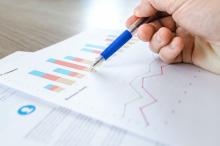 Independent Law, Title Insurance, and Accounting Firm CKS691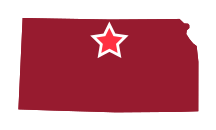 North Central Kansas
This North Central Kansas law firm, title insurance and accounting service office has been serving its local communities for almost 30 years. The business is structured as a Chartered S-Corporation LLC & C-Corp (that owns many of the assets). The office is truly a one-stop-shop for businesses and individuals for all their legal, professional and accounting service needs. They have garnered a reputation for providing quality service and representation in a timely manner. The owner has successfully practiced at their current location since 1989 and has a strong record of community involvement. Ideally, this business transition would occur as either a partner buy-in or an outright sale, and the owner is willing to stay on for an agreed upon transition period. Wanting to maintain the office's strong reputation, the other practicing attorney is willing to remain on after the sale for up to 8 years. An ideal candidate would be a Kansas licensed attorney who also has a strong accounting background (necessary for tax return preparation services). Currently, this business operates 5 days a week and has 10 employees (the owner/attorney, 1 additional attorney, 2 assistants/paralegals, an accounting secretary and 5 other representative roles). The staff offers significant expertise and are expected to stay on after the sale.
This law office offers comprehensive legal representation, resulting in a diverse client base comprised of corporate, family and individual clients. Specific areas of practice include: Business, Real Estate, Estate Planning, Litigation, Family Law, Criminal, and Title Insurance. Beyond the standard range of legal offerings, they also provide tax and accounting advice, including accounting and the preparation of individual and corporate income tax returns. The owner currently charges a set fee for most Estate Planning, Real Estate and Title Insurance services, and a per hour rate for all other areas. This business is very well respected in the community due to their reputation of integrity, honesty, common sense, timely execution and fair pricing. As a result, they see a high level of recurring clients and have over the years served over 10,000 clients (on file) with approximately 150-200 new clients per year. The staff is trained and dedicated to keeping the clients satisfied.
This turnkey office operates out of two locations with a main office and a file house in one town and nearby satellite office in a neighboring town. The buildings of the main office are owned via a separate legal entity and then leased back to the business. A new owner could continue with a lease, lease-to-purchase or purchase agreement. Both offices are strategically located near the local courthouse in the town that they operate. The main office is comprised of a 1,500 sq. ft. front office building and a 750 sq. ft. building (used for file storage). This main office contains a spacious waiting room with a receptionist office, 3 attorney offices, an accounting area, title insurance space, 2 secretary/paralegal offices, 2 conference rooms, break room, copy room and a server/storage room. The business also rents and operates a satellite office in a neighboring town to provide ancillary title insurance services in that community. This location could be further developed to provide additional legal offerings and could serve as a client meeting space.
Most of the assets, including the buildings, land and vehicle are owned by the C-Corp and leased to the Chartered S-Corp including: 2008 Lexus, HP computer hardware (servers and both laptop/notebook and desktop computers), Sharp MX-M503N Copier, Datto Siris S1000 for backup and disaster recovery, Lenovo Think Pad E550 and other standard office equipment (furniture, desks, chairs, conference room fixtures, scanners, filing cabinets, integrated Panasonic phone system and handsets, etc.). The server, computers and software are all updated and current with a high security system. The server can be accessed remotely through a VPN. The sale of this business would include all of the assets, equipment, supplies, and the well-established client base.
The business has had strong revenues exceeding $520K annually ($613K in 2016), with gross fee income as reported for tax purposes growing at a 5 year compound annual growth rate (CAGR) of ~1%. The ratio of billed revenue to collected fees is 95%. The business is cash flow positive, with net profits / net income estimated at 13% of revenue (industry norms are 13% to 21%). Annual discretionary cash flow earnings to a new owner, i.e. adjusted EBITDA or gross income, is estimated to be 150K+ or more than 30% of collected fees, which is more than sufficient for a new outright owner to service any debt financing and still receive a very generous remuneration package. The estimated value range from this practice is between $305K and $500K (excluding cash, inventory, receivables, liabilities and facilities). For illustration purposes, based on weighted averages of our analysis/method, as described in our valuation report, the estimate of value of the Company as of December 31, 2016 is around $400K.
Law, Title & Accounting Firm CKS691

Historical




2016

Base




2017

Forecast




2018

Forecast




2019

Forecast




2020

Forecast




2021

Legal & Title Fees




% Increase

531,498




16.8

604,793




13.8

617,489




2.1

628,908




1.8

638,967




1.6

647,590




1.3

Accounting Fees




% Increase

81,541




24.0

95,433




17.0

97,819




2.5

100,020




2.3

102,020




2.0

103,806




1.8

Net Income (EBIT)




NI Margin (%)

18,126




3.0

97,132




13.9

82,019




11.5

87,526




12.0

89,857




12.1

91,083




12.1

Adjusted EBITDA*




EBITDA Margin (%)

150,327




24.5

230,655




32.9

216,877




30.3

223,732




30.7

227,425




30.7

230,027




30.6
* Adjusted EBITDA = EBIT plus Depreciation and Adjustments (excludes Owners compensation)