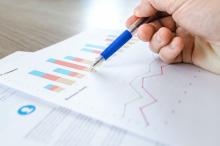 Independent Insurance Agency E801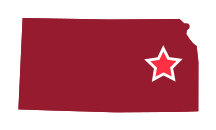 East Central Kansas
This insurance and retirement investments company has been serving clients in east-central Kansas for more than 40 years and have operating from their current location for over 25 years. The business is owned and operated by a three member family and are assisted by a secretary / admin assistant as well. This practice offers a comprehensive list of services including; medical supplementary insurance (40% of revenues), mutual funds and various annuities (30%), Medicare Advantage and Rx insurance (15%), individual and small group insurance (10%), and individual life insurance (5%). Two of the owners wish to exit the industry but could remain on to help with a transition. The longest-tenured owner is looking to retire but also would be happy to stay on as long as the prospective new owner desires to ensure a smooth transition. An ideal candidate would be a licensed business producing agent who is in a position to acquire the practice outright. It is an excellent opportunity to get into the insurance business with support, guidance, and marketing materials. All three employees hold a LUTCF (Life Underwriter Training Council Fellow) designation which is equivalent to more recent FCSP (Financial Services Certified Professional) designation.
The agency is dedicated to protecting families of the city and greater county area in which they operate at an affordable price with professional service. The owners believe they have an advantage over new entrants in part because they operate in a family market and do make themselves available by appointment in the evenings. This has established them as a well-respected business and being one of the very few non-captive insurers in the area, allows them to write business with any company they choose. This unique, independent position often generates new clients and even other agent referrals. The company does not advertise at all and does very little solicitation of any sort, relying solely on referrals and repeat business. The real estate and facilities are owned by the business, including ± 1,500 square foot office space and an additional 2,300 square feet that is leased to other businesses. Ideally the real-estate would transfer with the business through a purchase agreement, a lease arrangement, or a lease-to-purchase agreement. This sale will include all of the assets, equipment, fixtures and fittings, supplies and a well-established clientele list.
This practice has seen steady growth in both its insurance and its investment services. Last year, commissions in the insurance segment had grown to almost $230K and investment commissions grew to over $104K. Cash flow has been consistently very positive and Net Income or Operating profit (after selling, admin and operational costs) has been typically been very strong and was over 64% of commissions received in 2014, more than $200K. This has been slightly distorted by the low level of salaries taken by the owners. Annual discretionary cash flow earnings to a single new owner, i.e. adjusted EBITDA, is estimated to be more than 75%+ of income generated, i.e. $250K+ (before any new owners remuneration), sufficient to service any debt financing. The estimated value range of this practice from operations is between $310K and $450K (excluding cash, receivables, inventory, liabilities and facilities). For illustration purposes, based on weighted averages of our analysis/method, as described in the valuation report, the estimate of value of the Company as of December 31, 2015 is around $400K.
Private Ins. Co. - E801

Historical




2014

Base




2015

Forecast




2016

Forecast




2017

Forecast




2018

Forecast




2019

Est. Investments & Premiums




% Increase

5,402,331




18.5

3,805,674




-26.0

3,900,816




2.5

3,998,337




2.5

4,098,295




2.5

4,200,753




2.5

Commissions Inc.




% of Premiums Written

326,984




6.1

242,100




6.4

248,153




6.4

254,356




6.4

260,715




6.4

267,233




6.4

Net Income (EBIT)




NI Margin (%)

209,460




3.9

134,186




3.5

138,080




3.5

142,083




3.6

146,196




3.6

150,424




3.6

Adjusted EBITDA*




EBITDA Margin (%)

263,181




4.9

188,982




5.0

193,972




5.0

199,092




5.0

204,346




5.0

209,736




5.0
* Adjusted EBITDA = EBIT plus Depreciation and Adjustments (excludes Owners compensation)