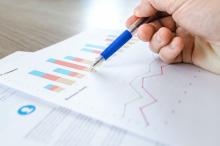 Architectural Firm DS401
Central Kansas
This architectural firm launched over thirty years ago with the intent of building useful and appealing physical spaces that complement and enhance their surrounding environment. The principal architect and owner would ideally like to arrange a partner buy in, though an outright sale is possible for the right candidate. The owner is willing to remain on during a transition phase. A full-time staff consisting of a licensed project architect, a project manager, and an office manager work with the owner to guide clients through the decision-making, preliminary and final design, construction drawings, builder selection, and construction administration of their projects. Although there is an inherent variability in year-on-year performance for architecture firms, this firm has been able to dampen revenue fluctuations by providing a high standard of service that attracts new projects every year and secures repeat business from past clients. Engineering and interior design services are outsourced to consultants. The office is open during normal business hours (8-5 but closed for lunch), Monday through Friday.
This architecture firm specializes in the renovation, restoration, and new builds of commercial (~55% of total revenue), religious (20%), institutional (20%), and residential buildings (5%). Over the past five years, the firm has averaged 32 clients annually. Projects have ranged from small additions of less than $100k to new and renovated structures in excess of $5M. Their services encompass defining project requirements, creating solutions to resolve budgetary and functional issues, providing construction documents, leveraging their extensive knowledge of building codes and building code officials, master planning, design consultation, and construction management. All of the firm's work is produced on industry-standard computer-aided design (CAD) and building imagining modeling (BIM) software. Historically, very few of the firm's projects have needed to address changes during construction, demonstrating the firm's strong designing and planning capabilities.
Through a separate management company/entity, the current principal architect also owns the building in which the office is located. Like the other commercial, residential and religious tenants, the architecture firm leases its 1,625-square foot office space from the management company. Considering that the current owner also owns the building, an easy lease transfer for the office is expected. The office contains a reception area, an open office with three work stations, a printing / document room , a conference room, and a separate office for the owner. Notable architecture related computer equipment used by this firm, includes; a Dell PowerEdge T430 Server, Dell Precision Tower, Dell Precision T1700, Dell Precision T3610, and an Ipad. Printing, copying, and scanning equipment includes an Océ TDS450, Canon imagePROGRAF iPF755, Minolta Bizhub c224 copier, and Fujitsu Scan Snap IX500. Additionally, the office utilizes Revit software with a Landcadd add-in, AutoCAD Architectural Desktop, and Chief Architect. Other assets include a Strata CIX phone system, Skysite Smart Screen used for video conferencing, and Lexus LS430. The buy-in or sale will include all of the business' assets, supplies and client lists.
Gross revenue from professional fees for this business has generally been above $600K over the past five years and $800K in the past two years ($830K in 2016). It is important to note that due to the nature of "work-in-progress" architecture projects that reported revenue is understated for tax purposes. Currently the firm has secure contracts totaling $1.2M+ in revenue (end of 2016) and more than $400K in forward booked contracts for 2017. Specific to this opportunity, they have a rare source of stable revenue for an architecture firm in that this firm maintains a working relationship with the property management company to work on renovations in the 130,000+ square-foot building that they share offices with. Growth potential lies in developing relationships with construction management firms to team up on projects in their market area. Net income / net profit margins are estimated to be around ~20% (above the industry average) with 2016 net income of $170K+. Annual discretionary cash flow earnings, i.e. adjusted EBITDA, is estimated to be ~32%+ of revenue at ~$270K+ which is ideal to help service any debt financing and still receive a generous remuneration package for a new owner (if this were to be an outright sale). The estimated value range of this practice from operations is between $470K and $590K (excluding cash, receivables, liabilities and facilities). For illustration purposes, based on weighted averages of our analysis/method, as described in the valuation report, the estimate of value of the Company as of December 31, 2016 is around $550K.
Architect Firm DS401

Historical




2016

Base




2017

Forecast




2018

Forecast




2019

Forecast




2020

Forecast




2021

Revenue/Sales




% Increase

830,482




1.5

850,829




2.5

871,674




2.5

893,030




2.5

914,909




2.5

937,325




2.5

Net Income (EBIT)




NI Margin (%)

165,285




19.9

136,578




16.1

144,283




16.6

152,283




17.1

160,588




17.6

169,209




18.1

Adjusted EBITDA*




EBITDA Margin (%)

289,332




34.8

261,866




30.8

270,823




31.1

280,089




31.4

289,672




31.7

299,584




32.0
* Adjusted EBITDA = EBIT plus Depreciation and Adjustments (excludes Owners compensation)