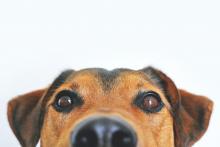 Veterinarian Professional Corporation M202 [Partner Required]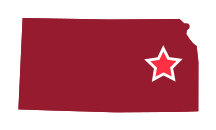 East Central Kansas
This Animal Clinic strives to provide high quality, comprehensive veterinary care to their patients, along with the best possible client service and education at fair and affordable prices. This veterinarian facility is dedicated to the health and well-being of companion animals since 1985 and is currently incorporated as a professional partner corporation (P.A.). This opportunity is ideally suited to a qualified veterinarian looking to buy into an existing successfully run practice in an ideal location in Eastern Kansas. This practice has been co-owned since 1993 by two veterinarians and the older partner would like to retire within the next 1-2 years. The animal clinic is well respected in the community it serves as evidenced by the more than 90% repeat business they receive, including several generations of clients, and the constant amount of referrals.
The practice strives to provide their patients with a broad range of diagnostic, medical, and surgical services which includes; preventative and therapeutic care, annual wellness exams and vaccinations, medical diagnostics using state of the art technology, a range of routine and elective orthopedic surgeries, dentistry, digital radiology using x-rays and ultrasound, basic boarding and some grooming, and an array of over-the-counter pet food and supplies. The partners own the building and land via a separate legal entity which is leased back to the veterinary corporation. These assets would ideally transfer with the business through a purchase, a lease-to-purchase or a lease arrangement. The practice employs a total of 12 people - 6 full-time and 6 part-time. This includes the 2 owner veterinarians and a full-time associate veterinarian, 5 cross-trained veterinary technicians/receptionists/assistants, 1 management staff member and 3 assistants/support staff.
The sale would include all of corporation's assets, equipment, supplies and well-established client list. The business has grown steadily over its history and over the past 5 years has generated more than $950K in revenues and is currently producing $968K in gross revenues (2012). Operating profit is estimated to be around 20%-25% and net profit margins to the business will be more than 5% ($50K+) annually. Annual discretionary cash flow earnings for the entire practice, i.e. adjusted EBITDA, will range from $225K-$300K, sufficient cash flows for a new partner to service some debt financing. The estimated value range of this practice from operations is between $420K and $700K (excluding receivables, inventory, liabilities and facilities). Therefore, a 50% buy-in for a new partner would be between $210K and $350K. For illustration purposes, based on weighted averages of our analysis/method, as described in the valuation report, the estimate of value of the Company as of December 31, 2015 is around $555K OR for a 50% buy-in it is ±$277.5K.
Vet Clinic M202

Historical




2015

Base




2016

Forecast




2017

Forecast




2018

Forecast




2019

Forecast




2020

Revenue/Sales




% Increase

1,009,015




-0.5

1,029,195




2.0

1,049,779




2.0

1,070,775




2.0

1,092,190




2.0

1,114,034




2.0

Gross Profit




GP Margin (%)

745,145




73.8

766,469




74.5

787,097




75.0

803,790




75.1

820,559




75.1

837,765




75.2

Net Income (EBIT)




NI Margin (%)

12,279




1.2

25,808




2.5

40,567




3.9

44,212




4.1

49,583




4.5

54,540




4.9

Adjusted EBITDA*




EBITDA Margin (%)

249,982




24.8

267,077




26.0

285,454




27.2

292,773




27.3

301,873




27.6

310,614




27.9
* Adjusted EBITDA = EBIT plus Depreciation and Adjustments (excludes Owners compensation)