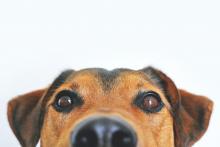 "Turnkey" Small Animal Veterinary Hospital PJE441
Central Kansas
Over the next 5+ years the owner of this this "turnkey" full-service small animal hospital is looking to make a gradual transition into retirement. Established in 1984 in a North Central Kansas town offering high quality veterinary service for over 30 years, the owner is willing to mentor a new owner/partner and could consider seller-financing the buy-in for the right candidate. Operating as an S-Corp, this hospital provides extensive preventative medicine, diagnostic/therapeutic, and surgical services. With 6,900 total clients on file, the owner attributes the additional 50 clients they gain per month to the knowledgeable staff and extensive marketing campaigns. After years of great service, they are well respected in the community as evident by their 4.5-star Google rating based on ~300 reviews. While they operate 5.5 days, they also offer on-call after-hour emergency services 7 days a week. There are 10 employees including two full-time veterinarians, 3 full-time vet techs, 4 part-time vet assistants/kennel techs and a receptionist. All are expected to remain on during and after a buy-in transition or sale except for the owner's two children who do maintenance work.
Predominantly a companion animal practice, about 85% of sales is generated from canine, 14% from feline, and 1% from pocket pets, reptiles, and birds. To accommodate their clientele, preventative services offered include; routine wellness exams, dentistry, dietary & behavioral counseling, individualized flea control programs, heartworm testing/treatment, deworming and vaccinations. Diagnostic and therapeutic services include; radiology, serum chemistry, hematology, serology, urinalysis, parasite testing and ultrasounds. Their surgical facility allows for a wide variety of services such as; soft tissue elective procedures, complex cystotomies, foreign body removal, splenectomies, anesthesia, electrocardiography, and orthopedic surgeries. Ancillary services are made up of boarding & grooming, microchipping, and OTC pharmacy/retail product sales. According to the owner, the biggest way this hospital differentiates itself is through its empathetic staff, focus on client education, after-hours emergency and in-home or private euthanasia services. Additionally, they utilize CareCredit Payment Assistance for client payment program assistance.
Situated in a safe, medium-sized town, the veterinarian owns 2 parcels of land equating to half an acre and encompasses a 2,100 square foot small animal hospital and recently renovated ~200 square foot annex that doubles as a private euthanasia comfort room and a staff breakroom. Both the land and 2 facilities will be included in the sale through either an outright sale, lease, or lease-to-purchase agreement. In the front of the main facility, customers enter the reception / waiting area stocked with a product display shelf. Beyond the reception is a middle-office with 3 modern desks with storage and a back office for the owner/veterinarian. Each room has workstations integrated to their Cornerstone practice management software terminals, the entire hospital has 10 total licenses. Adjacent to the reception are two exam rooms, both with double walk-through doors that lead into the laboratory/pharmacy. Laboratory equipment includes; a IDEXX Sedivue Dx, a IDEXX Catlayst One, a IDEXX Catalyst Dx, 5 IDEXX Snap Pros, and a swinging bucket centrifuge. Nearby is the wet treatment area, with multiple points of access to ensure easy transportation of pets. One of the doors, off the treatment area, connects to the radiology room with M11 Ultraclave and modern Sedecal Vet Ray Standard Vet X-Ray connected to IDEXX Pacs radiology software. Another door leads to the spacious surgical suite equipped with a ICare Tonovet, Heska IV Pumps, a HotDog warming system, and a Preva DC Intraoral X-Ray machine. Off the treatment area is a post-surgical recovery room with 2 banks of 9 Shoreline cages and an isolation room, with 2 stainless steel cages that can be accessed directly from the outside. Located along the exterior wall, is the boarding/grooming area with 4 large kennels, stainless steel bathing tub, and a washer & dryer set. An additional boarding room has 12 Shoreline cages and stores retail inventory. This practice utilizes modern appointment scheduling software and QuickBooks. All assets, equipment, supplies, and the well-established client list will transfer to the new owner in the event of a sale.
Over the past five years, this hospital's annual sales have grown consistently at a compound annual growth rate (CAGR) of 2.17% from $1.1M to $1.25M. Cost of goods sold are estimated to be ~32% of sales, resulting in gross profit margins of ~68%. While gross margins are below industry standards, operating net income is estimated to be above industry standards ~14%+. Annual discretionary cash flow earnings potentially available to a new owner ("Adjusted EBITDA") is estimated to be ~28% of sales (±$350K), more than enough for a new owner to service any debt and still receive a generous return on their investment. The estimated value range from this practice is between $770K and $880K (or 61.4% to 70.1% of the Actual Sales in 2021 of ~$1.25M). Note: this excludes cash, receivables, inventory, liabilities, and facilities. For illustration purposes ONLY, based on weighted averages of our analysis/method, as described in our valuation report, the estimate of value of this Veterinary Hospital as of December 31, 2021 is about $830K. (Note: this is only for guidance it is not RedTire's suggested price point)  
Companion Animal Hospital PJE441

Historical




2021

Base




2022

Forecast




2023

Forecast




2024

Forecast




2025

Forecast




2026

Revenue/Sales




% Increase

1,254,643




4.4

1,272,343




1.4

1,304,152




2.5

1,336,756




2.5

1,370,175




2.5

1,404,429




2.5

Gross Profit




GP Margin (%)

850,813




67.8

860,004




67.6

892,300




68.4

914,607




68.4

934,678




68.2

956,258




68.1

Net Income (EBIT)




NI Margin (%)

155,218




12.4

187,037




14.7

190,882




14.6

194,359




14.5

195,288




14.3

195,363




13.9

Adjusted EBITDA*




EBITDA Margin (%)

373,887




29.8

361,228




28.4

367,052




28.1

374,052




28.0

378,575




27.6

382,316




27.2
* Adjusted EBITDA = EBIT plus Depreciation and Adjustments (excludes Owners compensation)