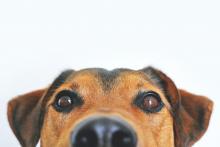 Small Animal Veterinary Practice THC137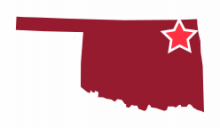 Northeast Oklahoma
Since opening its doors in 1991, this small animal veterinary practice has built a 29 year reputation of quality care and mutual trust. The owner is now nearing retirement and is open to an outright sale, partner buy-in, or a gradual mentored transition period before handing over the practice to a new business owner in the next 2-3 years. Serving pet-owners in the surrounding community of Northeast Oklahoma, as well as some from all over the country, the practice adds 15-20 new clients per month to a base of 805 active clients (as seen within 24 months, per the owner). Near perfect internet reviews will vouch for the hospital's stellar reputation and client loyalty—the owner estimates that 80% of new clients are retained. Main services currently include traditional wellness medicine, diagnostic services, surgery, dental care, and alternative therapies such as Chinese herbal medicine and acupuncture. The practice operates for 5.5 full days per week (7AM to 6PM) and employs an 7 person staff including the owner veterinarian: 2 full-time registered vet technicians, 1 full time office manager and receptionist, 1 additional full-time receptionist, and 2 part-time kennel assistants. All team members are expected to stay on after the sell.
The dedicated staff provides a comprehensive range of veterinary services, with canines and felines making up ~60% and ~40% of revenues, respectively. Companion animal services include general wellness exams with vaccinations, microchipping, parasite control, and spaying/neutering; diagnostic services such as radiology, ultrasound, endoscopy, and ophthalmology; dental cleanings, extractions, and radiographs; a variety of surgical procedures that utilize a CO2 laser with accompanying anesthesia and monitoring; and boarding and grooming for dogs and cats of any size. What distinguishes this practice the most, however, is their array of alternative therapies which include CO2 laser therapy, Chinese herbal medicine, acupuncture, and PennHip screening. The owner believes this incorporation of safe and scientifically backed holistic medicine (which is said to be increasing in popularity, per the owner) along with conventional medicine is what draws clients to the practice ahead of competing clinics. Bloodwork is currently outsourced to a local lab, and further avenues for growth, according to the owner, include the implementation of digital radiology, exotic medicine and surgery, and upgraded endoscopy services.
Situated in a zip code with constant housing growth, a mix of young families and retirees, and a high average household income, this hospital's facility is favorably placed to take advantage of local demographics, according to the owner. The 4,300 square foot building is fully owned by the S-Corp. and features a spacious lobby, three exam rooms, a surgery suite complete with an operating table, anesthesia machine, and CO2 laser, an ultrasound and treatment area, 24 indoor runs, 21 stainless steel cages, and a dedicated cat ward with space available for 10+ pets. Other areas include three office spaces, a staff lounge, a crate and wash/laundry room stocked with supplies, a boarding food storage and preparation area, and a grooming room with 11 additional galvanized cages with racks and a bathing station. Key equipment featured throughout the building includes; an InnoVet X-Ray Machine, Ultima 500 Dental Unit, Progeny Dental X-Ray Machine, LiteCure Laser Unit and a Ford F150 Truck. Covetrus' ImproMed veterinary software is utilized to streamline operations and efficiently organize all reporting, booking, and inventory information. The owner is open to renting the facility to a new owner or selling it along with the practice, with all assets, supplies, and client lists ideally included in the purchase.
This practice has achieved steady revenue of around $650K over the past five years, with a peak in 2018 at ~$693K and remarkably, in a COVID year and down an associate veterinarian, they still reached sales of ~$690K in 2020. Cost of goods sold are estimated to be <19% of sales, translating to gross margins of ~81%, outperforming industry standards. Operating profits of ~ 22% are also estimated to be well above industry expectations. Annual discretionary cash flow earnings potentially available to a new owner ("Adjusted EBITDA") is estimated, after making a normalization adjustment equating the practice to a 1.5 DVM operation, ~30% of revenues (±$200K), sufficient for a new owner to service any debt and still receive a generous remuneration package. The estimated value range from this practice is between $410K and $500K (excluding cash, receivables, liabilities and facilities). For illustration purposes, based on weighted averages of our analysis/method, as described in our valuation report, the estimate of value of the Company as of December 31, 2020 is around $460K(note: this is NOT RedTire's selling price just a guidance number).
Small Animal VH - THC137

Historical




2020

Base




2021

Forecast




2022

Forecast




2023

Forecast




2024

Forecast




2025

Revenue/Sales




% Increase

690,261




2.3

704,066




2.0

718,148




2.0

732,510




2.0

747,161




2.0

762,104




2.0

Gross Profit




GP Margin %

564,545




81.8

574,802




81.6

583,068




81.2

595,312




81.3

609,292




81.5

621,021




81.5

Net Income (EBIT)




NI Margin %

149,119




21.6

155,941




22.1

163,029




22.7

169,212




23.1

179,045




24.0

187,122




24.6

Adjusted EDBITDA*




EBITDA Margin %

200,075




29.0

207,774




29.5

215,898




30.1

223,140




30.5

234,050




31.3

243,227




31.9
* Adjusted EBITDA = EBIT plus Depreciation and Adjustments (excludes Owners compensation)