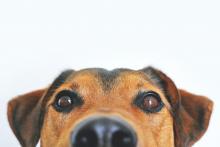 Small Animal Veterinary Practice MNB502
Central Kansas
This is a well-established, full-service, small animal veterinary hospital that provides comprehensive medical, surgical and dental care to the surrounding area. The community is predicted to explode in population over the next decade since it is located in an area with a college town, military base and a few suburban metro areas. This practice is a wonderful opportunity for a prospective veterinarian looking to transition into a profitable and growing practice. Operating as an S-Corp, this practice has been serving clients for over 27 years (of which the owner has practiced for 20 years), and many of the original clients have remained with the practice, having introduced multiple pets to the practice throughout that time. In addition to their client loyalty, the practice has been able to add an average of 30 new clients per month to their client base of approximately 1,500 by operating Monday through Friday with limited hours on Saturday morning. As the owner is interested in retirement they would prefer an outright sale but they would be willing to help with a transition period. Besides the owner, currently they have 4 full time employees (2 vet assistants - both currently enrolled in online technician classes, 1 vet technician, 1 receptionist) and 7 part-time employees (1 associate veterinarian, 2 vet technicians, 4 vet assistants/kennel custodians). The team has years of experience and is expected to stay on after the sale.
The practice offers a broad spectrum of preventative, treatment and medical procedures for small animal patients. In-house testing and external laboratories allow for superior diagnostic services. Other veterinary services include anesthesia, surgical services, radiology, electrocardiography services, dentistry, pharmacy services, microchipping, dietary and behavioral counseling, laser therapy/rehabilitation, among others. Emergency services are available on an "as needed basis" with a veterinarian on call if immediate care is needed. Additional client offerings include pet food, boarding, bathing and grooming services on-site.
Located in a strip mall in a high-traffic area with ample parking for easy client access, this 3,200 square foot facility is currently leased, but the lease agreement and terms are expected to transfer with the sale. An outright sale of the building is unlikely. The facility has three exam rooms (one of which also serves as a consultation room/library), a Doctor's office and a staff lounge. Also, there is a treatment/prep room with a wet table, a large custom designed stainless steel treatment table/recovery cage, and an in-hospital surgery suite. They have cat condo boarding and 14 indoor boarding runs of varying sizes for dog boarding. Grooming facilities include ShoreLine stainless steel cages and a walk-in stainless steel tub. Boasting a well-stocked pharmacy, Sceil digital x-ray, closely supervised hospitalization area with a surgery recovery ward and an isolation room rounds off this well designed full-service practice.
Key surgical and monitoring equipment includes two Matrix isoflurane anesthesia machines, two Nonin Pulse oximeter, one PetMap monitor and one Vetspecs monitor, Electrocautery unit, Suction unit, Bahr Hugger and Companion Animal Schedule IV therapy laser. The practice has a fully equipped lab with a Triac swing arm centrifuge, Abaxis hematology and chemistry/serology equipment, and a newly purchased high definition binocular microscope with camera and monitor. Dental equipment includes a Midmark Pro veterinary dental unit, and Progeny digital dental radiology with computer storage of images. Avimark is utilized for their practice management software system but hard copy files are also kept on hand for extensive documentation of cases and every client communication. The sale would include all of the assets, equipment, supplies and an extensive client list.
The business has consistently achieved sales above $600K ($700K+ in 2017) over the past five years with steady growth (Compound Annual Growth Rate of 2.5%). Cost of goods sold is estimated to be ~27% of sales, implying a gross margin of ±72% (slightly below industry norms). Net profit margins have historically been more than 9% and are projected forward at ~10%-12% . Annual discretionary cash flow earnings, i.e. adjusted EBITDA is estimated to be 30%+ of revenue at $200K+, which is easily sufficient for a new outright owner to service any debt financing and still receive a generous remuneration package. The estimated value range from this practice is between $410K and $510K (excluding cash, receivables, inventory, liabilities, and facilities). For illustration purposes, based on weighted averages of our analysis/method, as described in our valuation report, the estimate of value of the Company as of December 31, 2017 is about $460K.
Small Animal Veterinary Hospital MNB502

Historical




2017

Base




2018

Forecast




2019

Forecast




2020

Forecast




2021

Forecast




2022

Revenue/Sales




% Increase

707,630




6.7

721,783




2.0

736,218




2.0

750,943




2.0

765,961




2.0

781,281




2.0

Gross Profit




GP Margin (%)

508,749




71.9

525,686




72.8

536,200




72.8

546,924




72.8

557,862




72.8

569,019




72.8

Net Income (EBIT)




NI Margin (%)

79,128




11.2

74,069




10.3

79,231




10.8

84,571




11.3

90,092




11.8

95,800




12.3

Adjusted EBITDA*




EBITDA Margin (%)

214,935




30.4

212,592




29.5

220,525




30.0

228,690




30.5

237,094




31.0

245,742




31.5
* Adjusted EBITDA = EBIT plus Depreciation and Adjustments (excludes Owners compensation)