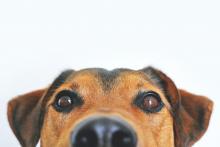 Small Animal Veterinary Practice JSF505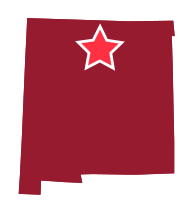 North Central New Mexico
Located in one of the top U.S. destination cities, this small animal practice in Northern New Mexico has been providing consistent care and quality service since 2006. Originally a sole proprietorship, the practice converted to an S-Corporation in 2016; the owner now intends to sell outright and enter into a gradual mentored transition period before retirement, ideally within a timeframe of 18 months. Clinic services include affordable preventative health care as well as surgery, critical care, and diagnostics for dogs, cats, and the occasional pocket pet. As a single veterinarian practice, they are able to provide continuity of care to each of the 1,425 active clients (as seen within 24 months per the owner). New business is not aggressively sought out as they rely on their reputation to add an average of 24 new clients per month to their highly retentive base. The practice operates for 5 days/week with after hour emergency services referred out. In addition to the owner veterinarian, the health care team consists of 4 total employees: 1 full-time and 1 part-time receptionist, 1 part-time tech assistant/receptionist, and 1 full-time on the job trained technician. All team members are expected to stay on after the sell.
The experienced staff provides a wide range of veterinary services, mainly to dogs and cats at ~60% and ~40% of revenues, respectively. Companion animal services include spay and neutering, vaccinations, glaucoma testing, dental exams, annual wellness exams, and elective, dental, and extensive surgery. Laser light therapy and digital radiography with "STAT" consultations is also provided. Cat boarding and grooming is offered to a limited number of felines so as to not overcrowd and stress the animals. In addition, the clinic features a comprehensive IDEXX Lab suite which can perform blood chemistry, thyroid, blood count, and urine analysis. Further avenues for growth, per the owner, include the implementation of intra-articular platelet-rich plasma (PRP) injections, as many pet owners in the area with generous disposable incomes would likely utilize this treatment for aging companions.
This full-array of small animal services is made possible with the practice's state-of-the-art technology and favorably placed location. The 2,150 square foot building is fully owned by the retiring veterinarian and is situated on a main road with a daily car passing rate of 45,000 cars. With two exam rooms, a surgical room, and one larger treatment area, this smaller facility with a New Mexican style adds a personal touch to hospitalized pets—a viable alternative to corporate run or big-box practices. There are 13 stacked pet suites for boarded cats dispersed throughout the facility with 3 larger kennels on premises for dogs. The reception and waiting area features pet nutrition from brands like OraVet, Royal Canin, Blue Buffalo, and Dasuquin, with additional storage for food, pharmacy items, and supplies throughout the building. The IDEXX diagnostic laboratory with a Catalyst One Chemistry Analyzer, a SediVue Dx Urine Sediment Analyzer, and a ProCyte Dx Hematology Analyzer is housed in the central treatment/surgery prep area along with two other exam tables. Other key equipment includes a LiteCure therapy laser, Midmark M7 SpeedClave Sterilizer, Gem Lab Ultrasound, Baxter Travenol 6200 Infusion Pump, Sound® Digital radiography system, Image-Vet digital dental x-ray unit, and Cardell and GradyVet anesthetic monitors. While not entirely paperless, the clinic utilizes IntraVet practice management software and QuickBooks for accounting. All assets, supplies and client lists will ideally be included in the sale.
his practice has achieved a compound annual growth rate (CAGR) of 3.1% in the past 5 years, growing sales steadily to a peak of ~$575K in 2017 with revenue in 2019 estimated to be ~$690K+. This is before paying ~8% in New Mexico gross receipts tax. COGs are estimated to be ~25-30% of sales (post-tax), translating to gross margins of ~75%, in line with industry standards for a small animal practice. Operating profits are likewise in line with industry expectations at ~10-15% of sales. Annual discretionary cash flow earnings potentially available to a new owner ("Adjusted EBITDA") is estimated ~30%+ of sales (±$175K-$200K), sufficient for a new owner to service some debt and still receive a market related  remuneration package. The estimated value range from this practice is between $300K and $370K (53.4% to 65.9% of 2019 Sales) and which excludes cash, receivables, inventory, liabilities, and facilities. For illustration purposes, based on weighted averages of our analysis/method, as described in our valuation report, the estimate of value of the Company as of December 31, 2019 is about $330K (Note: this is not RedTire's price point merely for guidance).
Business Financial Details

Historical




2019

Base




2020

Forecast




2021

Forecast




2022

Forecast




2023

Forecast




2024

Gross Sales




GP Margin (%)

561,816




7.6

637,428




13.5

650,177




2.0

663,180




2.0

676,444




2.0

689,973




2.0

Gross Profit




GP Margin (%)

437,291




77.8

486,914




76.4

491,179




75.5

499,958




75.4

514,985




76.1

523,434




75.9

Net Profit / Income (EBIT)




NP Margin (%)

77,289




13.8

116,326




18.2

91,095




14.0

94,856




14.3

100,647




14.9

105,984




15.4

Adj. EBITDA/SDE




EBITDA Margin (%)

177,416




18.3

201,133




19.4

177,598




15.2

183,089




15.5

190,644




16.0

197,781




16.5
* Adjusted EBITDA = EBIT plus Depreciation and Adjustments (excludes Owners compensation)