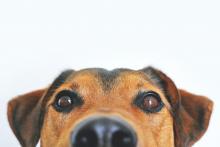 Small Animal Veterinary Practice CSO086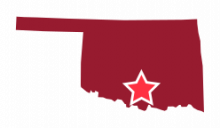 South Central Oklahoma
Focusing on developing strong relationships with their clients through communication, this south-central Oklahoma practice has differentiated itself in its community. These relationships have helped them to obtain a solid customer retention level of over 95% for their active client base of 2,750, adding 38 new clients a month. The owner is very well respected throughout the community and actively supports the local schools and churches. Operating as a small animal veterinarian and incorporated as an S-Corp, this practice strives to stay on the cutting edge of the industry with the latest technology and a high level of professional services namely; routine preventative, surgical, and diagnostic services. Emergency services are referred out to a specialty center. They are open four and half days a week, closed on Wednesdays. Besides the owner Veterinarian the staff is comprised of 5 employees; a part-time Veterinarian, two registered veterinary technicians, one part-time student/veterinary assistant, and one fulltime veterinary assistant/receptionist. All of these employees are expected to stay on with the practice throughout the transition to a new owner.
Currently, this practice operates as a strictly dog and cat clinic, seeing about 80% dogs and 20% cats. Preventative services offered include wellness programs, flea and tick prevention, permanent identification, behavioral counseling, and bathing. They also offer diagnostic services such as radiology, referrals to an internal medicine specialist who performs internal medicine consults including ultrasounds, endoscopic procedures and diagnostics for more complicated cases, and a fully equipped IDEXX in-house laboratory. Specialized surgical procedures include two different knee procedures, extra capsular anterior cruciate repair and luxating patella repair. They also offer general surgeries and dental services, all supported by in-house general anesthesia. Specialty services include electrocardiography with consultations from cardiology specialists and acupuncture. This practice also features a fully stocked pharmacy carrying all sorts of vitamins, shampoos, and a full line of prescription diets for dietary counseling, as well as an online pharmacy option through partnering with Covetrus.
This practice is well positioned in town on a highly trafficked road. Currently, the owner leases the ~2,500 square foot facility at ~$1,500 a month. Leasing contracts are expected to transfer over to a new owner after a sale. Through the front door is the welcoming reception/waiting area, containing some of their dietary pet foods. Directly off of this area are the 2 exam rooms, one room containing an Elite Floor Standing Longitudinal Lift Table and an ultrasound and the other containing a VSSI scale enabled scissor table and a GE Logiq E ultrasound. Connected to the exam rooms is the wet treatment/lab area, which includes their VetRay x-ray machine, Dentalaire dental cabinet, IDEXX systems for CBC, chemistries, and urinalysis, and a wet treatment exam table. This area leads into the surgery suite including a surgery table, an anesthesia machine, a 30 watt Aesculight surgical laser, a K Laser cold laser, a VetSpecs VSM8 heart monitor, and a brand new IDEXX CR radiography scanner. Adjacent to the wet treatment area is their fully stocked in-house pharmacy housing a hydraulic lift exam table. Other notable equipment includes: a Tono Pen, a Cryo Probe for nitrous freezing, and an orthopedic tool kit containing pins, screws, and external fixator devices. This practice utilizes Avimark practice management software with connected computers throughout the practice to ensure that the clinic runs smoothly. The sale will ideally include all of the assets, supplies and well-established clientele list.
This practice has sustained a healthy compound annual growth rate of 5.87% in the past 5 years growing sales to $850K in 2018 from $640K in 2014. Historically, they have achieved a COGS margin of ~36%, leading to an estimated gross margin of ~64% of sales, below industry standards. Operating margins, after making a normalization adjustment to the excessive owner's salary, are forecast at 11-13% which is in line with industry averages. Annual discretionary cash flow earnings, potentially available to a new owner ("Adjusted EBITDA"), is estimated at 30%+ of revenues (±$275K+) after normalization of excess owner salary, sufficient for a new owner to service any debt and still receive a generous remuneration package. The estimated value range from this practice is between $510K and $600K (excluding cash, receivables, inventory, liabilities and facilities). For illustration purposes, based on weighted averages of our analysis/method, as described in our valuation report, the estimate of value of the Company as of December 31, 2018 is around $560K.
SA Veterinary Clinic CSO086

Historical




2018

Base




2019

Forecast




2020

Forecast




2021

Forecast




2022

Forecast




2023

Revenue/Sales




% Increase

849,900




-2.1

866,898




2.0

884,236




2.0

901,921




2.0

919,959




2.0

938,358




2.0

Gross Profit




GP Margin (%)

518,888




61.1

547,970




63.2

561,567




63.5

573,401




63.6

585,935




63.7

599,985




63.9

Net Income (EBIT)




NI Margin (%)

68,042




8.0

99,434




11.5

100,143




11.3

109,483




12.1

115,747




12.6

123,428




13.2

Adjusted EBITDA*




EBITDA Margin (%)

273,088




32.1

277,819




32.0

275,262




31.1

286,353




31.7

294,386




32.0

303,854




32.4
* Adjusted EBITDA = EBIT plus Depreciation and Adjustments (excludes Owners compensation)