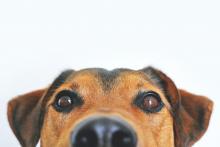 Small Animal Veterinary Practice ACW614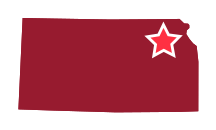 Northeast Kansas
This small animal practice located in north-eastern Kansas is completely turnkey, allowing a new owner to benefit from their established position in the community. Operating for over 37 years, this S-Corp designated practice has served generations of loyal customers. By offering a state-of-the-art facility, the owner strives to keep this practice competitive and they believe it is located in an upscale part of the neighborhood. Numerous 5-star reviews on Google and 2,300 hits a month on Google has lead this practice to gain an average of 50 new clients per month, adding to their ~4,000 active client base. Many are extremely loyal, multi-generational client referrals, which shows how established and respected this practice is within its community and results in a high level of retention. The owner is adamant about seeing a successful transition of the business, willing to stay on as a partner or employee and/or mentor an incoming owner but will also sell outright. In order to best accommodate their clients, they are open 5.5 days a week. Employing an efficient staff of seven professionals, this practice operates with a full-time veterinarian/owner, a half-time associate veterinarian, a full-time receptionist, a full-time non-licensed technician, a part-time student assistant, and two part-time veterinary assistants. Every employee listed is expected to stay on with the practice throughout the transition to a new owner.
Operating as a full-service practice out of their modern facility they offer surgical, diagnostic, therapeutic, and preventative services to companion animals. Surgical services include dental procedures, general surgery, spaying and neutering, anesthesia and urgent care services during hours of operation. Diagnostic and therapeutic services include: radiology, pain management, dermatology, endocrinology, outside laboratory services, oncology, internal medicine, and pharmacy services both in-house and online. Besides routine exams other preventative services include vaccinations, individualized flea control programs, microchipping, dentistry, and dietary counseling including prescription pet foods. The expansive basement space of the building houses the majority of their boarding services, but it also presents an opportunity for growth from expanded services for kennel and grooming.
Strategically located in a high traffic flow area strip mall, this expansive facility has a total square footage of over 6,000 sq. ft. and is owned by the seller. The owner would prefer to rent the ground floor and basement facility to a new owner or write a contract for the deed or option to buy outright at a later date. The reception/waiting area leads directly into the three exam rooms, two with Midmark Canis Major lift tables. These rooms all back into the hallway, which connects the x-ray room, doctor's office, and wet treatment area. A DRE stationary X-ray system and fully digital imaging station is contained in the X-ray room. Nearby is the pharmacy storage area which also contains a hard copy x-ray viewing area and a Minolta Regius Sigma radiology printer. The doctors' office has plenty of room to accommodate two veterinarians. At the end of the hallway is the wet treatment/surgery prep area featuring two scales, a Triac centrifuge, an AM Scope microscope, and a Pelton and Crane Omni-Clave OCM autoclave. Easily accessible from here is the surgery room containing a hydraulic lift table, an Ultima 500 dental station, and anesthesia machine. Boarding is located on the ground floor and basement, featuring shore-line kennels and Clark drying cages. This practice utilizes Henry Schein's ImproMed practice management software throughout the building. The sale will ideally include all of the assets, supplies and client lists.
This practice has sustained a healthy compound annual growth rate of 3.9% in the past 5 years growing sales to $1.1M. Gross margins are estimated to be ~70% of sales, slightly below industry standards. This practice has consistently generated operating margins in excess of 20% of sales, well above expected industry averages, indicating management's tight control over costs. Annual discretionary cash flow earnings, potentially available to a new owner ("Adjusted EBITDA"), is estimated to be more than 30% of revenues (±$300K+), more than sufficient for a new owner to service any debt and still receive a generous remuneration package. The estimated value range from this practice is between $720K and $830K (excluding cash, receivables, inventory, liabilities, and facilities). For illustration purposes, based on weighted averages of our analysis/method, as described in our valuation report, the estimate of value of the Company as of December 31, 2017 is about $790K.
SA Veterinary Practice ACW614

Historical




2019

Base




2020

Forecast




2021

Forecast




2022

Forecast




2023

Forecast




2024

Revenue/Sales




% Increase

1,101,845




5.6

1,133,395




2.9

1,156,063




2.0

1,179,184




2.0

1,202,768




2.0

1,226,823




2.0

Gross Profit




GP Margin (%)

771,721




70.0

793,339




70.0

825,698




71.4

827,767




70.2

846,921




70.4

865,010




70.5

Net Income (EBIT)




NI Margin (%)

259,504




23.6

264,133




23.3

283,013




24.5

286,965




24.3

287,651




23.9

294,551




24.0

Adjusted EBITDA*




EBITDA Margin (%)

323,856




29.4

324,772




28.7

344,864




29.8

350,053




29.7

352,002




29.3

360,188




29.4
* Adjusted EBITDA = EBIT plus Depreciation and Adjustments (excludes Owners compensation)