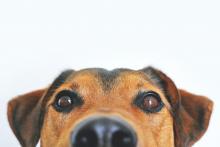 Small Animal Veterinary Hospital TVM615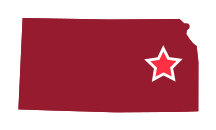 East Central Kansas
Designated as a Sole Proprietorship, this practice provides comprehensive preventative veterinary care, diagnostic testing, surgical procedures, and other ancillary services. Dedicated to the compassionate care of their clients' beloved pets, this small animal practice has been serving its eastern Kansas community for over 15 years. Looking to retire within two years the proud owner, who built this hospital from scratch, is willing to mentor a new owner / partner to ensure a smooth transition. Thanks to their excellent quality of service, they have accumulated ~1,200 active clients (with perhaps 1,000 more on file) and see an average 5-7 new clients per month. Their client's satisfaction is further evidenced by their 4.8 star Google rating, encompassing overwhelmingly positive reviews, citing their professionalism, care and accessibility. Operating 5.5 days a week, the staff of 5 includes the Owner/Veterinarian, a fulltime veterinary assistant, full-time receptionist, cross-trained part-time receptionist / assistant, and part-time kennel tech – all of whom are expected to remain after the transition.
Offering a wide range of veterinarian services, they service roughly 70% canine and 30% feline pets and offer preventative services entailing: wellness exams, vaccinations, dental care for cats and dogs, individualized flea / tick control programs, dietary & behavioral counseling, and fecal / deworming treatments. Utilizing advanced technology, diagnostic services provided include: laser therapy, radiology, laboratory testing using IDEXX equipment, and electrocardiography (ECG) monitoring. With the safest available anesthetics, this hospital provides major and minor surgeries including procedures such as: soft tissue, minor orthopedic, and sterilization. Consistently going above and beyond for their clients, they also offer ancillary services such as boarding and have comprehensive supply of pet dietary products as well as a well-stocked pharmacy. Emergency services are offered 24/7 via a third-party emergency clinic operated by a community of veterinarians, which the current owner has a vested interest in.
Located in one of the largest cities in Kansas, the 3,168 square foot animal hospital is privately owned by the veterinarian. Zoned under a special use permit, for a veterinary hospital, the facility sits on three-acre lot (per zoning requirements per the owner). All of the land and facilities will be included in the sale through either an outright sale, lease, or lease-to-purchase agreement. Customers enter the facility through a foyer from the paved parking lot and are greeted by a welcoming waiting area, operational staff office and retail area with Royal Canin, iVet, and Hill's Animal Food products. Accessible from the retail area are two exam rooms although the owner intentionally designed the building to enable up to 2 more exam rooms to be added. Connected to the exam rooms is the pharmacy containing the hospital's prescription medicine supply, laptop workstation, one of the integrated 8 AviMark terminals, and a variety of dietary supplements. Beyond that is an expansive treatment room encompassing another AviMark terminal, the laboratory, 2 treatment tables (one with wet capabilities), and a ShoreLine bank of 2x3 prep cages. State-of-the-art diagnostic equipment within the in-house laboratory includes: IDEXX Catalyst One, ProCyte Dx, SNAP Pro Analyzer, IDEXX VetLab Station, StatSpin centrifuge, Olympus microscope, and an AviMark terminal. Towards the back of the practice is the fully equipped surgical suite and adjoining surgical supply closet with MidMark II Autoclave. Nearby the surgery, off the treatment room, is the dedicated radiograph area, with FOVEA digital X-ray equipment and integrated digital workstation. Next to the surgery room is the doctor's office and a private employee lavatory containing a shower. Kennel facilities are separated into two areas; a feline room opposite the wet treatment table housing 2 banks of ShoreLine cages and, a canine area with 8 spacious Snyder cages at the back of the practice. Also, off the treatment area is a grooming suite with a bathtub and additional kennel space with 6 more ShoreLine cages. All other assets, supplies, and client lists will ideally be included in the sale.
Over the past five years, this practice has grown at a compound annual growth rate (CAGR) of ~1.5% from $394K in 2017 to $428K in 2021 and is expected to make $445K in 2022. Historically cost of sales are ~30% of revenues, slightly above industry standards, translating to gross profit margins of ~70%. Net Profit margins are expected to be around industry norms after adjusting the practice from a Sole Proprietor (where the owner is not taking a salary) to a S-Corp set-up, suggesting profits are likely ~13%. Annual discretionary cash flow earnings, i.e. adjusted EBITDA, in a "normalized" S-Corp setup could deliver above 30% of sales (~150K+), which is sufficient to service some debt financing and provide a new owner with a decent remuneration package. The estimated value range from this practice is between $250K and $300K(or 58.3% to 70% of the Actual Sales in 2021 of ~$430K). Note: this excludes cash, receivables, inventory, liabilities, and facilities. For illustration purposes ONLY, based on weighted averages of our analysis/method, as described in our valuation report, the estimate of value of this Veterinary Hospital as of December 31, 2021 (but with 2022 partial results factored in) is around $270K. (Note: this is only for guidance it is not RedTire's suggested price point)
Small Animal Hospital TVM615

Historical




2021

Base




2022

Forecast




2023

Forecast




2024

Forecast




2025

Forecast




2026

Revenue/Sales




% Increase

428,489




-9.9

445,451




4.0

454,360




2.0

463,447




2.0

472,716




2.0

482,171




2.0

Gross Profit




GP Margin (%)

296,294




69.1

312,895




70.2

319,688




70.4

325,909




70.3

333,014




70.4

339,173




70.3

Net Income (EBIT)




NI Margin (%)

45,394




10.6

56,172




12.6

61,768




13.6

62,908




13.6

62,737




13.3

63,732




13.2

Adjusted EBITDA*




EBITDA Margin (%)

146,159




34.1

163,267




36.7

171,006




37.6

174,330




37.6

176,388




37.3

179,656




37.2
* Adjusted EBITDA = EBIT plus Depreciation and Adjustments (excludes Owners compensation)