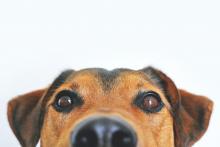 Small Animal Veterinary Clinic WCT604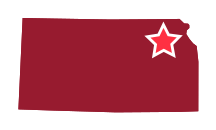 Northeast Kansas
For the last 40 years, this small animal veterinary practice has served its community in northeast Kansas. The clinic is set up as an S-Corp, and their office is located in the heart of a mid-sized city. The owner believes that personality, caring, and the ability to talk and react as human beings is the clinic's strongest feature to its clients. The owner is looking to retire and would like a new owner to work with them for one to three years to transition the business as part of the sale. The clinic gets new business from word of mouth in the city and in some of the surrounding small towns, and also advertises in Yellow Pages, HIBU, Facebook, and on their website. Per the owner, the practice has averaged around 25+ new clients per month with almost 2,500 active clients listed in the practice and the clinic's largest client accounts for no more than 2% of sales. The practice has 6 employees, including 1 full time veterinary technician, 2 part time kennel technicians, 1 receptionist, and 2 commissioned groomers. All employees are properly trained and have extensive experience with the practice, and will stay on with the practice upon its sale. The practice operates full-time Monday through Friday, with limited hours on Saturday.
As a 100% small animal practice, their focus is only on canines and felines, but the owner states that there is always an opportunity for pocket pets and exotic animals for interested buyers. Clients can expect a wide range of services from this practice, including preventative, diagnostic, medical and surgical offerings. Preventative and diagnostic services include routine exams, dentistry, flea and tick checks, food and inhalant allergies. Medical services include treatment for gastrointestinal problems, otology, dermatology, urinary tract disease, endocrinology, internal medicine, orthopedic surgery, radiology, cytology and oncology. The clinic has a special interest in otology (ears); their MedRx endoscopic equipment allows photography of the distal ear canal as well as routine visualization, lavage, cleansing, cerumenolith and tumor removal, and myringotomy for middle ear infections. A key service that sets the clinic apart is their free drop-off service, allowing clients to drop off their pets on their way to work and pick them up after work with no kenneling fee. Grooming services are also offered. The practice also offers OTC products including Hill's Science Diet, IVET and Purina diets, anti-flea and grooming products.
The 5,000 square foot clinic is owned by the business owner. The owner would like to sell the land and buildings together, but wouldn't rule out a lease to the right buyer. Located in the heart of the city and two miles from downtown, this facility has a main floor and two basements. This space in divided into a reception area with retail space, two exam rooms, a large surgery prep room, a surgery room, a laboratory, a pharmacy, a feline kennel room, three offices, a kitchen, file room, and three bathrooms. Key equipment includes a MedRx Endoscopic system, SCIL Digital X-Ray, DentalAire Prestige dental station, Anesthesia equipment, and U-Line kennels. The clinic's lab equipment includes an in-house laboratory, IDEXX Catalyst DX, and Vet QBC Auto-reader. The clinic owns 7 computers across the practice and utilizes Avimark for their practice management software. The clinic utilizes Antech Diagnostics Labs, Kansas State University, and Blue Pearl for advanced tests for a variety of diseases, giving them enhanced diagnostic capabilities. The sale would include all the assets, equipment, supplies and client list.
This business has grown at a constant pace over the past five years experiencing a 5 year compound annual growth rate (CAGR) of around 2%. This practice has consistently generated $300K+ in gross revenue, and in 2016, the practice generated $330K+ in gross revenue. Net profit margins are estimated be between 3% - 10%, slightly below industry norms. Annual discretionary cash flow earning, i.e. adjusted EBITDA, is estimated to be 25%+ of revenue or ~$100K+ which is ideal to help service some debt financing and still receive a generous remuneration package for a new owner / buyer. The estimated value range from this practice is between $140K and $240K (excluding some privately owned equipment, cash, receivables, inventory, liabilities, and facilities). For illustration purposes, based on weighted averages of our analysis/method, as described in our valuation report, the estimate of value of the Company as of December 31, 2016 is about $190K.
Small Animal Veterinary Clinic WCT604

Historical




2016

Base




2017

Forecast




2018

Forecast




2019

Forecast




2020

Forecast




2021

Revenue/Sales




% Increase

339,750




11.9

376,113




10.7

383,636




2.0

391,308




2.0

399,134




2.0

407,117




2.0

Gross Profit




GP Margin (%)

257,786




75.9

285,109




75.8

292,162




76.2

299,645




76.6

303,752




76.1

310,058




76.2

Net Income (EBIT)




NI Margin (%)

-16.263




-4.8

11,033




2.9

9,717




2.5

12,727




3.3

13,242




3.3

14,923




3.7

Adjusted EBITDA*




EBITDA Margin (%)

90,277




26.6

102,249




27.2

103,670




27.0

109,499




28.0

112,916




28.3

117,588




28.9
* Adjusted EBITDA = EBIT plus Depreciation and Adjustments (excludes Owners compensation)