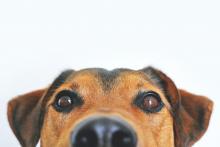 Small Animal Veterinary Clinic NMS123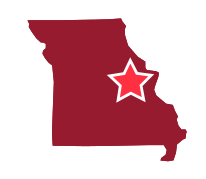 East Central Missouri
Located in Eastern Missouri, this practice has been providing veterinary services in the local community for over 20 years. This small animal veterinary practice represents a great opportunity for a buyer looking for an ownership opportunity in a strong practice. Currently the practice is operating as an S-Corp. and the owner who is wanting to retire would prefer an outright sale rather than a partner buy-in. This full-service practice offers preventative, diagnostic, surgical, and dentistry services. High patient retention is a strong attribute to this practice as seen by its 6,208 total client base (per the owner) which is still growing at a strong rate of 25+ new clients (on average) per month. As expected, this clinic has low customer concentration where no client makes up more than 1% of gross sales. Besides the full-time owner veterinarian and part-time associate veterinarian; they also employ an office manager, two veterinary assistants, and a receptionist. The office manager is considered a "key person" employee - they are cross-trained with a skill-set that makes them a critical member key to the operations of this business. Each team member is adequately trained and is willing to remain working after a transition of ownership, including the office manager. The business operates 5 days a week with full hours Monday-Friday, and is open for business every other Saturday.
This practice primarily works with companion animals (felines and canines), however it also has serviced exotic animal species including: avian (birds), rats, and guinea pigs. Pet owners have access to a wide variety of services for their pets including: restorative and preventative care, diagnostic, and surgical procedures. Preventative care services offered by this practice include: clinical exams, behavioral consultations, vaccinations, and fecal parasite tests. They also offer diagnostic services such as; heartworm, fecals, urinalysis, feline FIV/leukemia, parvovirus and giardia tests, fungal culture, thyroid, hematology & general chemistries, radiography, and cytology. Most diagnostic services are performed in-house except for allergy testing, cultures, ACTH testing, and biopsies. Surgical procedures are also provided where pain control is tailored to each patient before and after surgery. Examples of routine elective surgeries this practice provides include: spay and neutering, dental cleanings, mass removals, and other specialized procedures. Emergency surgeries are performed at this practice, however depending on the severity of the situation, an emergency animal clinic may be the best option. The practice also offers OTC products including prescription medication, compounded medication (as ordered), and other pet health products.
The veterinarian leases the real-estate which includes a 2,000 square foot facility that is located within the heart of a strip mall. The property is nestled on a busy street in a highly populated area near the center of town. A new owner can expect an easy lease transfer. The clinic features a reception/waiting area, two exam rooms, a diagnostics lab/pharmacy area, a surgery/prep treatment area, boarding/kennel area, and an office space.
Important equipment includes: a large scale digital X-ray unit, a FIRECR Flash medical reader, Shor-Line kennels (9 cages), an ultra-sonic scanner unit, and a dental machine. Other veterinary equipment like a wet area Shor-Line stainless steel surgery tale with height adjustment, an autoclave sterilization unit, and an anesthesia machine. Office and technological equipment ranges from desktop computers, printers, and landline telephones. This practice utilizes the Advantage practice management software to assist with organizing and scheduling appointments. They are not a paperless office and still have much of the client and patient records on file. All equipment is owned by the business and will be included in the sale. Additionally, the sale will include all of the assets, supplies and client lists.
This practice has consistently generated $600K+ in gross revenue, and in 2018, the practice generated a high of $661K+ in gross sales. This business has grown at a strong constant pace over the past five years experiencing a strong 5 year compound annual growth rate (CAGR) of 6%+. Net profit margins are estimated be ~10% of sales, which is in line with industry expectations. Annual discretionary cash flow earning, i.e. adjusted EBITDA, is estimated to be 32%+ of revenue or ~$220K+ which is ideal to help service some debt financing and still receive a generous remuneration package for a new owner/buyer. The estimated value range from this practice is between $320K and $440K (excluding cash, receivables, inventory, liabilities, and facilities). For illustration purposes, based on weighted averages of our analysis/method, as described in our valuation report, the estimate of value of the Company as of December 31, 2018 is about $380K.
Companion Animal Hospital NMS123

Historical




2018

Base




2019

Forecast




2020

Forecast




2021

Forecast




2022

Forecast




2023

Revenue/Sales




% Increase

661,085




2.1

659,659




-0.2

672,852




2.0

686,309




2.0

700,036




2.0

714,036




2.0

Gross Profit




GP Margin (%)

430,640




65.1

437,056




66.3

430,064




63.9

441,471




64.3

450,935




64.4

462,773




64.8

Net Income (EBIT)




NI Margin (%)

74,636




11.3

81,227




12.3

61,429




9.1

69,537




10.1

70,765




10.1

75,000




10.5

Adjusted EBITDA*




EBITDA Margin (%)

220,963




33.4

227,902




34.5

211,038




31.4

222,138




32.4

226,418




32.3

233,766




32.7
* Adjusted EBITDA = EBIT plus Depreciation and Adjustments (excludes Owners compensation)