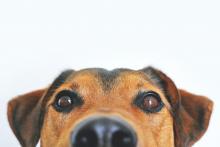 Small Animal Veterinary Clinic MVE025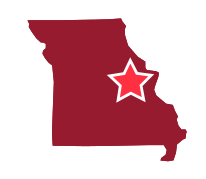 East Central Missouri
Priding itself on customer service, this small animal veterinary practice has been serving its community for over 25 years. Their exceptional reviews on Facebook, Google, and Yelp show their commitment to quality service. Located in eastern Missouri, the owner maintains an S-Corporation classification, and is a motivated seller willing to stay on for 2-5 years in order to facilitate a successful transition as per the RedTire strategy. Therefore, this is an opportunity for a gradual ownership transition or an outright sale for the right price. Currently, this practice has an active client list of about 3,300 seeing around 12 new clients per month. As we expect with Veterinary practices, this clinic has low customer concentration where no client makes up more than 1% of gross sales. Besides the owner veterinarian, this practice employs an associate veterinarian and 4 certified cross-trained vet techs. They also have 4 part-time employees; 1 veterinarian, 1 receptionist, and 2 vet tech students. Each team member is adequately trained and is willing to remain working after a transition of ownership. Reliability is one of this practice's core competencies operating 5.5 days a week with full hours Monday-Friday, and half a day on Saturday.
This practice works exclusively with feline and canine companion animals, giving this practice the ability to focus on quality service for each patient. Pet owners have access to a wide variety of services for their pets including: restorative and preventative care, diagnostic, and surgical procedures. Preventative care services offered by this practice include: clinical exams, vaccinations, and fecal parasite tests. They also offer diagnostic services such as urinalysis, radiography, hematology, and cytology. Extensive surgical procedures are also provided where pain control is tailored to each patient before and after surgery. Examples of routine elective surgeries this practice provides include: spay and neutering, dental cleanings, and mass removals. The practice has in-house laboratory capabilities for blood chemistry, blood count analysis, and heartworm testing. For more specialty diagnostics this practice refers out some laboratory testing through the IDEXX lab courier service. The practice also offers OTC products including Hill's Science Diet, Frontline anti-flea products, and other pet health products.
The veterinarian leases the real-estate which includes a 2,400 square foot facility that is located on a +/- quarter acre of land. The property is nestled on a quiet street in a highly populated area near the center of town. Currently, the facility is located next to a building for sale that the owner deems an attractive opportunity for a new owner interested in expanding the practice's operations. The clinic features a reception/waiting area, two exam rooms, a diagnostics lab/pharmacy area, a surgery/ prep treatment area, doctors back office and employee & client restrooms. The practice also has a storage room for animal food/supply products for their patients. Important equipment includes: an InnoVet X-ray, Shor-Line kennel cages, a refrigerator for the laboratory, and other veterinary equipment like a wet area Shor-Line stainless steel surgery table with height adjustment, an autoclave sterilization unit, and an anesthesia machine. Office and technological equipment ranges from desktop computers, printers, and landline telephones. This practice utilizes the Cornerstone practice management software to assist with organizing and scheduling appointments. They are not a paperless office and still have much of the client and patient records on file, including x-ray films. All of the business' assets, supplies, and client lists will be included in the sale.
This practice has consistently generated $800K+ in gross revenue, and in 2016, the practice generated over $1.15M+ in gross sales. This business has grown at a strong constant pace over the past five years experiencing a strong 6 year compound annual growth rate (CAGR) of around 6.7%. Net profit margins are estimated be between 10% and 13% of sales, which is in line with industry expectations. Annual discretionary cash flow earning, i.e. adjusted EBITDA, is estimated to be 25%+ of revenue or ~$300K+ which is ideal to help service some debt financing and still receive a generous remuneration package for a new owner / buyer. The estimated value range from this practice is between $650K and $810K (excluding cash, receivables, inventory, liabilities, and facilities). For illustration purposes, based on weighted averages of our analysis/method, as described in our valuation report, the estimate of value of the Company as of December 31, 2017 is about $740K.
Companion Animal Hospital MVE025

Historical




2017

Base




2018

Forecast




2019

Forecast




2020

Forecast




2021

Forecast




2022

Revenue/Sales




% Increase

1,156,823




10.8

1,185,744




2.5

1,214,387




2.5

1,245,772




2.5

1,276,916




2.5

1,308,839




2.5

Gross Profit




GP Margin (%)

812,140




70.2

823,687




69.5

850,151




69.9

872,695




70.1

890,218




69.7

914,586




69.9

Net Income (EBIT)




NI Margin (%)

154,684




13.4

154,577




13.0

167,260




13.8

169,090




13.6

164,900




12.9

174,452




13.3

Adjusted EBITDA*




EBITDA Margin (%)

315,357




27.3

307,216




25.9

321,380




26.4

324,706




26.1

322,028




25.2

333,106




25.5
* Adjusted EBITDA = EBIT plus Depreciation and Adjustments (excludes Owners compensation)