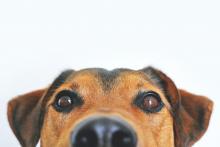 Small Animal Veterinary Clinic MST303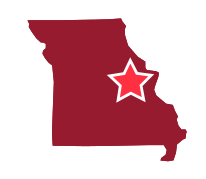 East Central Missouri
This small animal veterinary practice a suburban East-Central, Missouri town represents a great opportunity for a prospective buyer looking for an ownership opportunity in a consistently growing and successful practice. The owner of this 40-plus year establishment is looking to sell the business in three years as part of their retirement plan. The owner is willing to remain at the practice as a veterinarian, transitioning from full-time to part-time after the sale before retiring. This aligns with RedTire's ownership transition strategy and is to provide guidance and facilitate a successful transition over a negotiable time-frame. This full-service practice offers preventative, diagnostic, medical, therapeutic, and surgical services. An active client base of more than 3,600 can attest to the practice's excellent service, a major reason for the approximately 20 new clients per month that the business adds on average. The practice's sterling reputation can also be evidenced by the multi-generational families they serve and the consistently high ratings, posted online, it receives from its customers. In addition to the owner-veterinarian, seven full-time and ten part-time employees work together to provide one of the best veterinary experiences in the area. They employ two associate veterinarians; one full-time and one part-time; and also have three registered veterinary technicians. The remaining staff consists of experienced receptionists and veterinary assistants.
Clients' animals are offered preventative care such as wellness exams, vaccinations, parasite checks, pedicures, microchipping, and dental cleanings and extractions. In addition, they offer full diagnostic services such as radiology, ultrasonography, and laboratory blood work. Therapeutic services offered include class IV laser therapy, pain management, behavioral medicine and nutritional counseling. Being a full-service practice, they also provide traditional and Ellman radiofrequency surgery, medical treatment, and a fully-stocked pharmacy. The office is open six days a week, with limited hours on Saturday. The practice also has a robust product sales segment where clients can purchase, in addition to pharmaceutical products, pet food and nutritional supplements. An online store hosted by a third party also presents a convenient option for clients looking to purchase items from this practice. Total in-store and online product sales account for about a third of gross revenue.
The practice operates in an approximate 2,100 square foot leased facility, which has been recently remodeled (including epoxy flooring). A new owner can expect an easy lease transfer. The clinic houses a doctor's office area, three exam rooms, surgical recovery / kennel area, pharmacy and dental room, surgery room, and a treatment and x-ray room. The space also includes a breakroom with storage and a washer and dryer. Key equipment includes digital radiology instruments such as an AGFA CR10x digitizer and Sedecal VetRay x-ray machine, utilizing OmniOne PACS software to manage its x-ray images, and a Midmark VetPro CR Dental X-Ray system with Progeny software.
Also owned are surgical equipment such as a heated surgery table with powered height adjustment, two isoflurane anesthesia machines, Surgivet anesthesia monitor, Cordell Touch Vet monitor and Ellman Surgitron electrocautery unit. They also own equipment such as an Ultima 250 air driven dental unit, a Companion LiteCure laser therapy machine, three fluid pumps, Hot Dog patient warmer system; and laboratory equipment such as an autoclave, two centrifuges, and a Nikon microscope. The practice owns six computers that run IDEXX Cornerstone practice management software to organize and manage client and patient data. All equipment is owned by the business and will be included in the sale. Additionally, the sale will include all of the assets, supplies and client lists.
Growth has been strong for this practice since 2011, with gross revenue growing at a six year compound annual growth rate (CAGR) of 4.8%. The business generates well over $1 million in revenue ($1.436M in 2017) and is edging toward $1.5 million in revenue. Net income in 2017 was more than $220K or 15% of revenue. Annual discretionary cash flow earnings (before an owner's salary), i.e. adjusted EBITDA, is estimated to be more than 28%+ of revenue or $400K+, which is ideal to help service any debt financing and still receive a generous remuneration package. The estimated value range of this practice from operations is between $855K and $1,045K (excluding cash, inventory, real-estate and liabilities). For illustration purposes, based on weighted averages of our analysis/method, as described in the valuation report, the estimate of value of the Company as of December 31, 2017 is around $960K.
SA Veterinary Clinic MST303

Historical




2017

Base




2018

Forecast




2019

Forecast




2020

Forecast




2021

Forecast




2022

Revenue/Sales




% Increase

1,436,065




7.7

1,464,786




2.0

1,494,082




2.0

1,523,964




2.0

1,554,443




2.0

1,585,532




2.0

Gross Profit




GP Margin (%)

1,075,196




74.9

1,106,392




75.5

1,127,874




75.5

1,146,725




75.2

1,167,394




75.1

1,193,080




75.2

Net Income (EBIT)




NI Margin (%)

222,670




15.5

228,210




15.6

232,128




15.5

233,064




15.3

235,460




15.1

242,508




15.3

Adjusted EBITDA*




EBITDA Margin (%)

415,369




28.9

422,835




28.9

428,701




28.7

431,602




28.3

435,983




28.0

445,036




28.1
* Adjusted EBITDA = EBIT plus Depreciation and Adjustments (excludes Owners compensation)