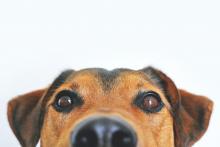 Small Animal Veterinary Clinic HSA401
Central Kansas
This practice currently operates as a sole proprietorship, with the owner nearing retirement, transition of ownership possibilities can either be a partnership, an outright sale or a gradual sale, since the owner said they are willing to stay on during a transition. The wide variety of services offered at this practice provide clients with the trust and comfortability they need, knowing that their pets are in good hands. The practice offers extensive preventative, medical / diagnostic, and surgical services with some ancillary offerings. Located in central Kansas this practice serves predominantly companion animals but has served the equine community in the past … they are no longer taking on any new equine patients. The practice has an active client list of about 2,400 seeing about 10+ new clients per month. This is a typical Veterinary practice and thus has low customer concentration where no client makes up more than 1% of gross sales. Currently, this practice employs 2 people full-time; the owner veterinarian and a cross-trained receptionist / vet assistant. The assistant / receptionist plans to stay on after a sale and has been working at the practice for 30 years.
Preventative care services offered include traditional procedures like: wellness exams, vaccinations, spay and neutering. They also offer diagnostic services such as radiology, urinalysis, hematology, serology, and parasite testing. Routine surgical procedures are also provided with proper anesthesia and pain control. Emergency animal care services are offered during non-business hours providing vital medical services 24/7. The practice also offers a pharmacy and limited lab for medications. Boarding services / kennels for feline and canine are also offered along with specialty food and other OTC products for purchase. Recently, the practice has shut down its grooming operations but still has the facilities, so a new owner could easily bring back grooming for expanded services. The office is open six days a week with limited hours on Wednesday and Saturday.
The veterinarian currently privately owns all of the real-estate which includes a 2,400 square foot facility that resides on a ± quarter acre of land in a high traffic area near the center of town. Ideally the real-estate would transfer with the sale via a separate purchase, lease-to-purchase or lease arrangement. This clinic features a reception/waiting area, three exam rooms, a surgery room, a lab and pharmacy, boarding/kennel, grooming area, and a reception area. Kennels include; 7 dog runs, 11 cat cages, and 16 canine Shor-Line cages. The practice also has a storage room for animal food/supply products for their companion animal customers. Important equipment includes: a Pelton Crane autoclave, a refrigerator for the laboratory, and an ABAXIS VetScan HM5 blood analyzer and other veterinary equipment like stainless steel surgery table with height adjustment, an isoflurane vaporizer, and an outdated anesthesia machine. Office and technological equipment ranges from desktop computers, printers, and landline telephones allowing for integration / interface with the Avimark practice management software that they utilize to organize and manage client / patient data. All of the business' assets, supplies, and client lists will be included in the sale.
The practice has seen gross sales / revenues consistently above $475K, with revenues reaching $504K in 2012 with most recent reported sales of $477K in 2016. The normalized operating profit / net income of this practice "as-if" it was trading as an S-Corporation is estimated to be ± 16% to 21%+ of revenues. Traditionally as a sole proprietor they have earned over $250K per year suggesting annual discretionary cash flow earnings (adjusted EBITDA) available to a new owner (once the practice is adjusted to reflect a corporation) to be more than 30% of sales or around $150K to $175K. This would be sufficient to service any debt financing and for the new owner to still receive a decent remuneration package. The estimated value range from this practice is between $275K and $380K (excluding cash, receivables, liabilities and facilities). For illustration purposes, based on weighted averages of our analysis/method, as described in our valuation report, the estimate of value of the Company as of December 31, 2016 is around $320K.
Companion Animal Hospital HSA401

Historical




2016

Base




2017

Forecast




2018

Forecast




2019

Forecast




2020

Forecast




2021

Revenue/Sales




% Increase

477,245




-2.6

486,790




2.0

496,526




2.0

506,456




2.0

516,585




2.0

526,917




2.0

Gross Profit




GP Margin (%)

361,241




75.7

379,209




77.9

386,794




77.9

394,529




77.9

402,420




77.9

410,468




77.9

Net Income (EBIT)




NI Margin (%)

80,027




16.8

86,392




17.7

92,132




18.6

94,015




18.6

95,897




18.6

97,383




18.5

Adjusted EBITDA*




EBITDA Margin (%)

152,457




31.9

161,445




33.2

169,886




34.2

174,552




34.5

179,300




34.7

183,738




34.9
* Adjusted EBITDA = EBIT plus Depreciation and Adjustments (excludes Owners compensation)