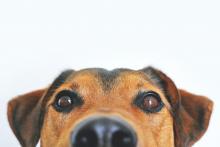 Small Animal Veterinary Clinic FHC119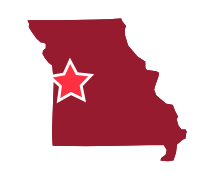 West Central Missouri
Established in 1991, this small animal veterinary clinic has been serving the local community for over 27 years, offering preventative, diagnostic, surgical, and specialty animal care services. The current owner/veterinarian purchased the practice 8 years ago and is now looking to switch into another career within the veterinary industry but will consider either an outright sale or partner buy-in. They are willing to stay on as a partner/mentor a new owner. This practice prides itself on a superior level of animal care which is evidenced by positive reviews on Google, Facebook, and Yelp. They also advertise in local newspapers and represent themselves as an LGBTQ friendly practice. Marketing efforts have led to a strong growth of 46 new patients per month (on average) to the active client base of 4,220. This practice operates Monday-Friday with limited hours on Saturday. In addition to the veterinarian owner this practice employs eight full-time and one part-time employee—two associate veterinarians (one full-time, one part-time), four veterinary technicians (one of the techs is also the office manager), two receptionists, and one kennel attendant. It is expected that all of the current staff will remain on after a sale.
Servicing companion and small exotics; the species mix is roughly 72% canine, 26% feline, and 2% exotics (lizards and snakes). They offer a broad spectrum of preventative, diagnostic, surgical, and specialty services. Preventative care services offered by this practice include: vaccinations, wellness exams, heartworm testing, flea/tick prevention, and micro-chipping. They also offer diagnostic services such as examinations, hospitalization, radiography, urinalysis, cytology, hematology, serology, parasite testing, fecal testing, and general chemistries. Surgical procedures are also provided where pain control is tailored to each patient before and after surgery. Routine surgeries include: spay and neutering, declawing, canine cruciate surgery, fracture repair, patella luxation, dental cleanings, and mass removals. Specialty services include: in-house diagnostic lab and pharmacy, ultrasound, boarding/grooming (expanded in 2018), laser therapy, and pet food products that can be purchased over the counter. Some laboratory services are outsourced to IDEXX or Michigan State Veterinary Labs. Emergency services are offered during business hours, however, outside of business hours patients are referred out.
Regarding the real estate, this practice has historically operated in a 2,200 square foot facility located within a strip mall which has recently undergone an extensive renovation. The clinic features two exam rooms, a treatment area, a surgery room, a pharmacy area, a kennel/boarding room, and a lobby/reception waiting area. In 2018 they expanded into the adjacent lot in the strip thereby increasing total square footage to ±4,000. The intent of the owner is to use much of this expanded space to ramp up the grooming/boarding operations. The owner has secured a trial lease period with a nominal $600/month increase but once this period ends rent will almost double. Per the owner, any lease with either space will easily transfer in a sale. Key equipment includes: an Abaxis hematology analyzer, two Abaxis VetScan chemistry analyzers, Engler dental cleaning machine, Midmark M9 autoclave, a Statspin centrifuge, CardioVet EKG unit, an Interceptor animal scale, an anesthesia machine, a Leading Edge IV pump, Nikon Microscope, an Otoscope, an ultrasound machine, a cold laser therapy unit and a digital radiography unit. The practice is fully computerized/virtually paperless and features an upgraded server with Cornerstone practice management software on 5 workstations to assist with the organizing and scheduling of patient appointments. Boarding/grooming facilities comprises of 12 K9 dog kennels/runs and 11 Shor-Line small dog/feline cages plus 2 additional recovery cages. Due to the adjacent store expansion there are also 3 small dog/cat cages in the grooming shop. All the business' assets, supplies, and client lists will ideally be included in the sale.
This practice has consistently generated $750K+ in gross revenue, and in 2017 generated over $783K+ in gross sales (it is estimated that 2018 will be ~ $800K). In the past 5 years the business has grown at a compound annual growth rate (CAGR) of around 2%. Cost of sales for the practice have historically been around 31% with fairly static overheads ~60% of sales suggesting estimated net profit margins between 8% and 9% of sales (a little below industry). Annual discretionary cash flow earning, i.e. adjusted EBITDA, is estimated to be 25%+ of revenue or ~$220K+ which is ideal to help service some debt financing and still receive a generous remuneration package for a new owner/buyer. The estimated value range from this practice is between $400K and $510K (excluding cash, receivables, inventory, liabilities, and facilities). For illustration purposes, based on weighted averages of our analysis/method, as described in our valuation report, the estimate of value of the Company as of December 31, 2017 is about $450K.
Small Animal Veterinary Clinic FHC119

Historical




2017

Base




2018

Forecast




2019

Forecast




2020

Forecast




2021

Forecast




2022

Revenue/Sales




% Increase

783,727




-11.7

799,710




2.0

815,705




2.0

832,019




2.0

848,659




2.0

865,632




2.0

Gross Profit




GP Margin (%)

518,522




66.2

548,823




68.6

558,404




68.5

573,851




69.0

584,598




68.9

599,347




69.2

Net Income (EBIT)




NI Margin (%)

40,202




5.1

65,409




8.2

63,421




7.8

70,007




8.4

73,775




8.7

80,230




9.3

Adjusted EBITDA*




EBITDA Margin (%)

193,895




24.7

226,498




28.3

227,732




27.9

237,604




28.6

244,724




28.8

254,598




29.4
* Adjusted EBITDA = EBIT plus Depreciation and Adjustments (excludes Owners compensation)