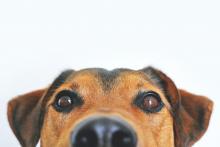 Small Animal Professional Veterinary Corp. (PA) AVS670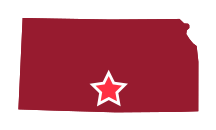 South Central Kansas
Devoted to providing the highest quality in veterinary medical care in a friendly and relaxed setting, this practice has been serving a multi-generation of loyal customers since 1986. Incorporated as a S-Corp, this small-animal practice is located in South Kansas. Aiming to fulfill their patients' needs, they are open Monday through Friday from 7:30 am to 5:30 pm, and besides the owner/veterinarian they employ ~8 other people. During the past years, owner has semi-retired and is now considering retiring completely and selling the practice. Through their marketing strategy this business, located in a small town of ~12,500, has accumulated over 3,500-4,000 clients (averaging 30 new clients per month) which assuming an average family of 3 or 4 represents 75%+ of the households in the city. Offering multi-year experience this team is well trained, are expected to remain after transition, and includes a full-time Doctor of Veterinary Medicine (DVM), 1 full-time Registered Veterinary Technician (RVT), 1 full-time Veterinary Technician Scholar, one full-time Office Manager, a one full-time Receptionist, one part-time Bookkeeper, one full-time Groomer, and one Kennel Assistant intern.
Offering extensive preventative, diagnostic and surgical services, this practice services about 80% canine, 18% feline, and 2% other (pocket pets, avian, etc.). Preventative services include but are not limited to; wellness exams / routine comprehensive exams, vaccinations, dentistry, individualized flea & tick control programs, and dietary & behavioral counseling. Offering high quality radiographs through its modern digital X-Ray equipment, electrocardiography services, in-house laboratory for serum chemistry, hematology, serology, urinalysis and parasite testing, they are able to offer extensive diagnostic procedures. In addition, they have a well-stocked pharmacy of veterinary pharmaceutical products and medications. Surgical / procedural services include; soft tissue & oncology, orthopedic, and elective & ophthalmic procedures. Furthermore, they offer sterilization surgeries (spay and neuter) as well as caesarian sections, and bladder / cystotomy. In order to provide that extra margin of safety, they utilize the safest available anesthetics (including sevoflurane). Other ancillary services offered are boarding, grooming & bathing, prescription & OTC foods, and 24-hour emergency services.
As an almost fully-digitalized, companion-animal practice with 11 integrated Cornerstone practice management software workstations from the reception desk to the treatment area and exam rooms, they operate out of a free-standing building owned by the owner and his wife. The real-estate encompassing ~1 acre piece of land houses a 3,344 square foot hospital and would ideally transfer with the sale via a separate purchase, lease-to-purchase or lease agreement. Upon entering the building there's a spacious reception/waiting area and retail space containing Hill's Science Pet Nutrition among other items. Off the waiting room are two examination rooms, one of them with an emergency door access to the front of the building and both have workstations integrated to their Cornerstone software. Adjacent to the rooms is an in-house laboratory equipped with an Abaxis Vetscan VS/2 blood chemistry analyzer, a Vetscan HM5 hematology analyzer, a Champion F-33D centrifuge, 2 Microscopes and a Tuttnauer 2540M Autoclave. Next door is a combined treatment area / surgical and dental suite, equipped with a digital X-Ray Innovet V125 Summit, Burton Surgical Lighting and two Sevo/lso anesthetic units with patient monitors. Outside of the treatment area and leading towards the back of the building are a Travenol Flo-Gard 6200 infusion pumps and a bank of 6 X 3 ShoreLine Cages. Located at the back of the building is a grooming suite and laundry fitted with 2 lift grooming tables, stainless steel bathing tub, 4 cage dryers, 2 sets of boarding cages, as well as a washer and electric dryer set. On the far side of the building are the boarding kennels furnished with 50 Shor-Line stainless steel cages and 24 climate controlled / ventilated kennels. In addition to the staff breakroom featured by a kitchenette with a coffee station, they also have a doctor's office with 3 computers fully integrated to Cornerstone and one used for internet access. Potentially the doctor's office and/or grooming area could also be slimed down to create a third exam room and separate sterile surgery suite. A transition would include all company owned assets, equipment, supplies and well-established client base.
Sales have consistently been stable ~$700K's despite the owner phasing into retirement, however post-Covid the practice sales are expected to decline by 10% in 2022 to around $650K. Cost of sales are estimated to be ~27%, slightly above industry benchmarking, translating to ~73% gross margin. Net Profits are estimated to be under 5% of total sales, below industry standards, but after normalization adjustments for staffing and rent are made the practice will likely trade closer to peer norms. Annual discretionary cash flow earnings, i.e. adjusted EBITDA, are estimated (in the case of the associate purchase) ~30% of revenue or ~$200K+; ideal for the new owner to service any debt financing and still receive a generous remuneration package. The estimated value range from this practice is between $340K and $440K (excluding cash, receivables, inventory, liabilities, and facilities). For illustration purposes (ONLY), based on weighted averages of our analysis/method, as described in our valuation report, the estimate of value of this practice as of December 31, 2021 is ~$390K. (Note: this is only for guidance it is not RedTire's suggested price point)
Vet Prof. Corp AV005

Historical




2021

Base




2022

Forecast




2023

Forecast




2024

Forecast




2025

Forecast




2026

Revenue/Sales




% Increase

726,717




-10.9

647,556




2.5

663,745




2.5

680,339




2.5

697,347




2.5

714,781




2.5

Gross Profit




GP Margin (%)

529,740




72.9

469,966




72.6

483,209




72.8

494,245




72.6

507,177




72.7

519,560




72.7

Net Income (EBIT)




NI Margin (%)

59,269




8.2

23,922




3.7

32,855




4.9

41,136




6.0

39,829




5.7

36,458




5.1

Adjusted EBITDA*




EBITDA Margin (%)

203,724




28.0

195,784




30.2

208,154




31.4

219,942




32.3

222,211




31.9

222,487




31.1
* Adjusted EBITDA = EBIT plus Depreciation and Adjustments (excludes Owners compensation)