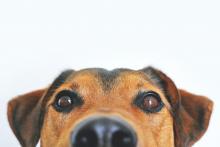 Small Animal Hospital WRC201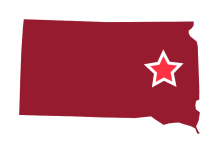 East Central South Dakota
Aiming to provide the best possible medical, surgical, and dental care for its client's community pets this well-respected AAHA accredited turnkey small animal practice is located in Eastern South Dakota. Looking to retire within the next five years the owner is willing to stay on in some capacity during a transition. Since 1992, as the original small animal practice in town, this S-Corporation has served multi-generations of loyal customers to their companion animal clientele and are known as one of the most advanced and respected clinics within a 50 mile radius. Without much emphasis on advertising or marketing, they average 20 new clients per month, adding to their growing active client base of 1,800. In order to fulfill their patients' needs, they are open Monday through Saturday and besides the owner/veterinarian they employ 8 other people. Offering multi-year experience this team is well trained, are expected to remain after a transition, and include 3 full-time people; an office manager and two full-time registered veterinary technicians (RVT). Also assisting are 5 part-time staff comprised of; a 2-day/week associate veterinarian, registered technician, receptionist and 2 assistant/pet care takers.
Offering a wide range of veterinarian services, its species makeup is about 80% canine, 19% feline, and 1% other (pocket pets, avian, etc.). Preventative services are not limited to routine examination and wellness exams, vaccination, nutrition consulting, dental care (cleaning and polishing, dental surgery/exodontics), flea/tick & heartworm prevention, microchipping, and pain management. Regarding diagnostic services they provide in-house and outside laboratory services, digital (dental and full body) radiology, ultrasound and flexible endoscopy. Surgical procedures include; ovariohysterectomies and neuters, soft tissues, ophthalmic, and some orthopedic. A fully stocked pharmacy with an on-line store is also available. Other services offered include day care (puppy, kitten, senior), boarding & limited grooming, emergency and critical care (with some house calls).
Operating from a 2,300 square foot section of a 4,800 square foot building housed on an approximate half-acre piece of land, this hospital is located in the heart of its respective town off a busy road. Privately and separately owned from the adjoining business, the real-estate would transfer with the sale via a separate purchase, lease-to-purchase or lease agreement. A spacious reception/waiting area awaits as you enter the building which has an adjacent retail room containing Hill's Science Pet Nutrition among other items. Off the waiting room are two examination rooms and office manager/staff breakroom. Leading from the exam rooms is an expansive treatment area that houses their fully stocked pharmacy and in-house lab. Laboratory equipment includes; two Abaxis blood chemistry machines, Abaxis hematology machine, Abaxis SA urinalysis machine, Abaxis Coag. analyzer, Abaxis fecal/cytology analyzer, centrifuge, fridge, and ACCU-Scope microscope. Contained within the prep area is a wet-and-dry side treatment table, dental suite with Bluex digital dental radiograph, a Son-Mate II ultrasonic scaler and an iM3 GS Deluxe LED high speed hand piece water air polisher dental unit. Also in the treatment area is a bank of 2x5 Suburban stainless-steel cages located near the surgery ward and some feline cages outside an isolation ward containing a bank of stainless-steel cages, sink, and exam table. There is a radiology room with InnoVet X-ray machine and CR digital capabilities utilizing a Konica Minolta processor. Contained within a dedicated sterile surgical suite is a Vetamac gas anesthetic machine, a Cardell Touch patient heart monitor, Shoreline Surgery LED/Light, a circulating water bed, a Gaymar therapeutic laser, Sonogram from Universal Ultrasound, ophthalmic operating microscope, and a Pentax EPM 3300 endoscopy. Adjacent to the surgical suite is a pack/scrub area with laundry and Pelton crane autoclave. Behind the treatment area, at the back of the building, are 4 suburban kennel runs, a bank of stainless-steel cages, and an elevated tub for bathing. Central oxygen is supplied throughout with 2 ports in surgery, 2 ports in treatment area, and one port in radiology. Almost paperless, they utilize integrated systems like; 7 fully-integrated new Dell PC work stations with Cornerstone, a new phone system, and Sage 50 Accounting. A transition would include all company owned assets, equipment, supplies and well-established client base.
Over the past five years this practice continues to grow, achieving a compound annual growth rate (CAGR) of ~4.29%, with gross sales in 2020 (even during Covid) of $800K+ (the owner provided estimates for 2021 of $873K a 8.5% year-on-year jump). Cost of sales are estimated ~31%+ of sales, translating to ~69% gross margins, and operating profits are estimated to be 12% of sales, after normalizing unusual costs which is nearing industry standards. Annual discretionary cash flow earnings, i.e. adjusted EBITDA, is estimated to be 25%+ of revenue or $200K+; ideal to help a new owner service any debt financing and still receive a generous remuneration package. The estimated value range from this practice is between $425K and $520K (excluding cash, receivables, inventory, liabilities, and facilities). For illustration purposes, based on weighted averages of our analysis/method, as described in our valuation report, the estimate of value of this practice as of December 31, 2020 is about $460K. (Note: this is only for guidance it is not RedTire's suggested price point)
Small Animal - WRC201

Historical




2020

Base




2021

Forecast




2022

Forecast




2023

Forecast




2024

Forecast




2025

Revenue/Sales




% Increase

797,930




11.6

873,878




9.5

895,725




2.5

918,118




2.5

941,071




2.5

964,598




2.5

Gross Profit




GP Margin %

548,819




68.8

600,078




68.7

616,023




68.8

632,732




68.9

648,978




69

668,660




69.3

Net Income (EBIT)




NI Margin %

99,517




12.5

106,192




12.2

108,670




12.1

111,629




12.2

116,746




12.4

122,524




12.7

Adjusted EDBITDA*




EBITDA Margin %

218,679




27.4

226,545




25.9

230,227




25.7

234,402




25.5

240,745




25.6

247,764




25.7
* Adjusted EBITDA = EBIT plus Depreciation and Adjustments (excludes Owners compensation)