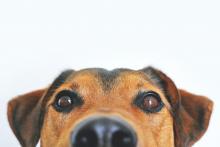 Predominantly Bovine/Mixed Veterinary Clinic EBB404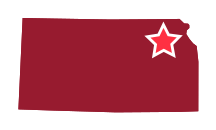 Northeast Kansas
As a predominately food production animal clinic for over 30 years, this mixed animal practice is well respected in the Central Northeast Kansas bovine community that it serves. In 2011, the current owner/veterinarian joined as a partner and then took over as the outright owner in 2012. Without the use of any aggressive marketing, they have doubled revenues since becoming the sole owner and have amassed ~1,300 canine clients alone and over 600 large animal clients, averaging about 5 new clients per month. Services offered at the practice include a wide variety of preventative/herd health, diagnostic, and surgical services. The current owner is looking to spend more time on their farm and with their family but is open to staying on as an associate part-time to ensure a smooth transition. Besides the owner-veterinarian, there are two part-time employees, a licensed vet technician and a vet assistant. With both the veterinarian and vet assistant (owner's partner) retiring, this creates a high 'key-person risk' for any new owner. Operating as an S-Corp, the practice is open five and a half days per week.
Currently, the practice services approximately 85% large animals (82% cattle, 1% swine, 1% small ruminant, 1% equine) and 15% companion animals (12% canine, 3% feline). Per the owner, the biggest difference between them and their competitors is their compassion for the animals. Utilizing their haul-in facility and farm visits, the practice offers an extensive array of preventative, diagnostic, and surgical services. Large animal preventative services include; herd health consulting, nutrition, teeth floating/trimming, veterinary feed directive compliance (VFD's), vaccinations & prescription sales. Diagnostic services consist of some in-house laboratory / bloodwork, bull breeding soundness evaluations, ultrasound reproductive and pregnancy examinations and portable digital radiography. The practice also offers routine food and small animal surgical procedures. Emergency services are offered 24 hours a day year round. Companion animal clients have increased since 2012 through routine preventative small animal services offered and specifically diagnostics offered in-house instead of referral.
Operating out of two connected Morton buildings with new roofs, insulation, and LED lights, the facility includes a 1,280 square foot clinic and the 1,200 square foot barn. The land and building are to be included with the sale. The large animal facility / barn includes a W&W hydraulic chute with tilt, a separate surgery chute, pipe corrals and concreted pens that flow seamlessly into the barn to allow for easy client access. Additional large animal equipment includes; two calf jacks, a floor scale, an Eklin Mark portable digital x-ray machine, Electrojac 6, 1998 Bobcat 553 skidloader, 2019 Imago portable ultrasound.  Farm calls and ambulatory visits are offered utilizing the practice's 2017 Ford F-150, which the owner does not want to be included with the sale. Upon entering the clinic building, on the left is the reception area with an integrated workstation and a wide variety of OTC and prescription products on the right, including a 23 cubic foot cooler with large and small animal vaccinations. Adjacent to the reception area, is a doctor's office with a workstation running Impromed and an exam room equipped with folding wall mount stainless steel exam table, small animal scale and TV. Included in the wet treatment area down the hallway from the reception, is an Abaxis Vetscan and HM5 hematology analyzer, Shoreline 'stay-over' pre-surgery cages, a wet table complete with exam lights, a Jorvet dental scaler/polisher, Vetone plantinum microscope and a freezer.  Across from the wet area is a surgery room complete with an anesthesia machine with an Isoflurane vaporizer, surgery table, Bovie 1250 Electrosurgical unit, and Lifewindow lite with masimo surgical monitor. The practice also owns a 2020 Jeep Grand Cherokee which the owner says will not go with the sale … all other practice assets, supplies, vendor and clientele lists will be included.
The practice has consistently produced 700K+ in annual revenue over the past 6 years, achieving a compound annual growth rate (CAGR) of ~2% during that time. Per the owner, the slight volatility each year is attributed to the seasonality of food production (and harsh weather). Considering this is a predominately food production practice, COGS are high (58%+) due to the cost of vaccines and medication (i.e. low markup). Therefore, estimated gross margins of 42%+ for 2020 and beyond are projected. Net profits (at the bottom line) are estimated to be ~10% (slightly below total industry norms but expected for a bovine practice). Annual discretionary cash flow earnings, i.e. adjusted EBITDA, is estimated to be 23%+ of revenue at $170K+ which will help to service the acquisition debt financing and still provide a reasonable market-related remuneration package for a new owner. The estimated value range from this practice is between $295K and $385K (excluding cash, receivables, liabilities and facilities). For illustration purposes, based on weighted averages of our analysis/method, as described in our valuation report, the estimate of value of the Company as of December 31, 2019 (with half year 2020 also factored in) is around $340K(note: this is NOT RedTire's selling price just a guidance number).
Bovine AC - EBB404

Historical




2019

Base




2020

Forecast




2021

Forecast




2022

Forecast




2023

Forecast




2024

Revenue/Sales




% Increase

731,510




-8.5

725,194




-0.9

739,698




2.0

754,492




2.0

769,582




2.0

784,973




2.0

Gross Profit




GP Margin (%)

316,442




48.3

305,868




42.2

308,094




41.7

310,051




41.1

315,955




41.1

328,491




41.8

Net Income (EBIT)




NI Margin (%)

96,070




13.1

71,977




9.9

74,118




10.0

74,597




9.9

75,045




9.8

80,450




10.2

Adjusted EBITDA*




EBITDA Margin (%)

187,293




25.6

168,939




23.3

169,429




22.9

171,814




22.8

174,206




22.6

181,595




23.1
* Adjusted EBITDA = EBIT plus Depreciation and Adjustments (excludes Owners compensation)