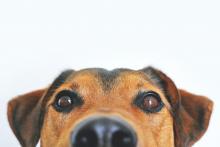 Mixed Animal/Equine Veterinary Hospital & Kennels COA433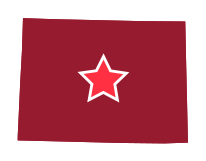 Central Colorado
Nestled in the Rocky Mountains, this mixed animal veterinary practice has built a strong regional reputation within central Colorado. The current owner maintains an S-Corporation classification and has been servicing this community for the last ten years. The business operates six days a week and adds approximately 45 new clients per month. The current owner is a motivated seller that is interested in transitioning the business within the next two to three years and is willing to support a new owner for a transition period over a mutually agreed upon time period. Besides the owner, they employ 14 full-time (3 associate veterinarians, 5 certified veterinary technicians, 3 veterinary assistants, 1 office manager and 2 kennel assistants) and 3 part-time employees (1 veterinarian and 2 receptionists). Current staff offers multi-year experience and are considered to be well trained and will remain on after the sale.
The practice's wide service offerings attracts a variety of patients, which includes dogs, cats, horses, livestock (including yak and bison), potbelly pigs and camelids. Current care specialties include preventative care, internal medicine, surgery, dental care, and alternative therapy (i.e. therapeutic laser treatment, chiropractic and acupuncture). Other specialties include mesotherapy, shockwave therapy, motorized equine dentistry and dog boarding/daycare. The current listing services 2,580 average annual clients (with equine and large animals accounting for approximately 40% of current clients).
The ten acre property contains three independent buildings, a clinic, kennel and residential home with attached one bed apartment. The 4,500 sq. ft. clinic building houses all small and large animal services and contains an executive office as well as multiple exam rooms, a surgery and treatment suite, general lab and pharmacy areas. Notable clinic equipment includes: digital ultrasound machine, microscope, ESWT machine, a class IV therapeutic laser, PeltonCrave Autoclave, and VSSL WayScale vet platform scale. Diagnostic equipment includes two digital X-rays, four centrifuges, digital dental x-ray, handheld lactate/glucose readers, Heska Hematrue CBC analyzer and chemistry machine, radiology table, and a video endoscope. Surgical equipment includes an isoflurane vaporizer and anesthesia machine, hydraulic surgical table, both Bionet and Vetcorder surgical monitors, a horse surgery/recovery box with hydraulic hoist and a new high speed Dentalaire dental unit. They use a RCA phone system and Cornerstone practice management software which is fully integrated with all diagnostic equipment and client communication capabilities.
Conveniently located adjacent to the main clinic building sits a 2,800 sq. ft. 4 bedroom home with an attached one bedroom apartment. This listing offers a unique opportunity to allow a new owner a secure an affordable personal onsite residence and the apartment could generate rental income. Finally, a ±3,500 sq. ft. kennel building supports the small animal daycare and boarding services and features a kennel admin office and multiple small / large animal kennels and stalls.
The kennel building also has ±1,500 sq. ft. of unfinished space that could be used for additional services. The surrounding land area contains two horse paddock/sheds, 2 fenced pastures for horse turnout, and an outdoor riding arena with new sand footing recently installed. Supporting mobile equipment includes a 2016 Chevy 2500 4X4 pick up and 2008 dodge 2500 diesel 4X4 pickup, both with full Bowie vetbox inserts with hot/cold water, fridge, and day/night heaters.
This sale would include all of the assets (including all real-estate), owned and leased equipment, supplies and well-established client list. This business has grown at a steady pace over the past five years, with gross revenue growing at a compound annual growth rate (CAGR) of over 9%. In 2016, the practice generated $1.39M+ in gross revenue and is on track for continual growth in 2017. Net profit is estimated at over 4% - 6% of revenue ($50K in 2016). Annual discretionary cash flow earnings, i.e. adjusted EBITDA, is estimated to be 20%+ of revenue at ~$270K+ which is sufficient to service any debt financing and still receive a decent remuneration package. The estimated value range of this practice from operations is between $700K and $970K (excluding cash, receivables, inventory, liabilities and facilities). For illustration purposes, based on weighted averages of our analysis/method, as described in the valuation report, the estimate of value of the Company as of December 31, 2016 is around $860K.
Mixed Animal/Equine Vet Hospital COA433

Historical




2016

Base




2017

Forecast




2018

Forecast




2019

Forecast




2020

Forecast




2021

Revenue/Sales




% Increase

1,387,546




3.3

1,429,172




3.0

1,468,475




2.8

1,505,186




2.5

1,539,053




2.3

1,569,834




2.0

Gross Profit




GP Margin (%)

1,075,909




77.5

1,111,177




77.7

1,142,469




77.8

1,171,783




77.8

1,198,918




77.9

1,223,681




77.9

Net Income (EBIT)




NI Margin (%)

56,890




4.1

100,309




7.0

114,335




7.8

130,740




8.7

147,533




9.6

164,612




10.5

Adjusted EBITDA*




EBITDA Margin (%)

273,420




19.7

321,170




22.5

339,612




23.1

360,523




24.0

381,912




24.8

403,678




25.7
* Adjusted EBITDA = EBIT plus Depreciation and Adjustments (excludes Owners compensation)