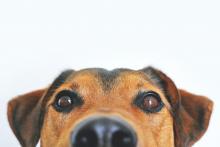 Mixed Animal Veterinary Practice BVP411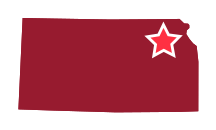 Northeast Kansas
For more than 40 years, this well-established mixed animal practice has been operating in Central Northeast Kansas by serving its area's companion and large animals (mainly bovine). Services include a wide range of preventative, diagnostic, surgical and emergency. The owner is looking to ease towards retirement by transitioning to a younger veterinarian all the while mentoring for an agreed time. Large animal and small animal services are split 60-40, respectively. Operating as a sole-proprietor, the practice strives to make all clients feel welcome and not like an afterthought, which is a big reason they have been able to amass ~4,500 clients. Offering 24/7 emergency services, the practice operates 5½ days per week. Full-time employees besides the owner-veterinarian include 2 associate vets, one vet tech (who does the grooming as well), and a receptionist. Part-time employees include 2 vet techs, payroll (owner's wife), and 3 kennel assist/helpers/cleaners. The current staff are well-trained with years of experience and all employees besides the current owner's wife are likely to remain on after the sale.
Preventative services include wellness exams, vaccinations, and dental care, while diagnostic services include ultrasound and blood work. General surgery for both small and large animals is supported by in-house gas anesthesia with limited orthopedic surgery provided. Boarding and grooming, consulting, farm call, and nutrition products (VitaFerm, heartworm and flea & tick preventative products) for both small and large animals are provided as well. In regards to the large animal business (mostly cow/calf with a small amount of dairy and equine), the majority of the work is done at the farms using mobile unit boxes, with smaller jobs also done at the clinic.
Currently, the practice operates from a 3,200 sq. ft. building owned by the owner's trust. Additionally, the owner would be open to an outright purchase, a lease, or a lease-to-purchase agreement. Upon entering the building, you are welcomed by reception/waiting area complete with a desktop PC workstation and a display of small and large animal retail products. A single hallway leads out of the reception area to all the other rooms. Near the reception area is an exam room used for small animals equipped with a platform scale. One of the rooms in the building is a DVM office equipped with two laptops as well as a printer. Across the hallway from the office, is a lab and wet-treatment area with 3 microscopes, 3 centrifuges, an autoclave, a Schoitz tonometer, a Unico clinical incubator, and a Forever Ramp Tub.
Adjacent to this room is a separate surgery room that can double as an exam room, furnished with a stainless steel exam table, 2 exam lights, a Patterson Versa II Anesthesia system, and a small orthopedic pack. At the far end of the hallway, an entire room is dedicated to boarding complete with Shore-Line cages that hold up 20-25 small animals. For large animals, a large treatment area with a manual squeeze chute with a scale and outside pens is available at the back of the building. For farm visits, there are 2 portable chutes, one with an attached scale. Notable other equipment includes; a therapeutic laser, radiograph machine, CR developer, ReproSource portable ultrasound for large animals, Aloka 500 ultrasound, Abaxis HM5C & VS2, dental scanner, 3 Porta-Vet mobile unit boxes, and a crematory. ImproMed is the vet software of choice to ensure the practice runs smoothly. The sale will ideally include all of the assets, supplies and well-established clientele list..
This practice has consistently produced $950K+ in revenue over the past five years with a high of $1M+ in 2017. Compound annual growth rate or CAGR has been around 1.8% over the past five years. Net income is expected to be 6% to 10%, but the practice is operating as a sole-proprietor so the owner is not taking a salary which suggests the practice is trading slighlty below industry norms. Annual discretionary cash flow earnings, i.e. adjusted EBITDA, in a S-Corp setup could be as much as 15%+ of revenue (~150K+), which is sufficient to service any debt financing and still receive a decent remuneration package. The estimated value range from this practice is between $185K and $310K (excluding cash, receivables, inventory, liabilities and facilities). For illustration purposes, based on weighted averages of our analysis/method, as described in our valuation report, the estimate of value of the Company as of December 31, 2018 is around $230K.
MIxed Animal Vet Practice BVP411

Historical




2018

Base




2019

Forecast




2020

Forecast




2021

Forecast




2022

Forecast




2023

Revenue/Sales




% Increase

969,953




-4.8

974,888




0.5

994,386




2.0

1,014,274




2.0

1,034,559




2.0

1,055,251




2.0

Gross Profit




GP Margin (%)

426,541




44.0

448,778




46.0

454,502




45.7

463,915




45.7

474,101




45.8

483,583




45.8

Net Income (EBIT)




NI Margin (%)

58,463




6.0

82,002




8.4

94,983




9.6

99,656




9.8

103,781




10.0

107,337




10.2

Adjusted EBITDA*




EBITDA Margin (%)

107,136




11.0

131,888




13.5

146,107




14.7

152,042




15.0

157,455




15.2

162,325




15.4
* Adjusted EBITDA = EBIT plus Depreciation and Adjustments (excludes Owners compensation)