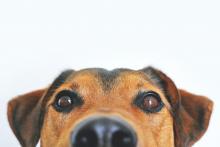 Mixed Animal Veterinary Practice ACI049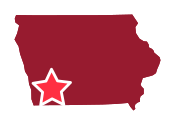 Southwest Iowa
The owner of this turnkey mixed animal practice (~50-50 large / small animal) is looking to retire after serving the needs of local farmers and pet owners in this Southwest Iowa area for over 24 years. To ensure a smooth transition at this 3-generation practice, the current owner is open to remaining at the practice part-time during transition. Services include a wide variety of preventative, diagnostic, surgical, and emergency services for all animals. Operating as an S-Corp, the owners are involved in the community with local 4-H and FFA groups, and have amassed ~2,850 total clients, 900+ being active (seen in the past year). Operating 5½ days per week, they offer 24/7 365 emergency services for both large and small animals. Currently there are 7 employees at the practice, 5 of which are full-time. Full-time employees consist of the owner-veterinarian, 2 associate veterinarians, 2 registered vet techs, and a receptionist. Part-time employees consist of a kennel assistant / custodian and a bookkeeper (owner's wife). Staff are well-trained with years of experience and all are expected to remain on after the sale besides the owner's wife.
As a practice that stresses quality over quantity, they believe their customers are better served by providing quality service at a realistic fee. Preventative services include; wellness exams for small animals, herd health & consultation for large animals, vaccinations, and dental care. Diagnostic offerings consist of; in-house lab, digital radiology, digital dental radiology, and ultrasound. Other services include boarding and grooming, behavioral / nutritional counseling, microchipping, and a selection of retail products. General companion animal surgery is offered, while large animal surgeries are done in the adjacent heated large animal suite capable of doing cattle caesarian-sections and other general surgeries. Their dedicated large animal haul-in facility includes; a Flying W hydraulic tilt chute with scales, indoor corrals, and calf warming chambers. Most of the cattle work is done at the clinic facility and includes calf processing, pregnancy diagnosis, bull breeding soundness examinations, hoof trimming, and freeze branding. In addition, farm and ambulatory services are offered using two portable chutes and a 2021 Chevy and 2008 Chevy trucks (both complete with Portavet boxes). These trucks may be included in the purchase of the practice.
Currently, they operate out of four areas: a 3,300 square foot veterinary clinic, a 2,160 square foot heated livestock building, a 2,016 square foot outside covered pen area, and outdoor companion animal kennels. All facilities are privately owned by the owner and rented to the practice and will ideally be sold with the practice however they could be leased, or transferred as a lease-to-purchase agreement. Upon entering the small animal clinic is a reception desk complete with two workstations operating on IntraVet software. This waiting area also has a retail section with Hills Science Diet products and a large built-in fridge for large animal vaccines. The employee conference room/doctor's office is complete with 3 workstations, conference table, and 43-inch Smart TV. Adjacent to the reception area are two exam rooms that include a computer workstation. Past the exam rooms is an indoor kennel area equipped with Shoreline cages, Mason stainless steel dog runs, and an elevated tub. Towards the back of the practice is a lab/pharmacy room, small animal isolation room and surgery that includes a heated stainless-steel surgery table, IV pump, a Midmark surgery monitor, isoflurane gas anesthesia, Midmark Progeny digital radiology, and a Midmark VetPro 1000 dental delivery system. Included in the lab/pharmacy area are: Abaxis Vetscan HM5, VS2 blood unit, Vetray digital radiology system with a Poskom generator, a Nikon E2000 microscope, and a fully stocked pharmacy. Additionally, there is grooming station with a Double K clipper system and beyond the clinic is an outdoor companion animal kennel. The cattle building, with easily accessible corrals and pens, is accessible to the main practice building by an enclosed walkway and includes a lab with i4 phase contrast semen microscope and testing probe. Additional large animal equipment includes a Lakeside portable chute with scale, a Stronghold portable chute, Exago ultrasound, equine Powerfloat and a bull ejaculator. The sale will ideally include all the assets, supplies and well-established clientele list.
This practice has consistently produced $650K+ in revenue over the past five years with a high of almost $800K in 2020 (despite Covid) achieving a compound annual growth rate or CAGR of 5.2% over the past six years. Cost of Goods Sold margins were historically ~40% but are improving, which is a little higher than industry norms (~37% for mixed animal). Net income / Operating profit is estimated to be under 10%. Annual discretionary cash flow earnings potentially available to a new owner ("Adjusted EBITDA") is estimated to be more than 25% of revenues ($200K+ per year), sufficient for a new owner to service debt and still receive a generous market-related remuneration package. The estimated value range from this practice is between $340K and $450K (excluding cash, receivables, liabilities and facilities). For illustration purposes, based on weighted averages of our analysis/method, as described in our valuation report, the estimate of value of the Company as of December 31, 2020 is around $400K (note: this is NOT RedTire's selling price just a guidance number).
Mixed Animal VC - ACI049

Historical




2020

Base




2021

Forecast




2022

Forecast




2023

Forecast




2024

Forecast




2025

Revenue/Sales




% Increase

796,398




15.9

812,326




2.0

828,572




2.0

845,144




2.0

862,047




2.0

879,288




2.0

Gross Profit




GP Margin %

498,041




62.5

493,954




60.8

504,857




60.9

514,937




60.9

528,443




61.3

545,088




62

Net Income (EBIT)




NI Margin %

9




0

76,586




9.4

79,694




9.6

83,549




9.9

84,034




9.7

98,217




11.2

Adjusted EDBITDA*




EBITDA Margin %

133,008




16.7

208,849




25.7

213,279




25.7

218,470




25.9

220,304




25.6

235,850




26.8
* Adjusted EBITDA = EBIT plus Depreciation and Adjustments (excludes Owners compensation)