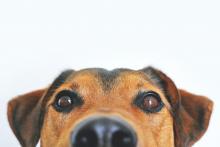 Mixed Animal Veterinary LLC WGV547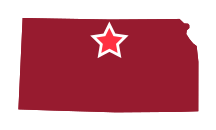 North Central Kansas
This mixed animal veterinary clinic in a central northwest Kansas town, has been offering both companion and large animal (mainly bovine) veterinary services to its community for the past 5 years. Currently now housed in a very attractive "brick and mortar" facility in a convenient location in the area. This sole proprietorship LLC represents an opportunity for an immediate outright sale as the owner moves from private ownership into a lucrative corporate world role. This mixed animal practice is split 50-50 large animal (mainly bovine and equine) and small animal (with the occasional exotic). They are a full service hospital that treats animals with a common sense attitude at reasonable prices which is evidenced by the positive feedback from their clients who often comment that they get an A+ service at reasonable prices. Most of their business is repeat business and new business via word-of-mouth is averaging one new client almost every day of the week. Their current location is conveniently located close to a college town (Manhattan), army base (Fort Riley) and the capital city (Topeka) so the sky is the limit on business that can be tapped. They compete with two other veterinarians in the town.
Services include a wide range of preventative, diagnostic, surgical and emergency. The excellence of care and service provided by this business over the years has led to a strong bond between the practice and its serviced communities as evidenced by a stable multi-generational active clientele of over 1,565 active clients and a staggering average of 20-30 new clients every month. This family owned business included the owner-veterinarian and his wife who manages all the day-to-day clinic operations and assists when needed. The broad range of services offered include preventative care such as wellness exams, vaccinations, spay and neutering, large animal reproductive evaluations, and dental care; diagnostic services such as radiology, lab diagnostics; general and minor orthopedic surgery; small animal boarding; and 24-hour emergency services including assisting the occasional bird and exotic animal. Though the practice operates a complete large animal veterinary haul-in facility, the veterinarians still go out for country calls. The office is open six days a week, with limited hours on Saturday.
This facility is a roughly 5,500 sq. ft. building designated for both small animal care and large animal handling. Inside the clinic building is a reception area / front office area, small animal examination room, small animal surgery/treatment room, lab and boarding area. Large animal handling facilities includes seven indoor pens, an alleyway, a chute, two outdoor small pens (40x40) and a 3 acre grassed area for additional livestock holding. The land, building and equipment are all owned by the owner except for a digital x-ray developer that is leased for 5 years with a 5 year warranty and a $1 buy back at the end of the lease. Ideally this facility including 6 acres of land will transfer with the sale of the business. All equipment associated with the practice (estimated to be more than $50,000 per the owner) will be included in the sale as will all fixtures and fittings and a well-established clientele list.
This business has grown at a strong pace the past five years as the owner moved from a small / mobile service to a brick and mortar practice with gross revenue growing at a staggering compound annual growth rate (CAGR) of 24% - obviously this is more to do with it being essentially a start-up business and sales will be expected to slow and reach a plateau. The practice generated a high of gross revenue in 2015 of ~$400K. 2016 numbers ae marginally down at $372K due to owners impending move out of private practice. Potential for additional growth of this practice lies primarily in offering advanced services that require additional training for the vet and additional equipment as well as adding staff to maintain a well-established practice. Net profit is estimated to be between 9% and 12% based on converting the sole proprietor practice to an S-Corp. Annual discretionary cash flow earning, i.e. adjusted EBITDA, is estimated to be more than 30% of revenue at $120K+, which is ideal to help service most debt financing and still receive a generous remuneration package. The estimated value range of this practice from operations is between $145K and $220K (excluding cash, receivables, liabilities and facilities). For "illustration purposes", based on weighted averages of our analysis/method, as described in the valuation report, the estimate of value of the Company as of December 31, 2016 is around $180K (for only the business aspect) .
Mixed Animal Vet LLC WGV547

Historical




2016

Base




2017

Forecast




2018

Forecast




2019

Forecast




2020

Forecast




2021

Revenue/Sales




% Increase

371,382




-7.0

382,523




3.0

393,043




2.8

402,869




2.5

411,933




2.3

420,172




2.0

Gross Profit




GP Margin (%)

220,642




59.4

212,034




55.4

219,830




55.9

227,340




56.4

234,515




56.9

241,306




57.4

Net Income (EBIT)




NI Margin (%)

45,056




12.1

33,363




8.7

37,229




9.5

41,181




10.2

45,197




11.0

49,252




11.7

Adjusted EBITDA*




EBITDA Margin (%)

127,283




34.3

118,477




31.0

125,316




31.9

132,331




32.8

139,501




33.9

146,806




34.9
* Adjusted EBITDA = EBIT plus Depreciation and Adjustments (excludes Owners compensation)