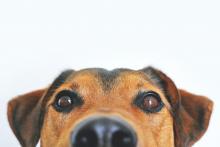 Mixed Animal Veterinary Hospital KON026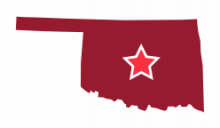 Central Oklahoma
This mixed animal Oklahoma veterinary hospital has serviced the animal care needs of its clients for over 20 years. Conveniently located on the outskirts of two major metropolitan areas, this professional corporation S-Corp is owned and managed by a partnership of two owner-veterinarians. They depend on word of mouth to grow their active client base of 2,600 by 25 new clients every month. The partners have built up an esteemed reputation as evidenced by its extremely favorable online reviews. The owners plan to assist a buyer by reducing hours to part-time work and offering guidance to facilitate a successful ownership transition but are open to an outright sale to the right candidate. This full-service practice offers a broad range of veterinary services that include preventative, diagnostic, medical and surgical care. Besides the two owner-veterinarians, seven full-time and four part-time employees provide the excellence of care responsible for the practice's 100% client retention. The full-time employees include: an associate veterinarian, a vet tech, and five vet assistants. A bookkeeper and three vet assistants make up the part-time employees and the practice contracts out to a groomer and IT technician. The office is open six days a week, with limited hours on Friday and Saturday.
This mixed animal practice is 85% companion animals and 15% large animals (equine, bovine, goats, etc.) with some exotic mammals, rabbits, llamas and pocket pets. As the owners near retirement they have been reducing their large animal client base, especially equine and bovine, suggesting growth prospects for a new owner. Clients can expect a wide range of services available for their animals at this practice including preventative services such as wellness exams, vaccinations, spaying, neutering, microchipping, dental checkups and herd health care. Diagnostic testing services offered include radiology, heartworm, fecals, urinalysis, feline FIV/leukemia, parvovirus and giardia tests, fungal culture, thyroid, general chemistries and complete blood counts. Medical care provided includes laser therapy, geriatric care, pregnancy checks and prescription medication. The practice offers surgical services such as tumor removal, orthopedic surgery, wound care, large animal castrations and dehorning. Grooming and boarding services are also offered.
The real-estate is owned by both doctors via a partnership agreement and includes a ~1,500 square-foot clinic / hospital and attached ~500 square-foot large animal roofed facility. It is nestled in an almost-seven acre plot of land (five acres are undeveloped but may be included in the transaction). The partnership leases to the professional corporation, and will continue to offer the facilities via a lease, a lease-purchase or as an outright purchase. Enclosed within the 24-year-old clinic is a waiting area, reception/business office, two exam rooms, pharmacy/lab, treatment/surgery room, and limited boarding Shoreline kennels. The large animal facility attached to the back of the office includes a livestock drop-off area, a loading and unloading area, corral, a hydraulic cattle chute, and a horse stock. Key equipment includes a MLS therapeutic laser, Pureline M6000 anesthesia machine and Oxygen Concentrator, Rad57 Masimo Rainbow Oximeter, Dentalaire Prestige dental station, Universal Unimatic 325 Radiograph machine with digital x-ray software (ICR 3600), Tuttnauer autoclave, Nikkon Eclipse Microscope, Abaxis VetScan VS2 chemistry analyzer, VetScan VS pro and VetScan HM5. The office utilizes Avimark practice management software with five computer stations and three printers, including a Dymo Label 450 Turbo. Notable large-animal equipment includes an electro-ejaculator, stomach tubes, dehorners, hoof trimmers/files, calf puller with chains and two emasculators. The only equipment not currently owned by the business is a leased Abaxis HM5 CBC machine. Ideally the sale will include all of the business' assets, supplies and client lists.
This business has grown at a constant pace over the past five years, with gross revenue growing at a compound annual growth rate (CAGR) of around 4%. In 2016, the practice generated $1.1M+ in gross revenue. Profit margins have historically been between 14% - 17%, above the industry average, with a 2016 net income of $190K+. Annual discretionary cash flow earning, i.e. adjusted EBITDA, is estimated to be 26%+ of revenue at ~$300K+ which is ideal to help service any debt financing and still receive a generous remuneration package for a new owner. The estimated value range of this practice from operations is between $580K and $750K (excluding cash, receivables, inventory, liabilities, and real estate). For illustration purposes, based on weighted averages of our analysis/method, as described in the valuation report, the estimate of value of the Company as of December 31, 2016 is around $690K.
Mixed Veterinary Hospital KON026

Historical




2016

Base




2017

Forecast




2018

Forecast




2019

Forecast




2020

Forecast




2021

Revenue/Sales




% Increase

1,106,658




1.6

1,134,324




2.5

1,162,683




2.5

1,191,750




2.5

1,221,543




2.5

1,252,082




2.5

Gross Profit




GP Margin (%)

767,155




69.3

765,316




67.5

784,449




67.5

804,061




67.5

824,162




67.5

844,766




67.5

Net Income (EBIT)




NI Margin (%)

198,664




18.0

166,334




14.7

176,306




15.2

186,673




15.7

197,447




16.2

208,644




16.7

Adjusted EBITDA*




EBITDA Margin (%)

323,457




29.2

292,375




25.8

303,608




26.1

315,247




26.5

327,307




26.8

339,803




27.1
* Adjusted EBITDA = EBIT plus Depreciation and Adjustments (excludes Owners compensation)