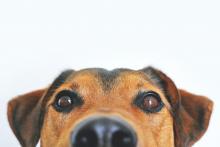 Mixed Animal Veterinary Clinic MOV548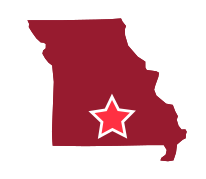 South Central Missouri
This mixed animal S-Corp practice operates two full service animal clinics out of two south central Missouri locations within 10 miles of each other. It has been servicing the large and small animal needs of its client base since the owner-veterinarian started the practice 45 years ago. Since then, the clinic has grown to be well respected in its community and by its clients, per the owner. Word of mouth has helped the owner add 32 new clients per month to the 2,200 clients the clinic sees annually across its two locations. The owner is wanting to slow down and phase out of the practice over the next several years. The practice offers a broad range of veterinary services for both his large and small animal clients. Besides the owner-veterinarian and associate veterinarian, the practice employs 8 other full-time employees to support the practice. Being a small practice, most employees have multiple duties. Both clinics are open six days a week, with limited hours on Saturday.
The owner feels that their competitive advantage comes from the high quality of medicine and services they provide for their patients and clients. While the gross sales for the clinic is 52% small animal and 48% large animal, the services are split 65% small and 35% large. The large animal services mostly involve setting up, monitoring and servicing health programs for their regular clients in their various enterprises. The practice carries a full line of recommend products and provides emergency services for large animal clients. They provide a wide array of services for our small animal clients including preventative exams and immunizations, routine and advanced surgeries including orthopedic, boarding, grooming, and diagnostics. They carry a full line of OTC and prescription products for small animal patients. The clinic's diagnostic capabilities are used for both large and small cases and include in house x-ray and blood analyzing equipment.
The real estate is owned by the S-Corp and was last appraised at $161K in 2007; since then, the owner has spent $200K+ remodeling both clinics and upgrading equipment. The main location includes ~3,000 square foot clinic, ~1,200 square foot garage/storage building, and a corral system and chute. This clinic features a reception area, two exam rooms, a surgery room, a laboratory/pharmacy, multiple boarding rooms, isolation room, a product storage area, a utility room, a grooming area, a doctor's office and a back office. Equipment in the main office includes an IDEXX in-house lab, Universal super 325 x-ray machine with LX125 Collimator and an AGFA CR digital processor, cryosurgery unit, Shor-Line surgery table, Supera Pureline anesthesia equipment, Nidek Nuvo Lite oxygen concentrator, electrosurgical unit, dental scalar and polisher, and a therapeutic laser. The satellite location contains a ~2400 square foot clinic and a corral system and chute. Inside there is a reception area with a retail area for product sales, an exam room, a second exam room with wet table, surgery room, groom room with cages, boarding facility, isolation room, a doctor's office and a back office. Notable satellite office equipment includes an IDEXX Vet Test analyzer and Abaxis CBC, Shor-Line surgery table, x-ray with automatic processor, Supera Pureline anesthesia equipment, Nidek Nuvo Lite oxygen concentrator, electrosurgical unit, dental scalar and polisher, and a therapeutic laser. Two fully equipped practice vehicles with vet bodies are available if desired. The clinics use Avimark software and contain 11 computer stations and 5 printers between the two practices. The sale will include all of the business' assets, supplies, and client lists.
This practice has consistently produced $1M+ in revenue annually over the last five years with a compound annual growth rate (CAGR) of around 2%. In 2018 the practice generated $1.01M+ in gross sales but is projected by the owner to have a 14% increase in gross sales in 2019 numbers. Per the owner, veterinary services have accounted for 58% of revenue and product sales have averaged 42% of sales. Estimated gross profit margin of 59%+ for 2019 and beyond are projected and Net Profits (at the bottom line) are estimated to be between 7% and 10%. Annual discretionary cash flow earnings, i.e. adjusted EBITDA, is estimated to be 20%+ of revenue at ~$220K+ which is ideal to help service any debt financing and still receive a generous remuneration package for a new owner. The estimated value range of this practice from operations is between $470K and $670K (excluding cash, receivables, inventory, liabilities and facilities). For illustration purposes, based on weighted averages of our analysis/method, as described in the valuation report, the estimate of value of the Company as of December 31, 2018 is around $590K.
Mixed Veterinary Hospital MOV548

Historical




2018

Base




2019

Forecast




2020

Forecast




2021

Forecast




2022

Forecast




2023

Revenue/Sales




% Increase

1,012,240




-8.2

1,153,860




14.0

1,176,937




2.0

1,200,476




2.0

1,224,486




2.0

1,248,975




2.0

Gross Profit




GP Margin (%)

573,071




56.6

667,304




57.8

685,957




58.3

718,444




59.8

738,480




60.3

762,838




61.1

Net Income (EBIT)




NI Margin (%)

26,506




2.6

107,007




9.3

83,183




7.1

99,613




8.3

109,972




9.0

131,728




10.5

Adjusted EBITDA*




EBITDA Margin (%)

210,444




20.8

286,305




24.8

266,067




22.6

286,155




23.8

300,245




24.5

325,807




26.1
* Adjusted EBITDA = EBIT plus Depreciation and Adjustments (excludes Owners compensation)