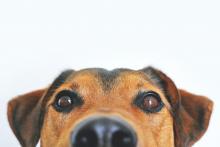 Mixed Animal Veterinary Clinic JCW101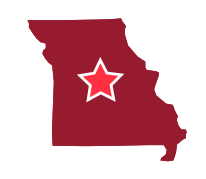 Central Missouri
This predominantly small animal veterinary practice has built a strong local presence by providing superior care their clients over the last 36 years. The current owner has been actively involved in community events since the 1980's and offers a variety of animal care services within this central Missouri region. The practice is well respected in the local community and has been voted, "best vet" in the region by local magazines and newspapers for the last six years. Currently, this S-corp registered business operates six days a week. Leveraging its strong local reputation, most new clients originate via word-of-mouth, leading to 6-10 new client visits per month. Most active clients, over years of positive interactions, have developed a strong relationship with the current owner and often recommend this practice to their second generation family members. Seeking to maintain their strong local presence, the current owner is a motivated seller that is interested in transitioning the business within the next six months to a year. Besides the owner, they employ 4 full-time (2 veterinarians) and 4 part-time employees. Current staff offers multi-year experience and are considered to be well trained and are likely to remain on after the sale.
This practice remains committed to their clients and their furry four-legged companions and will often make house calls on a limited basis in order to deliver the highest quality services possible. Considered a full service practice, the owner offers preventative services including vaccinations, heartworm screening, flea/tick medication, deworming, blood screening, anal gland expression, nail trimming and parasite testing. The practice also offers orthopedic surgical services, mobile cattle practice services, dog inseminations and soft tissue surgeries. Other care specialties include grooming, HomeAgain microchip implants, ear crops, boarding, euthanasia (even home procedures for select clients) and dentistry. The current listing also generates additional income from the sale of small animal pharmaceuticals, pet food and IDEXX reference lab services. Having built a client base with a rigorous work ethic, the current listing has serviced 13,755 patients (a portion of whom are considered active and regular) with small animals and bovine (cow/calf) accounting for approximately 90% and 10% of current clients respectively. The current practice does not actively market itself, creating a potential growth opportunity for a new owner to ramp-up current marketing efforts possibly enabling a greater regional presence.
The current 2,100+ square foot, earth contact facility contains: a reception area, retail/waiting room, storage room, grooming station, general lab area, two exam rooms, one surgical room, one x-ray room, boarding/kennel facility, laundry room and an executive office. The real estate and facility are owned by business and ideally these assets would transfer with the business through a purchase, lease-to-purchase or lease arrangement. Maintaining a well-kept modern facility, their RCA phone system and Avimark veterinary practice management software is fully integrated with all diagnostic equipment and they have advanced client communication capabilities. Diagnostic equipment includes: a Summit x-ray, Son-mate dental machine, microscope, IDEXX reference lab, plate reader, and multiple pippetters. Other notable equipment includes: PortaVet Box, Priefert mobile cattle chute, kennel system, three cage dryers, vaccine cooler, dental cart, Pelton Crane autoclave, washer/dryer and a refrigerator/freezer. Surgical equipment includes a MidMark anesthesia machine, a pulse oximeter, a VSSL stainless steel surgery table, multiple surgery packs and a stainless steel instrument tray. The sale would include all of the assets, owned equipment, supplies and well-established client list.
This business has grown at a constant pace over the past five years, with gross revenue growing at a compound annual growth rate (CAGR) of over 7%. In 2016, the practice generated $1M+ in gross revenue and is on track for continued growth in 2017. Net income has historically been over 20% of revenue ($289K or 26% in 2016). Annual discretionary cash flow earning, i.e. adjusted EBITDA, is estimated to be 32%+ of revenue at ~$330K which is ideal to help service any debt financing and still receive a generous remuneration package for a new owner. The estimated value range of this practice from operations is between $660K and $890K (excluding cash, receivables, inventory, liabilities and facilities). For illustration purposes, based on weighted averages of our analysis/method, as described in the valuation report, the estimate of value of the Company as of December 31, 2016 is around $760K .
Veterinary JCW101

Historical




2016

Base




2017

Forecast




2018

Forecast




2019

Forecast




2020

Forecast




2021

Revenue/Sales




% Increase

1,095,633




7.9

1,117,546




2.0

1,139,897




2.0

1,162,695




2.0

1,185,948




2.0

1,209,667




2.0

Gross Profit




GP Margin (%)

777,143




70.9

782,282




70.0

797,928




70.0

813,886




70.0

830,164




70.0

846,767




70.0

Net Income (EBIT)




NI Margin (%)

298,138




27.2

234,041




20.9

248,140




21.8

256,611




22.1

268,836




22.7

274,212




22.7

Adjusted EBITDA*




EBITDA Margin (%)

395,389




36.1

332,264




29.7

347,345




30.5

356,808




30.7

370,035




31.2

376,424




31.1
* Adjusted EBITDA = EBIT plus Depreciation and Adjustments (excludes Owners compensation)