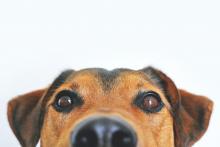 Mixed Animal Veterinary Clinic CP661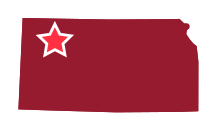 Northwest Kansas
This mixed animal veterinary clinic in northwest Kansas has enjoyed being the sole provider of veterinary services in its community for almost 50 years. Currently under its second owner at this location, this sole proprietorship represents an opportunity for an outright sale or gradual transition. This mixed animal practice is split 50-50 large animal (mainly bovine and equine) and small animal. All business segments are currently on offer; though equine facilities won't be for sale until a few years after the ownership transition. As per the RedTire strategy, the owner is willing to remain in the business in some capacity to provide guidance and facilitate a successful transition before retiring. Services include a wide range of preventative, diagnostic, surgical and emergency. The excellence of care and service provided by this business over the years has led to a strong bond between the practice and its serviced communities as evidenced by a stable multi-generational active clientele of over 2,000 with 25 new clients added every year. In addition to the owner-veterinarian, there are three full-time and four part-time employees, all of whom will remain on after a transition or sale. The full-time staff comprises of a veterinarian, veterinary technician, and receptionist/veterinary assistant and the part-time staff consists of an administrative assistant, medical assistant, and two kennel/janitorial personnel.
The broad range of services offered include preventative care such as wellness exams, vaccinations, spay and neutering, large animal reproductive evaluations, and dental care; diagnostic services such as radiology, lab diagnostics; general and minor orthopedic surgery; small animal boarding; and 24-hour emergency services including assisting the occasional bird and exotic animal. Though the practice operates a complete large animal veterinary haul-in facility, the veterinarians still go out for country calls. The office is open six days a week, with limited hours on Saturday. Clients also have the option to purchase veterinary diet and pet food and pharmaceutical products.
This practice owns three facilities including a 2,400 sq. ft. main clinic building designated mostly for small animal care. Inside the main clinic building is a reception area, front office area, small animal examination room, small animal surgery room, lab and boarding area, kennel area, and a storage / large animal area. An additional 1,440 sq. ft. facility is used for large animal work. This facility includes four stalls and three pipe corrals. Lastly, there is a 1,728 sq. ft. horse barn, which is not included in the sale (at this time) and includes four stalls with built-in waterers and corner feeders, tack room, wash rack area, and hay storage area. The main clinic building and large animal facility are available for sale or lease-purchase agreement. The horse barn will remain with the current owner, though a new owner may be able to use the horse barn to perform equine services. Notable equipment owned by the business includes; a Son-Mate dental descaler and polisher, Adams micro hematocrit and safety head centrifuges, two Nikon microscopes, Shoreline kennels, free-standing lift table with scale, Silencer Hydraulic cattle chute, Profexray x-ray machine, Siremaster and Standard Precision electro-ejaculators, cryosurgery unit, 1997 Ford F150 XLT Super Cab with bumper hitch, two portable WW chutes with palpation cages. All equipment associated with the small animal and bovine practices will be included in the sale as will all fixtures and fittings and a well-established clientele list.
This business has grown at a strong pace the past five years, with gross revenue growing at a compound annual growth rate (CAGR) of 5%. The practice consistently generates gross revenue over $600K and recorded gross revenue over $715k in 2015, a mark which it is on track to repeat in 2016. Potential for additional growth of this practice lies primarily in offering advanced services that require additional training for the vet and additional equipment. Net income is estimated at over 12% of revenue ($87K). Annual discretionary cash flow earning, i.e. adjusted EBITDA, is estimated to be more than 24% of revenue at $177K+, which is ideal to help service some debt financing and still receive a generous remuneration package. The estimated value range of this practice from operations is between $320K and $450K (excluding cash, receivables, inventory, liabilities and facilities). For illustration purposes, based on weighted averages of our analysis/method, as described in the valuation report, the estimate of value of the Company as of December 31, 2015 is around $370K.
Mixed Veterinary Clinic CP661

Historical




2015

Base




2016

Forecast




2017

Forecast




2018

Forecast




2019

Forecast




2020

Revenue/Sales




% Increase

715,330




5.5

729,637




2.0

744,229




2.0

759,114




2.0

774,296




2.0

789,782




2.0

Gross Profit




GP Margin (%)

437,113




61.1

445,382




61.0

454,289




61.0

463,375




61.0

472,643




61.0

482,095




61.0

Net Income (EBIT)




NI Margin (%)

97,567




13.6

93,955




12.9

97,694




13.1

101,546




13.4

105,513




13.6

109,598




13.9

Adjusted EBITDA*




EBITDA Margin (%)

177,435




24.8

175,420




24.0

180,789




24.3

186,302




24.5

191,964




24.8

197,778




25.0
* Adjusted EBITDA = EBIT plus Depreciation and Adjustments (excludes Owners compensation)