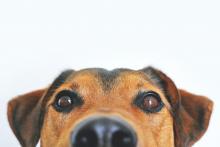 Mixed Animal Practice – PLD858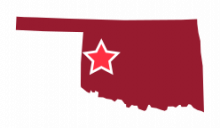 West Central Oklahoma
Established five decades ago (1972), but under current ownership since 1990, this mixed animal veterinary practice is dedicated to science-based, compassionate care and high-quality service. Both owner veterinarians are nearing retirement and seeking an outright sale, partner buy-in, or mentored transition within 3 years. Operating 5 days per week (M-F), veterinary services include; traditional wellness exams and procedures for small, bovine and equine animals plus diagnostic, reproductive and surgery services among others. Serving a 70-mile radius of Western Oklahoma and parts of the Northern Texas panhandle, they are the only veterinary provider in the county enabling them to add 20 new clients per month to an active clientele base of ~2,100 (seen within 24 months). The veterinary and professional assistant team consist of 6 young enthusiastic professionals who help the 2 experienced owner veterinarians and includes; a newly hired full-time veterinarian; 2 registered veterinary technicians (1 part-time); 2 full-time large animal assistants; a practice/data manager and a full-time receptionist. All team members are expected to stay on after a transition.
A comprehensive range of mixed animal veterinary services are provided to food animals (predominately bovine) which make up 60% of revenues, canine 30%, feline 5%, and equine 5%. In-house diagnostics offer hematology, serology, dermatology, fecal testing, and serological pregnancy determination. Unique to the practice are its reproductive services, which consist of equine and bovine artificial insemination, bovine embryo transfer, ultrasonography and palpation, bovine breeding soundness evaluations and bull/heifer development. Surgical services include equine and bovine podiatry, wound management, C-section, and GI surgical emergencies, with dental care for large and small animals making up a small percentage of revenue as well. The clinic also offers hospitalization and boarding.
Situated in a safe and healthy rural community, the S-Corp owns 8.77 acres of land featuring steel perimeter fencing, up-to-date equipment, and a modern facility designed for low-stress cattle handling. Ideally the facilities will sell with the practice as will all assets, supplies, and client lists, but the owners are open to leasing. Highway frontage with asphalt parking allows easy access to both large and small animal services and leads directly to the ~2,700 sq. ft. hospital shared between small animal (40% space) and equestrian/large animal. A reception area leads onto a companion animal exam room, a doctor's office, laboratory, and surgery suite. Contained within the shared in-house lab is a full IDEXX suite including; an ImageVue CR20 for computerized radiology, a Catalyst DX Chemistry Analyzer, a LaserCyte DX Hematology Analyzer, and a VetLab Station, as well as; 2 microscopes, 3 centrifuges and a Midmark M11D Autoclave. Small animal and equine dental services utilize a Dentalaire Prestige Dental Station and a SwissVet Power Float. Adjacent to the prep area and surgery, for easy access, are covered outdoor runs with climate-controlled kennels. A pharmacy storage passageway separates the small animal and large animal isolation ward from the primary facility. In the center for large animals, there is a separate equine exam and surgery room and a food animal exam area featuring hydraulic chutes designed for instant change from smaller livestock to large. Obstetrics and surgical restraint areas are adjacent to the hydraulic tilt chute which includes LBS scales.
Beyond the hospital building are two out-buildings housing maternity and neonatal care, hay and grain storage, shaded corrals for AI & ET work and equine isolation for contagious disease. Additional equipment included; Edan DUS60 ultrasound for both small and large animal, 2 portable ultrasounds (Easi-Scan: Go Curve is hands free), a dissecting microscope for embryo search and grading, complete system of bovine ET freezing/transfer equipment, and 2 bovine ejaculators. The practice utilizes IDEXX Cornerstone veterinary software and QuickBooks. Having recently received rural practice enhancement USDA/NIFA grant funds, the facility will expand facilities and services to improve growth and sales in the near future.
This practice has achieved steady revenues over the past five years, currently slightly down ~$1.25M (due to Covid) from a peak in 2014 of ~$1.4M. Cost of goods sold are estimated and projected to be ~38% of sales, translating to gross margins of ~62%. Operating profit margins are below 10% but annual discretionary cash flow earnings / "Adjusted EBITDA" are comparable to industry of upto ~20% of revenues (±$220K), sufficient for new owner(s) to service any debt and still receive a generous remuneration package. The estimated value range from this practice is between $530K and $700K (excluding cash, receivables, inventory, liabilities, and facilities). For illustration purposes, based on weighted averages of our analysis/method, as described in our valuation report, the estimate of value of the Company as of December 31, 2020 is ~$610K. (Note: this is only for guidance it is not RedTire's suggested price point)
Mixed Animal Vet Hospital - PLD858

Historical




2020

Base




2021

Forecast




2022

Forecast




2023

Forecast




2024

Forecast




2025

Revenue/Sales




% Increase

1,264,463




4.0

1,289,752




2.0

1,315,547




2.0

1,341,858




2.0

1,368,695




2.0

1,396,069




2.0

Gross Profit




GP Margin (%)

772,801




61.1

789,161




61.2

810,747




61.6

826,600




61.6

853,838




62.4

875,334




62.7

Net Income (EBIT)




NI Margin (%)

38,889




3.1

63,319




4.9

78,271




5.9

88,772




6.6

101,538




7.4

102,173




7.3

Adjusted EBITDA*




EBITDA Margin (%)

215,083




17.0

241,275




18.7

258,007




19.6

270,305




20.1

284,886




20.8

287,355




20.6
* Adjusted EBITDA = EBIT plus Depreciation and Adjustments (excludes Owners compensation)