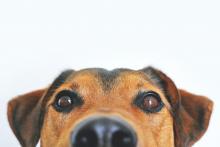 Mixed Animal Practice OC473
Central Kansas
This two-doctor practice in Central Kansas has been operating for almost 60 years. They are a mixed animal practice, 40% large animal (mainly cow/calf), and 60% companion animal. They built relationships with their customers that go beyond their beloved animals, and are the only veterinary practice within 12 miles. A husband and wife team, the head veterinarian and the cross-trained veterinary assistant/receptionist, respectively, run the practice. They also employ one full-time associate veterinarian and a PT veterinary technician. The practice currently operates as a sole proprietorship and the current owners are looking to retire after a lifetime in the business, looking to sell their legacy to the right buyer. The current associate and veterinary technician are expected to stay on after the sale and will help ensure a smooth transition and continued success of this practice.
Their primary business comes by way of preventative care services for both small and large animals, including wellness exams, vaccination, spay and neutering, dental care, and obstetrics/reproductive exams. They also offer diagnostic and surgical procedures, pet boarding and grooming, herd work, and the sales of large animal vaccines and medicine, and companion animal food and supplies. They offer bovine work both on the premises and off-site with a mobile truck unit equipped with a veterinary box. By using a hydraulic chute, they are also able to lay cattle on their sides and perform foot examinations, minor surgery and other extensive work.
The practice sits on an expansive lot off the main highway that leads into the town. With a large circle drive, the practice is very accommodating to the large trucks required by their large animal clients. Their main veterinary clinic (approx. 3,000 sq. ft.) is predominately used for small animal exams and procedures. They also have a large outdoor free-standing facility (approx. 2,000 sq. ft.), with a hydraulic cattle chute, manual calf cradle and large pens. Inside the clinic, there is an exam room, boarding and grooming room, surgical room, and a reception area with a storefront that offers nutritional and preventative products for their companion animal customers. Notable assets also included in the sale include, inventory, a 2016 Ford F-150 XL Pick-Up Truck with a vetbox, a microscope and ultrasonic scaler, and surgical/anesthesia equipment. All of the above equipment, the fixtures and fittings as well as a well-established client list will also be included in the sale.
The practice has seen revenue growth in recent years and has a compounded annual growth rate (CAGR) of 1.62%. The current operation could improve with a younger owner who is physically more able to handle the demands of the 60% large animal component of the mixed animal practice. No single customer accounts for a significant amount of sales, and the practice is only one of 3 in a 28 miles radius. Sales have consistently be around $300k with sales reaching $330k in 2016. The normalized operating profit / net income is estimated between 10% and 15%, ±$44K in 2016. Annual discretionary cash flow earnings available to a new owner (Adjusted EBITDA) is estimated to be ±30% of revenues or around $100K+ which is sufficient to service some debt financing and still receive a decent remuneration package. The estimated value range from this practice is between $100K and $180K (excluding cash, receivables, liabilities and facilities). For illustration purposes, based on weighted averages of our analysis/method, as described in our valuation report, the estimate of value of the company as of December 31, 2015 is around $135K.
Mixed Animal OC473

Historical




2016

Base




2017

Forecast




2018

Forecast




2019

Forecast




2020

Forecast




2021

Revenue/Sales




% Increase

329,130




4.8

335,713




2.0

342,427




2.0

349,275




2.0

356,261




2.0

363,386




2.0

Gross Profit




GP Margin (%)

190,439




57.9

191,729




57.1

198,132




57.9

204,714




58.6

211,481




59.4

218,436




60.1

Net Income (EBIT)




NI Margin (%)

37,664




11.4

37,195




11.1

42,219




12.3

47,429




13.6

52,831




14.8

58,430




16.1

Adjusted EBITDA*




EBITDA Margin (%)

99,898




30.4

100,673




30.0

106,967




31.2

113,472




32.5

120,195




33.7

127,141




35.0
* Adjusted EBITDA = EBIT plus Depreciation and Adjustments (excludes Owners compensation)