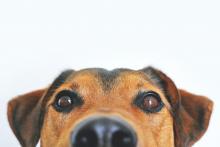 Mixed Animal Practice HK601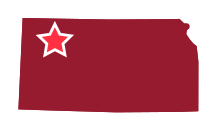 Northwest Kansas
This "turnkey" multi-doctor Northwestern Kansas mixed-animal S-Corp veterinary practice has been in business for over 20 years, and continues to see healthy growth. They provide an unwavering commitment to their customers and their animal friends, as seen by the 5 star reviews on their Facebook page. The practice is split 40% general bovine (cow) herd health, and 60% companion animal (dog/cat) general surgery and pet health. They perform a range of services including preventative, dental, medical and surgical, diagnostic, ancillary and boarding/grooming. The practice has a tremendous client list of more than 6,000 active/total clients, and sees about 30 new clients per month, with no client accounting for more than 3% of sales. They currently employee 3 full-time employees, a veterinarian, a veterinary assistant, and an office manager. They also employee one part-time veterinarian, and 10 part-time kennel helpers. The owner is seeking a partner or junior partner buy-in, but is open to an outright sale to an ideal candidate. The owner is willing to stay on in some capacity to ensure the continued success of the business, and superb service to the community. All members of the staff are thoroughly trained and are expected to stay on during the transition.
The practice offers a variety of services to companion animals, food animals, and equine. In regards to preventative care they offer wellness exams, vaccinations, spay and neutering, dental care, and obstetrics/reproductive exams. Medical care includes dispensing, laser therapy and diagnostic services like; radiology/ultrasound, x-rays, and lab work. This practice has the ability to perform complete blood count, fecal flotations, urinary analysis, cytology, heartworm testing, glucose testing, FIV/Leukemia testing and paracentesis analysis – all in-house. Surgery services include; anesthesia, soft-tissue and orthopedic procedures. The ancillary services include; boarding/grooming; HomeAgain microchipping, and a selection of over-the-counter products including Hill's Science Diet food, treats, and dental care products.
The facilities are owned by the practice on a 1.4-acre lot and includes a single unit, 6,000 square foot building that houses both small and large animal facilities under one roof. The building is within city limits and is commercially zoned. The owner currently leases the building to themselves through a separate LLC and would be willing to continue to lease to a new owner, but is also open to the sale of the facilities with the practice. The building includes a spacious waiting room and reception area, exam rooms, a radiology room, large prep room with 2 bays, surgery room with anesthesia equipment, laboratory with blood analysis equipment, and pharmacy for all animal species. The facility also houses a bovine barn with a hydraulic chute and corralling areas both indoor and out, cat condos, and other boarding areas with Shor-Line stainless steel kennels. The boarding areas can accommodate over 100 animals, and are comprised of both individual cages and group boarding (for a family of pets), as well as a large outdoor exercise area and dog runs / kennels. The sale would also include other notable assets and equipment including; a 2013 Toyota Tacoma equipped with a mobile unit/veterinary box, an Idexx Catalyst Dx and an Idexx Laser Cyte Dx (for chemistry, electrolyte, immunoassay, and complete blood count), a Ritter M11 Ultraclave Automatic Sterilizer, centrifuge, 2 Nikon microscopes, x-ray equipment, scale for both companion and bovine, washer/dryers, 2-door refrigerators, and computer and telephone systems. All of the above equipment, the fixtures and fittings as well as a well-established client list will also be included in the sale.
Gross revenues have consistently been above $620K, reaching $783K in 2016 and have been growing since 2011 at a Compounded Annual Growth Rate (6 yr CAGR) of 5.71%. The practice has remained cash flow positive on an annual basis with potential growth coming from adding a full-time vet to handle overflow. Operating profit / net income is between 6% and 10%, ± $50K in 2016. Annual discretionary cash flow earnings available to a new owner (Adjusted EBITDA) is estimated to be 28%+ of revenues or around $180K+ which is sufficient to service some debt financing and still receive a decent remuneration package. The estimated value range from this practice is between $435K and $560K (excluding cash, receivables, liabilities and facilities). For illustration purposes, based on weighted averages of our analysis/method, as described in our valuation report, the estimate of value of the Company as of December 31, 2016 is around $510K.
Mixed Animal Hospital HK601

Historical




2016

Base




2017

Forecast




2018

Forecast




2019

Forecast




2020

Forecast




2021

Revenue/Sales




% Increase

783,858




8.5

803,455




2.5

823,541




2.5

844,130




2.5

865,233




2.5

886,864




2.5

Gross Profit




GP Margin (%)

498,630




63.6

512,269




63.8

525,076




63.8

538,203




63.8

551,658




63.8

565,449




63.8

Net Income (EBIT)




NI Margin (%)

53,713




6.9

66,942




8.3

72,733




8.8

80,236




9.5

88,731




10.3

97,601




11.0

Adjusted EBITDA*




EBITDA Margin (%)

216,427




27.6

221,343




27.5

228,738




27.8

237,861




28.2

247,992




28.7

258,515




29.1
* Adjusted EBITDA = EBIT plus Depreciation and Adjustments (excludes Owners compensation)