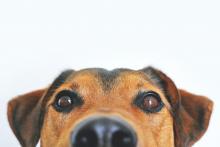 Mixed Animal Practice FGA701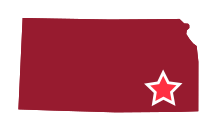 Southeast Kansas
This veterinary practice represents a great opportunity to own an established business that continues to grow in revenue. Located in Southeast Kansas, this mixed animal practice has been servicing the needs of the livestock and companion animal community for over 30 years. Dedicated to their customers 24/7, they work out of the largest facility in the area to service needs ranging from cow-calf operations, semen & pregnancy testing, to x-rays and blood/chemistry work for companion animals. The facility has been built for livestock haul-ins and sits on three acres with trailer access allowing them to easily handle cattle safely. They have established an extensive and loyal client list of over 2000 active clients via word-of-mouth and referrals, and conservatively see 10-12 new customers a month. The hours of operation for the practice are from 8-5 Monday through Friday and 8-12 on Saturday. They are situated in a convenient location close to the city they serve, and customers drive as far as 3 hours for this practices' expertise. The owner is looking for an outright sale, but will remain on in some capacity to ensure a seamless transition and continued success of the business. Besides the owner, they currently employee an additional full-time veterinarian, 2 part-time veterinary technicians, 3 cross-trained part-time receptionists / assistants, and part-time kennel help. These employees have been thoroughly trained and are likely to remain on following the sale.
This practice offers an extensive list of services. This includes preventative care: wellness exams, vaccinations, spay and neutering, reproductive evaluations, dental care as well as diagnostic services: radiology, lab diagnostics, and general and minor orthopedic surgery. To companion animals, they offer all routine services as well as x-rays, blood analysis, and blood chemistry work. In regards to their large animal business, which accounts for 65% of revenue, they have an expertise in semen and pregnancy testing. Using their state-of-the-art large animal facilities, they are able to service 90% of clients via haul-ins. By using a hydraulic chute, they are also able to lay cattle on their sides and perform foot examinations and other extensive work. Equine services currently only account for 5% of revenues but if desired could be expanded.
The practice is situated just a ¼ mile outside of town and sits on an expansive lot of 3 well-kept acres. They have a 3,000 square foot hospital space including 1,650 small animal and 1,400 large animal holding areas, a reception room, areas for lab and chemistry work, a surgery area equipped with x-ray capabilities, and 3 examination rooms. Attached to the building is a large cattle handling facility where the hydraulic chute is housed, and it's equipped with the proper roofing and drainage to be used in any conditions. The owner would ideally like to sell the land and buildings together but wouldn't rule out a lease to the right buyer. The practice comes fully equipped for their veterinary needs and includes fully integrated practice management software. They use blood chemistry equipment from Idexx, hematology analyzer by Abaxis, DVM Manager for their computer system, and a Tuttnauer 2340M autoclave. On the small animal side, they have stainless Shor-line and outside runs.
Gross revenue has consistently been above $425K and in 2016 reached $484K and have been growing at a Compounded Annual Growth Rate (CAGR) of ±4%. The practice has remained cash flow positive on an annual basis with potential growth possibilities in regards to both large and small animal sectors and a third veterinarian. Further, their client list is diversified and no one client has ever accounted for more than 6% of their sales. The normalized Operating profit / net income is estimated to be between 6% and 10% or $30K+ (as per industry norms). Annual discretionary cash flow earnings available to a new owner (Adjusted EBITDA) is estimated to be 20%+ of revenues or ± $100K+ which is sufficient to service some debt financing and still receive a decent remuneration package. The estimated value range from this practice is between $100K and $215K (excluding cash, receivables, liabilities and facilities). For illustration purposes, based on weighted averages of our analysis/method, as described in our valuation report, the estimate of value of the Company as of December 31, 2016 is around $150K.
Mixed Animal FGA701

Historical




2016

Base




2017

Forecast




2018

Forecast




2019

Forecast




2020

Forecast




2021

Revenue/Sales




% Increase

484,774




2.5

496,893




2.5

508,818




2.4

520,521




2.3

531,973




2.2

543,144




2.1

Gross Profit




GP Margin (%)

282,018




58.2

300,366




60.4

312,663




61.4

322,457




61.9

332,211




62.4

339,187




62.4

Net Income (EBIT)




NI Margin (%)

31,748




6.5

38,479




7.7

41,915




8.2

48,084




9.2

54,462




10.2

58,321




10.7

Adjusted EBITDA*




EBITDA Margin (%)

105,455




21.8

113,660




22.9

118,600




23.3

126,303




24.3

134,245




25.2

139,700




25.7
* Adjusted EBITDA = EBIT plus Depreciation and Adjustments (excludes Owners compensation)