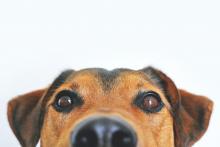 Mixed Animal Clinic - CVL501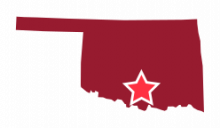 South Central Oklahoma
Nominated by its clients as one of the top veterinarian clinics in South Central Oklahoma, this full-service mixed animal clinic has been operating for 37 years. Located in a rural area on the outskirts of a medium-sized metropolitan area, the owner is looking for an outright sale in the next two years (sooner if the right opportunity comes along). Equipped with the facilities to accommodate both large and small animal needs, this clinic offers preventative, diagnostic, and surgical services. Operating as a sole proprietorship, they add an average of 16 clients per month to an active client base of ~2,200. Heavily involved in the community they serve, this practice routinely sponsors charity events and helps local circuses, rodeos, livestock shows, and auctions. Open 5 days per week, they employee 5 employees; owner/veterinarian, owner's wife / "company officer", a registered vet technician, a kennel technician, and a cross-trained office manager who also provides bookkeeping services. Besides the owner and his wife all are expected to stay on following a sale, per the owner.
By utilizing both of their veterinary facilities, this practice has built up a long list of services offered. Revenues generated are currently ~80% companion (canine and feline) and 20% large animal (predominantly bovine). In the past this ratio was closer to 55% large animal (bovine and equine) and 45% small animal. Preventative services include; routine wellness and dental exams for small animals and heard management for large animals including vaccinations, exams, and consultations. In-house diagnostic services are mostly made up of laboratory bloodwork, radiographs, and ultrasounds. Some general surgical services are provided such as spaying / neutering for companion animals and C-Sections for large animals, among others. In addition to these main categories, euthanasia, boarding & grooming, and a selection of retail/prescription products are also offered.
Located a few miles from town in a rural area, this clinic operates out of a 2,680 square foot veterinary facility and a 3,180 square foot barn - the two are connected by several animal corrals/runs. Privately owned by the owner, the facilities on a 1.94 acre plot of a 3.88-acre parcel will be included in the sale through either an outright sale, lease or lease-to-purchase agreement. Ideally the surplus land of ~2 acres will also be sold. As a mixed animal practice, the "L-Shaped" veterinary facility is fully equipped for both large and small animal needs. Upon entering the front door of the small animal potion of the clinic, clients are greeted in the reception area with a bathroom close by. Adjacent to the reception is the doctor's office overlooking the expansive parking lot. Beyond the reception are two companion animal exam rooms, both connected directly to the treatment / wet area through separate "employee only" doors. The wet prep area and laboratory include; 3 blood centrifuges, 2 microscopes, 2 fridges, and an Abaxis Vetscan HM5 Hematology analyzer. Further into the clinic, you will encounter the surgical / radiography room, fully equipped with a IDEXX I-Vision Cr radiology machine, a battery powered Vet-20BT Vet X-Ray Generator, two Matrix Anesthesia machines, an electrocautery machine, a sterilization unit, and multiple surgery packs. Towards the back of the small animal portion of the facility is a boarding and grooming / kennel area that has; stainless steel tub, 21 stainless steel cages, and 15 fiberglass cages. There are also an additional 5 outdoor runs attached to the kennel area. Within the large animal section of the facility is a large hydraulic chute utilized for efficient cattle handling from the facility to the barn. Other rooms in the main building feature another office, a breakroom, and multiple storage rooms. The sale will ideally include all assets, supplies, and the well-established client list.
Over the past 5 years, this clinic has consistently produced over $600K+ in annual revenues, achieving almost $650K in 2021. While annual sales have slightly declined year-over-year during this period, the owner attributes this to a decrease in the number of hours worked as well as the phasing out of large animal clients. Cost of sales are historically ~35% of revenues but are improving towards small animal industry standards of below 30%. Net income / Operating Profit after adjusting for a a fair occupancy cost and staffing/veterinarian's wages, to bring the sole proprietorship in line with a S-Corp type setup, is estimated to be ~13%. Annual Discretionary cash flow earnings potentially available to a new owner ("Adjusted EBITDA") is estimated to be more than 25% or revenues ($180K+), sufficient for a new owner to service debt and still receive a generous market-related remuneration package. The estimated value range from this practice is between $360K and $400K (excluding cash, receivables, inventory, liabilities, and facilities). For illustration purposes, based on weighted averages of our analysis/method, as described in our valuation report, the estimate of value of this vet practice as of December 31, 2021 is about $380K. (Note: this is only for guidance it is not RedTire's suggested price point)
Mixed Veterinary Clinic CVL501

Historical




2021

Base




2022

Forecast




2023

Forecast




2024

Forecast




2025

Forecast




2026

Revenue/Sales




% Increase

646,829




2.9

663,000




2.5

679,575




2.5

696,564




2.5

713,978




2.5

731,828




2.5

Gross Profit




GP Margin (%)

432,252




66.8

444,842




67.1

461,839




68.0

473,431




68.0

486,747




68.2

499,831




68.3

Net Income (EBIT)




NI Margin (%)

85,844




13.3

90,206




13.6

94,276




13.9

99,866




14.3

99,840




14.0

105,748




14.4

Adjusted EBITDA*




EBITDA Margin (%)

189,899




29.4

196,343




29.6

202,536




29.8

210,290




30.2

212,473




29.8

220,633




30.1
* Adjusted EBITDA = EBIT plus Depreciation and Adjustments (excludes Owners compensation)