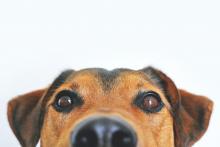 Mixed Animal Care Center FAY701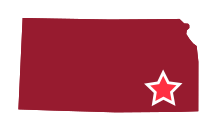 Southeast Kansas
One of just five providers of veterinary care to its rural, Southeastern Kansas community, this mixed animal practice has offered preventative and diagnostic care, surgical procedures, boarding and grooming, and other services for over 50 years. Under current ownership for the past 24 years, this S-corporation has expanded to become the largest facility in the area, with two veterinarians and a consistent flow of clients. The owner now intends to sell outright or enter into a gradual transition before retirement, ideally in a timeframe of two years. New business is not aggressively sought out as they are able to rely on their reputation to add ~30 new clients per month to a base of 6,275 active clients (seen within 24 months per the owner). The practice operates for 5.5 days per week with 24/7 emergency service. In addition to the owner and full-time associate veterinarian, the health care team consists of six total employees: one full-time receptionist, two full-time on the job trained technicians, one full-time groomer / assistant, one part time veterinary assistant, and one part-time receptionist and assistant. All team members are expected to stay on after the sell.
The experienced staff provides a wide range of head-to-toe veterinary services to both companion and farm animals, predominately servicing dogs and cats at 75% and 20% of revenues, respectively. Small animal services include behavioral, preventative, and diagnostic medicine; cold laser therapy; dental, surgical, and geriatric care; and comprehensive in-house lab, pharmacy, and nutritional support. Equine services comprise 3% of revenues and include ambulatory appointments, lameness examinations, surgery, radiography, tonometry, cold laser therapy, and vaccinations. In addition, they are home to the only APHIS certified laboratory in SE Kansas, giving them the ability to provide same day results on Coggins tests for horses. The remaining 2% of revenues stem from food animals such as cattle, goats, and sheep. Clinic facilities are able to handle groups of 30 or less for herd work and obstetrical procedures including calf pulling and C-sections. Regular farm calls are done as well with a Priefert® mobile working chute available for rent. This full-array of large and small animal services is made possible through the practice's expansive facility and modernized equipment.
The 3,700 square foot building is fully owned by the retiring veterinarian and has seen expansions to the kennels and lobby area. With larger kennel facilities (15 raised and 17 stacked) than its competitors, this practice is well-situated to gain small animal business from three retiring veterinarians in the community. The reception and waiting area features pet nutrition from brands like Hill's and NutriSource, with additional storage for food, pharmacy items, and supplies throughout the building. One large animal supply room contains an LW Scientific C5 Centrifuge and is connected to a storage / working area that serves as the isolation treatment area and indoor equine area with an equine stanchion. There are two exam rooms and two office areas in addition to the reception desk. Two additional tables are featured in the treatment / surgery prep area, along with a comprehensive IDEXX diagnostic laboratory with a Catalyst One Chemistry Analyzer, a SediVue Dx Urine Sediment Analyzer, a LaserCyte Dx Hematology Analyzer, and a SNAP Pro Analyzer. Other key equipment includes a MinXray Radiography System and a Konica Minolta imaging system. Attached to this central area is a surgical room complete with a Spectrum® Ultrasonic Cleaner, a Tuttnauer® Autoclave, and a Patterson® Anesthesia System. The clinic is fully computerized and utilizes IDEXX Cornerstone practice management software along with new computers and a server installed in 2018. All assets, supplies and client lists will ideally be included in the sale.
This practice has achieved a healthy compound annual growth rate (CAGR) of ±8.5% in the past 6 years, growing sales to $819K in 2019. Cost of Sales Goods are estimated to be at ~36% of sales, translating to gross margins of ~64%, in line with industry standards for a mixed animal practice. Operating profits, are estimated per our analysis to be in line with industry expectations at around 12-14% of sales. Annual discretionary cash flow earnings potentially available to a new owner ("Adjusted EBITDA") is estimated to be more than 25% of revenues ($220K+), sufficient for a new owner to service any debt and still receive a generous remuneration package. The estimated value range from this practice is between $445K and $550K (excluding cash, receivables, inventory, liabilities, and facilities). For illustration purposes, based on weighted averages of our analysis/method, as described in our valuation report, the estimate of value of the Company as of December 31, 2019 is about $500K.
Business Financial Details

Historical




2019

Base




2020

Forecast




2021

Forecast




2022

Forecast




2023

Forecast




2024

Revenue/Sales




% Increase

819,026




9.0

835,407




2.0

852,115




2.0

869,157




2.0

886,540




2.0

904,271




2.0

Gross Profit




GP Margin (%)

501,742




61.3

531,643




63.6

540,481




63.4

551,648




63.5

564,547




63.7

574,529




63.5

Net Income/Profit (EBIT)




EBIT Margin (%)

112,016




13.7

109,515




13.1

112,573




13.2

118,694




13.7

124,468




14.0

126,463




14.0

Adj. EBITDA/SDE




EBITDA/SDE Margin (%)

226,136




27.6

225,918




27.0

231,304




27.1

239,799




27.6

247,996




28.0

252,461




27.9
* Adjusted EBITDA = EBIT plus Depreciation and Adjustments (excludes Owners compensation)