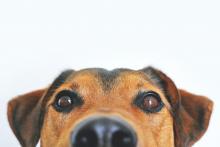 General Equine Practice GMO038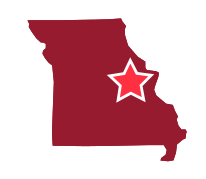 East Central Missouri
This equine veterinary practice in eastern Missouri presents a great opportunity for an aspiring owner to take over a 40+ year old operation. The practice is competitively located only 30 miles from a major metropolitan area, but with 15 miles separating the practice from their nearest competitor. They provide an unwavering commitment to their customers and patients, reflected in their 5-star review on Facebook. Their client base is diverse, with the largest client representing only 2 percent of total sales. The owner primarily solicits new business through client education events, frequently connecting him with stable owners and managers and offering discounts for wellness clinics. The current owner of this S-Corp structured practice is a motivated seller looking for the ideal candidate to take over and maintain this clinic's reputation of quality service. As per the RedTire strategy, the owner is willing to stay on after a sale to help facilitate a successful transition. Currently, the practice employs 7 people: 2 full-time veterinarians (including the owner), 2 part-time associate veterinarians, 1 full-time office manager, and 2 part-time general staff members. The office is open six days a week with limited hours on Saturday.
This practice offers extensive preventative, diagnostic, surgical, and emergency services for all breeds of horses, with an emphasis on wellness and preventative medicine. The clinic's flagship preventative medical service is their routine wellness program. In the routine wellness program, horses are given comprehensive medicinal treatment to maintain the animal's health and prevent serious illness and disease. Services rendered in the wellness program include vaccinations, parasite control, and dental care. The practice specializes in equine dentistry, which they consider an integral part of a horse's overall health, providing exceptional dental care and utilizing advanced technology. Diagnostic services are comprehensive and include radiography, ultrasound, hormone assays, tissue biopsy, histopathology, fecal analysis, cytology aspirates, hematocrits, bacteria cultures, complete blood count diagnostics, serum chemistry, and other laboratory diagnostics the practice mails out. A service that sets this practice apart is their dedicated emergency service, giving customers reliable animal care and offering full emergency services on a 24/7 basis, including weekends and holidays. The practice offers ambulatory services for clients within a 60 mile radius for equine owners who do not have the equipment required to safely transport the horses in a stress-free environment, providing complete medical attention in the comfort of the animal's home. The practice offers a fully stocked pharmacy to accommodate all the common needs a horse may have, and has access to other more specialized pharmaceuticals on request.
The real-estate, owned personally by the business owner and leased to the business, covers just over 8 acres with a two-building facility which resides in a beautiful area on the outskirts of town. The facility includes a ~5,000 square foot main building with a reception area, a pharmacy and laboratory room, an examination room, a surgical facility, a padded induction and recovery room, two office rooms, and an equine boarding facility. Outside of the main building, the facility includes a ~2,000 square foot barn, outdoor pens, and ample pasture. Vital diagnostic equipment includes a portable x-ray machine, a portable ultrasound unit, and a Nikon Biological Microscope. Key dental equipment includes three PowerFloats, one Pneumatic Stubbs float, one Estrada float, one Dremel float, and sedation equipment. Other important equipment includes horse exam stocks, gas anesthesia equipment, heavy-duty hoist equipment, and a hydraulic lateral scissor equine surgical table. The clinic utilizes Cornerstone practice management software. All of the practice's assets, supplies, and client lists will be included in the sale. This business has remained consistent over the past five years, with revenue growing at a compound annual growth rate (CAGR) of around 1.8%.
The practice consistently generates sales of ±$500K annually with sales of $530K in 2016. Per the owner, the practice could potentially accelerate sales by purchasing a new ultrasound unit and adding a digital x-ray, providing an opportunity for a new owner to grow the practice. Estimated sellers' discretionary earnings is ~17% of revenue at around $85K ($100K in 2016). Adjusted EBITDA is estimated to be ±10% of revenue or ~$55K in 2016, which is ideal to service any debt financing and still receive a generous remuneration package. The estimated value range from this practice is between $150K and $240K (excluding cash, receivables, inventory, liabilities, and facilities). For illustration purposes, based on weighted averages of our analysis/method, as described in our valuation report, the estimate of value of the Company as of December 31, 2016 is about $180K.
General Equine Practice GMO038

Historical




2016

Base




2017

Forecast




2018

Forecast




2019

Forecast




2020

Forecast




2021

Revenue/Sales




% Increase

531.397




9.9

534,054




0.5

536,724




0.5

539,408




0.5

542,105




0.5

544,815




0.5

Gross Profit




GP Margin (%)

324,371




61.0

326,402




61.1

327,928




61.1

330,584




61.3

334,075




61.6

336,123




61.7

Net Income (EBIT)




NI Margin (%)

3,638




0.7

907




0.2

6,952




1.3

12,188




2.3

15,890




2.9

16,763




3.1

Adjusted EBITDA*




EBITDA Margin (%)

102,624




19.3

101,872




19.1

109,936




20.5

117,233




21.7

123,035




22.7

126,051




23.1
* Adjusted EBITDA = EBIT plus Depreciation and Adjustments (excludes Owners compensation)