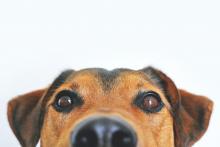 Full-Service Small Animal Veterinary Clinic COL123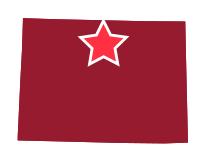 North Central Colorado
This full-service small animal veterinary clinic in northcentral Colorado has been a staple in its community for over 35 years. The current owner bought the business 20 years ago and moved it to its current location 10 years ago. There is an opportunity for a gradual ownership transition or an outright sale to an ideal candidate, preferably one who is not a corporate buyer. As per the RedTire strategy, the owner is willing to remain in the business in some capacity to provide guidance and facilitate a successful transition. The practice offers extensive preventative, diagnostic, and surgical services predominantly to companion animals (95%), and the occasional large farm or equine animal. This business prides itself on providing a level of care which has contributed to building a committed customer base of 2,634 that grows consistently through referrals at a rate of about 13 new clients per month despite a minimal advertising budget. In addition to the owner veterinarian, the practice employs a staff of seven; three part-time receptionists/office assistants and four full-time employees, all of whom will remain on after the sale or transition. The full-time positions include two veterinary technicians (one is a Certified Veterinary Tech), one groomer, and one kennel assistant. Together, this team strives to provide the best client services and exceptional care and loving pet health.
Complete care services offered by this practice include preventative care such as wellness exams, vaccinations, deworming, spay and neutering, dental care; diagnostic services such as comprehensive blood analysis, urinalysis, new digital radiography, endoscopy, outsourced laboratory diagnostics, grooming; extensive surgical care performed by a mobile surgery unit in the practice's facilities; and grooming. Clients can purchase veterinary diet and pet food and pharmaceutical products. Part of this practice's commitment to the individual needs of its clients are the house call and pick up and drop off services it provides on a requested basis. The office is open six days a week with limited hours on Wednesday and Saturday. The practice moved to its current location 10 years ago and leases this real estate and facilities from a separate landowner. New owners can expect the lease to transfer after the sale.
The 3,000 square foot facility includes a waiting/reception area, three examination rooms, surgical prep / treatment area, surgery room, x-ray room, lab, pharmacy, isolation room, grooming room, and kennel. Preventative care equipment owned by the business includes a Dentilaire Dental Cart, Cardell Blood Pressure Monitor, Welch Allen ophthalmology equipment, PeltonCrave Autoclave, and VSSL WayScale vet platform scale. Diagnostic equipment includes a Sedecal A6275 Vet Ray digital x-ray machine and leased blood analyzer equipment such as a Sysmex Co. hematology analyzer and Idexx equipment (catalyst rocker, blood tube rocker and micro centrifuge). A lease on a brand new Rayence DVR digital x-ray processor was recently secured by the practice. Shor-line and Snyder cages are used for grooming and treatment. Surgical equipment includes an Ohmeda Anesthesia machine and vaporizer, Shor-line hydraulic and heated surgical table, and Surgivet surgical monitor and stand. They use a RCA phone system and Avimark veterinary software which is fully integrated with all diagnostic equipment and client communication capabilities. The sale would include all of the assets, owned and leased equipment, supplies and client list.
This business has grown at a strong pace the past six years (2011-2016), with gross revenue growing at a compound annual growth rate (CAGR) of over 9%. The practice consistently generates gross revenue over $600K and in 2016 reported sales at $693K. Potential for additional growth of this practice lies namely in keeping pace with the growing client base by adding a second veterinarian, offering services such as emergency and after-hours care, or bringing the currently outsourced surgical services completely in-house. Reported profits for tax purposes over the past 3 years has been 5%+ historically and projected net profit / net income is estimated 7-8%+ of revenue ($50K). Annual discretionary cash flow earning, i.e. adjusted EBITDA, is estimated to be 30%+ of revenue at $220K+, which is ideal to help service any debt financing and still receive a generous remuneration package. The estimated value range of this practice from operations is between $430K and $530K (excluding cash, receivables, inventory, liabilities and facilities). For illustration purposes , based on weighted averages of our analysis/method, as described in the valuation report, the estimate of value of the company as of December 31, 2016 is around $485K.
SA Veterinary Clinic COL123

Historical




2016

Base




2017

Forecast




2018

Forecast




2019

Forecast




2020

Forecast




2021

Revenue/Sales




% Increase

693,521




18.5

707,391




2.0

721,539




2.0

735,970




2.0

750,689




2.0

765,703




2.0

Gross Profit




GP Margin (%)

505,074




72.8

524,213




74.1

534,698




74.1

545,391




74.1

556,299




74.1

567,425




74.1

Net Income (EBIT)




NI Margin (%)

40,554




5.8

43,668




6.2

50,674




7.0

52,472




7.1

57,148




7.6

59,440




7.8

Adjusted EBITDA*




EBITDA Margin (%)

220,196




31.8

226,903




32.1

237,574




32.9

243,110




33.0

251,598




33.5

257,779




33.7
* Adjusted EBITDA = EBIT plus Depreciation and Adjustments (excludes Owners compensation)