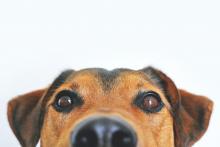 Full Service Mixed Veterinary Clinic VOK092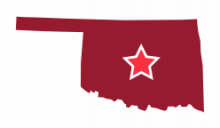 Central Oklahoma
Relying on Midwest core values, this mixed, primarily large animal veterinary practice has built a strong regional reputation. The current owner has been servicing this community since the 1980's and offers numerous animal care services within the central Oklahoma region. The business is well respected in its local community as new clients mostly originate via personal relationships based on the owner's involvement in 4-H / children's livestock shows and trophy sponsorships among other community events. Operating with an s-corp. classification, this business works six days a week and services approximately 272 local clients per month while adding approximately 10 new per month. At the Verden location since 1992, they have built a history of working with local families, livestock facilities and regional corporations to provide effective food animal care for 3,500 average annual clients (with large animals accounting for approximately 85% of current clients). Looking to preserve these community ties, the current owner is a motivated seller that is interested in transitioning the business within the next two to three years and is willing to support a new owner for a transition over a mutually agreed upon time period.
Besides the owner, they employ 8 full-time staff; 4 veterinarians, 2 large animal assistants,1 kennel assistant and 1 receptionist. They also have 7 part-time employees; 1 veterinarian, 1 kennel assistant and 5 assistants. Current staff offers multi-year experience, are considered to be well trained and will likely remain on after the sale. This practice is the only one of its kind in an 18+ mile region that offers dependable service within a top-notch facility that can conveniently service many different animal transport vehicles. Small animal services include preventative, diagnostic, medical and surgical options including; wellness exams, vaccinations, deworming, spay/neutering and dental care. Large animal specialties include stocker calve processing, bull fertility testing, pregnancy testing, cow/bull processing and obstetrical work. The current listing also generates additional income from the sale of large animal pharmaceuticals, equine services and a IDEXX reference lab. The reference lab, operating under the name "Okie Dokie Cattle Data", is capable of offering PI-BVD testing on cattle and pregnancy testing on cattle, goats, sheep, llamas and buffalo. Additionally, clients can also purchase veterinary diet and pet food and pharmaceutical products at the current retail location. The current practice does not actively market itself, creating a potential growth opportunity for a new owner to ramp-up current marketing efforts possibly enabling a greater regional presence.
The current 7,200+ square foot facility offers easy trailer access and contains a reception area, a retail/waiting room, a storage room, one staff break room, a general lab area, 3 exam rooms, a hydraulic-enabled large animal exam area, an x-ray room, 7 cattle pens, a kennel, a laundry room and one executive office. Touting a well-kept modern facility, their RCA phone system and Avimark veterinary practice management software is fully integrated with most diagnostic equipment and they have advanced client communication capabilities. Diagnostic equipment includes a HF100+ minX-ray, an ultrasound machine, a microscope, a IDEXX reference lab, blood pressure monitor, a Welch Allyn ophthalmology equipment, blood tube rocker and micro centrifuge. Other notable equipment includes; a kennel system, a cooler, a Dentilaire Dental Cart, a PeltonCrave Autoclave, and a VSSL WayScale vet platform scale. Surgical equipment includes an Ohmeda Anesthesia machine, a Cardell Monitor, and vaporizer, Shor-line hydraulic and heated surgical table, and a Surgivet surgical monitor and stand. Shor-line and Snyder cages are used for pre-and-post-op and general treatment. Mobile equipment includes a Mobile Vet Clinic Bowie Box, a 2004 Ford pickup, a 2012 Ford pickup and a 2014 Ford F-250. The sale would include all of the assets, owned equipment, supplies and client list.
This business has grown at a steady pace over the past five years, with gross revenue growing at an outstanding compound annual growth rate (CAGR) of 7.4%. Since 2013, the business has grown its sales from $1.4M+ to over $2.2M+ (in 2018) and is expected to maintain its current base of revenue while continuing to grow in 2019. This current listing has potential for additional bottom-line growth via greater expansion of current facility operations through additional marketing, expanded small animal using latent capacity, additional service employees and improved equipment efficiencies. Net income or operating profit is estimated at over 18% of revenue ($434K+). Annual discretionary cash flow earnings, i.e. adjusted EBITDA, is estimated to be 22%+ of revenue (~$500K+), which is more than sufficient to service any debt financing and still receive a decent remuneration package. The estimated value range from this practice is between $1.2M and $1.55M (excluding cash, receivables, inventory, liabilities, and facilities). For illustration purposes, based on weighted averages of our analysis/method, as described in our valuation report, the estimate of value of the Company as of December 31, 2018 is about $1.43M.
Mixed Animal Clinic VOK092

Historical




2018

Base




2019

Forecast




2020

Forecast




2021

Forecast




2022

Forecast




2023

Revenue/Sales




% Increase

2,284,496




5.8

2,330,186




2.0

2,376,790




2.0

2,424,625




2.0

2,472,812




2.0

2,522,268




2.0

Gross Profit




GP Margin (%)

1,368,824




59.9

1,379,886




59.2

1,417,101




59.6

1,454,592




60.0

1,502,274




60.8

1,536,525




60.9

Net Income (EBIT)




NI Margin (%)

434,208




19.0

410,195




17.6

438,149




18.4

458,486




18.9

500,032




20.2

517,928




20.5

Adjusted EBITDA*




EBITDA Margin (%)

507,790




22.2

485,197




20.8

514,652




21.7

536,518




22.1

579,625




23.4

599,113




23.8
* Adjusted EBITDA = EBIT plus Depreciation and Adjustments (excludes Owners compensation)