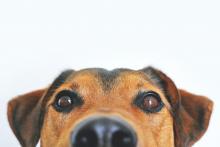 Full Service Companion Veterinary Hospital LW047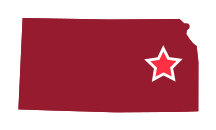 East Central Kansas
This companion animal veterinary practice is located in Eastern Kansas and is "dedicated to the joy of pet guardianship and is committed to the human animal bond". This distinguishing characteristic of this practice is evidenced in the diverse services offered. They strive to provide the utmost care and compassion to their companion animals and their owner clients, as well as providing a safe, inviting environment in which their clients and their pets feel welcomed. The current owners are nearing retirement after 35+ successful years in business and would like an outright sale of the business to an ideal candidate. As per the RedTire strategy, the owner is willing to remain in the business in some capacity to provide guidance and facilitate a successful transition. They boast an active annual client list of 1,369 and new monthly client growth of about 30 per month in 2016 (per owner). This coupled with high client retention rates of long-term, multi-generational family customers implies that cash flows have been consistently stable and positive over the years. This veterinary practice employs 12 additional employees besides the owner veterinarian including; a full-time Associate Veterinarian, 3 full-time Registered Veterinary Technicians, 2 full-time Receptionists, 1 full-time Practice Manager, 1 part time Hospital Administrator who handles marketing and bookkeeping, 3 part-time Kennel assistants, and a part time janitor, all of whom have extensive experience and will remain on after a transition or sale.
The practice prides itself on providing in-depth diagnostic approaches to illness, injury, cancer, and disease by utilizing advanced medical, surgical and therapeutic solutions for companion animals. Within the broad range of services other specific offerings are: routine visits; wellness exams; vaccinations; laser therapy; surgery and anesthesia; digital, skeletal and dental radiology services with x-ray and ultra-sound; laboratory analysis (in house and off site) and pharmaceutical services; routine dentistry; and emergency coverage, among others. Additionally, boarding & hospitalization services are offered as well as products such as vitamin and mineral supplements, specialty pet foods, and toys / supplies sold in store with an extended selection on an online marketplace.
The real-estate and facilities, including a spacious 3,900 sq. ft. building, are owned by the business owner on an approximate half acre piece of land. Ideally the real-estate would transfer with the sale via a separate purchase, lease-to-purchase or lease arrangement. This practice features new, specialized equipment such as; digital skeletal radiology equipment and digital dental radiology equipment, a modulating laser therapy unit, a "state of the art" hematology lab. The practice also possesses an Aloka Ultrasound, Idexx Vetscan Chemistry Analyzer and Procyte CRC, Bionet BM3 Surgical Monitor, Digital DR xray detector, GTR X-ray Generator, Schick Digital Dental Sensor, a K-Laser laser therapy unit, Cardell Surgical monitor, Phillips Burton Surgery Lights, platform scales, a DVM Solutions Electrocardiograph, Shoreline cages and tables, and Avimark Vet Practice Management Software, as well other surgical and veterinary equipment needed to operate the business. The sale would include all of the assets, equipment, supplies and the well-established client list.
Such a successful business has meant that historically they have displayed a solid financial performance with stable growth and a distinct opportunity for continued growth as revenue, over the past 6 years, has grown at a compound annual growth rate (CAGR) of ~4%. Gross revenues have consistently been over $750K with current revenues around $912K (in 2016). Operating profit / net income is estimated to be ~10% (~$80K in 2015). Annual discretionary cash flow earnings available to a new owner (Adjusted EBITDA) is estimated to be between 20% and 27% of revenues or $200K+ which is sufficient for a new owner to service any debt financing and still receive a decent remuneration package. The estimated value range of this practice from operations is between $400K and $640K (excluding cash, receivables, inventory, liabilities and facilities). For "illustration purposes", based on weighted averages of our analysis/method, as described in the valuation report, the estimate of value of the company as of December 31, 2016 is around $510K.
Companion Animal Hospital LW047

Historical




2016

Base




2017

Forecast




2018

Forecast




2019

Forecast




2020

Forecast




2021

Revenue/Sales




% Increase

912,594




5.5

933,127




2.3

954,123




2.3

975,590




2.3

997,541




2.3

1,019,986




2.3

Gross Profit




GP Margin (%)

661,303




72.5

691,509




74.1

708,499




74.3

725,904




74.4

743,733




74.6

761,997




74.7

Net Income (EBIT)




NI Margin (%)

46,397




5.1

86,666




9.3

92,432




9.7

98,414




10.1

104,619




10.5

111,052




10.9

Adjusted EBITDA*




EBITDA Margin (%)

189,467




20.8

233,608




25.0

243,363




25.5

253,453




26.0

263,889




26.5

274,680




26.9
* Adjusted EBITDA = EBIT plus Depreciation and Adjustments (excludes Owners compensation)