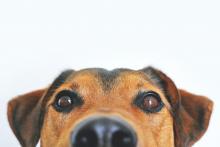 Avian & Veterinary Surgery CHM017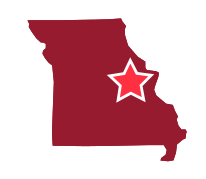 East Central Missouri
This predominately avian veterinary practice in Eastern Missouri has been in business for 30 years, and offers a rare opportunity to the right person to take over a turn-key operation that is a market leader in Missouri. Although the avian and exotic patient caseload generates 60% of the practice revenues, veterinary services for companion dogs and cats contribute 40% to the practice. The current owner has been an active member in the avian community, and is incredibly dedicated and passionate about their work. The practice has an active client list of 3,179 and is growing steadily with an average of 40 new clients per month [2015 = 453 new clients]. This veterinary practice currently employs 10 people, 6 full-time and 4 part-time. This includes one full-time and one part-time veterinarian, two veterinary technicians, one groomer, three assistants, one receptionist, and one practice manager. All employees have been thoroughly trained and will remain on after the sale. They operate Monday through Saturday, and they offer 24 hour emergency consultation service. The business is registered as an S-Corp and operates as two separate trading names. The owner is retiring and is presenting this opportunity as a potential partner buy-in or an outright sale to an ideal candidate. They are also committed to facilitating a seamless transition and will stay on in some capacity during this process.
The practice offers a variety of services ranging from Preventative care, behavior consultations, house calls, radiology, surgery, rigid endoscopy, dentistry, hospitalization, grooming and boarding (for all species) and after hour emergency consultation service for clients and the four local emergency clinics. They have a grooming suite that has a hydraulic lift table, walk up bath tub, stainless steel cages, and a safe dryer system. The practice provides separate boarding rooms for small birds, large birds, exotics, dogs and cats, equipped with a TV, music, lamb's wool cots, microwave, refrigerator, sink and a grass yard for exercising/walking four times a day. The owner is a staff veterinarian for St Louis attractions Grants Farm, Purina Farms and The Butterfly House. They have developed extensive relationships in the area, and can refer clients to specialists in dermatology, ophthalmology, internal medicine, surgery, neurology, cardiology and oncology. Ultrasounds are performed in-house by a Board Certified Radiologist. All radiographs are reviewed by the radiologist once a month. They have access to CT and MRI. Medications can be compounded in house and next door at a local compounding. In addition to these services, the practice has an extensive retail space in the store front that offers clients commercial food diets, dietary supplements, husbandry items, toys and carriers for dogs, cats, birds and exotics. This practice has an Open-Hospital Policy which has been the cornerstone of their success.
The practice real-estate and premises is leased in an updated 3,300 square-foot store-front and resides next to a high-way that circles the whole city for easy access in all directions. The current owner negotiated a new triple net lease which includes a lease transfer. In the last three years the practice has modernized their equipment by purchasing a new tetanauer autoclave, digital x-ray machine, Ellman radiosurgery unit, camera for rigid endoscopy system, dental high speed/low speed work station, ultrasound dental scaler, IV pump, microscope and a new digital dental radiograph system. The facility comes complete with its own hospital air system to increase air flow and prevent air borne disease transmission.
The practice has seen a Compounded Annual Growth Rate (CAGR) of 3.10% in the last 6 years, and revenues are consistently been in excess of $700K, having produced $854K in 2016. The top 10 clients in the practice account for only 7% of total revenue, with a sustainable clientele of over 3,000. This practice presents great opportunities for expansion, by expanding boarding operations, introducing behavior modification programs, hospice care, cold laser therapy, and improving their online presence via Facebook and their website. Operating profit / net income is estimated to be between 3% and 6% ($28K in 2016). Annual discretionary cash flow earnings available to a new owner (Adjusted EBITDA) is more than 30% of revenues or ~$300K+ which is sufficient to service any debt financing and still receive a very generous remuneration package. The estimated value range from this practice is between $500K and $650K (excluding cash, inventory, receivables, liabilities and facilities). For illustration purposes, based on weighted averages of our analysis/method, as described in our valuation report, the estimate of value of the Company as of December 31, 2016 is around $600K.
Avian & Vet Surgery CHM017

Historical




2016

Base




2017

Forecast




2018

Forecast




2019

Forecast




2020

Forecast




2021

Revenue/Sales




% Increase

854,094




7.7

871,176




2.0

888,599




2.0

906,371




2.0

924,499




2.0

942,989




2.0

Gross Profit




GP Margin (%)

704,500




82.5

724,269




83.1

738,755




83.1

753,530




83.1

768,600




83.1

783,972




83.1

Net Income (EBIT)




NI Margin (%)

28,021




3.3

20,246




2.3

29,537




3.3

39,191




4.3

49,220




5.3

59,635




6.3

Adjusted EBITDA*




EBITDA Margin (%)

296,652




34.7

291,293




33.4

303,024




34.1

315,144




34.8

327,662




35.4

340,591




36.1
* Adjusted EBITDA = EBIT plus Depreciation and Adjustments (excludes Owners compensation)