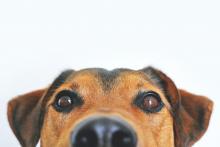 Animal Clinic & Kennels WMO093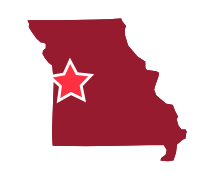 West Central Missouri
This small companion animal veterinary practice, located in a Western Missouri town of approximately 19,000 people, represents an amazing opportunity for an experienced veterinarian to grab a piece of a thriving market. Specializing in small animal care, this business boasts a total client list of over 12,000 with a majority of them being classified as "active". This fact coupled with positive monthly client growth means that cash flows have been consistently positive with client retention rates estimated to be 95%+ (per the owner). The current owners are nearing retirement after 38+ successful years in business and are looking to retire in the next year but are willing to remain in the business in some capacity to provide guidance and facilitate a successful transition. Besides the owner veterinarian the business employs 16 other staff members; 6 full time vet assistants, two of the veterinarians assistants also serve as hospital manager and business manager, and 8 part time vet assistants, all of whom have been thoroughly trained and will remain on after the sale.
This practice strives to offer a broad range of general practice, medical, diagnostic, dental, surgical, preventative and therapeutic services to all animals, as well as emergency care, weekend, and night services. Services offered include wellness exams, spay and neutering, vaccinations, less complex surgeries, dental care, and in-house blood work. This business also offers boarding services in multiple climate controlled kennels and cages with ample outdoor runs. The dog kennels are purpose build concrete block cages with Mason Company gates and the cat kennels are Snyder Manufacturing cages. Growth prospects for a new owner could be achieved by expanding services offered and other procedures such as orthopedics and after hours surgeries, offering other products and diet supplements as the current vet, being the only one on staff, simply does not have the time. Services are offered seven days a week with limited weekend hours because the doctor knows that accidents can happen at any time. This practice features specialized equipment such as a centrifuge, microscope, HM5 blood machine and Abaxis blood machine.
The real-estate and facilities including the 5,000 square foot clinic are owned by the business and ideally would transfer with the sale via a purchase agreement (no lease options are offered at this time). The owner's private residence and the clinic are all lodged on 3 acres of land meaning that no matter when a problem arises, the doctor has the ability to respond quickly and efficiently to any animal's needs. The sale would include all of the assets, equipment, supplies and client list, as well as the potential purchase of the owner's house. Historically this practice has displayed a solid financial performance and has a distinct opportunity for continued growth as revenue over the past 6 years has grown at a compound annual growth rate (CAGR) of ~5%. Gross revenues have consistently been around $500K with current revenues around $575K in 2015. Operating profit / net income is estimated to be between 13% and 15% ($70K or 14% in 2013), which is in line with industry averages. Annual discretionary cash flow earnings to a new owner (adjusted EBITDA) is estimated to be $140K+ which is ideal to help service any debt financing or other costs associated with the business and still receive a generous remuneration package. The estimated value range of this practice from operations is between $250K and $350K (excluding cash, receivables, inventory, liabilities and facilities). For illustration purposes, based on weighted averages of our analysis/method, as described in the valuation report, the estimate of value of the Company as of December 31, 2015 is around $300K.
Clinic & Kennels WMO093

Historical




2015

Base




2016

Forecast




2017

Forecast




2018

Forecast




2019

Forecast




2020

Revenue/Sales




% Increase

605,328




5.2

623,488




3.0

642,192




3.0

661,458




3.0

681,302




3.0

701,741




3.0

Gross Profit




GP Margin (%)

386,229




63.8

413,396




66.3

425,798




66.3

438,572




66.3

451,729




66.3

465,281




66.3

Net Income (EBIT)




NI Margin (%)

113,442




18.7

103,856




16.7

108,577




16.9

113,488




17.2

118,596




17.4

123,908




17.7

Adjusted EBITDA*




EBITDA Margin (%)

168,623




27.9

161,232




25.9

168,214




26.2

175,454




26.5

182,961




26.9

190,744




27.2
* Adjusted EBITDA = EBIT plus Depreciation and Adjustments (excludes Owners compensation)