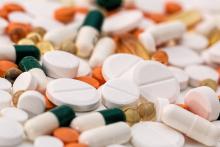 Retail Pharmacy Partnership MOL049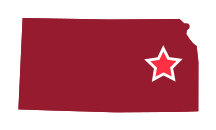 East Central Kansas
Founded by a group of investors in 1991 as a Limited Liability Corporation (LLC) partnership, this local pharmacy has proudly served its community and surrounding areas in Northeast Kansas for over 28 years. They have maintained a "customer-first" mentality by getting to know patients and families by name, all while continuously evolving to keep up with the ever-changing healthcare industry. Predominately a retail pharmacy, they do service some clients from independent living all the way through to assisted living and long-term care, but no contractual relationships exist with these entities. The practice currently operates five and a half days per week (Monday through half-day Saturday) and employs nine staff members in addition to the majority owner/full-time pharmacist. Other employees currently include one ¾ part-time staff pharmacist, three part-time delivery workers, and five pharmacy interns who are in various stages of pharmacy school. Delivery workers are typically pre-pharmacy students in hope to become a part of the pharmacy intern rotation, and work the register and make deliveries from 3:00 to 6:00pm on weekdays only. All staff members are expected to remain after the sale, but understand that cuts may need to be made in order to reduce costs (specifically the part-time pharmacist). The owner is willing to either sell outright or stay on part-time in a mentorship capacity during a gradual transition period.
The owner believes that what differentiates them from other full-service pharmacies is that they offer home delivery and charge accounts to their customers. In addition to Rx fulfillment and simple compounding, other services provided by this pharmacy include: flu shot administration, medication therapy management (MTM) services, private consultation, assisted living services, and bubble packaging. The store also offers OTC products such as greeting cards, foot care products from Spenco®, vitamins by Sundown® and Nature's Bounty®, and compression stockings, sports aids, and elastic products from Scott Specialties. Refills and other prescription services are made easier for patients with the pharmacy's mobile app, PocketRx, which allows for 24/7 refills, reminders, and discounts. The pharmacy's annual prescriptions has decreased over recent years to 21,731 in 2018, with ±7% of them being private pay and <10% being Medicaid. The store also benefits from an internal U.S. Postal Service station and features a bright interior with ample untapped space to strengthen front-end sales by expanding OTC departments, durable medical equipment (DME) offerings, and MTM services.
Positioned in a strip-mall in the west-central part of town, this pharmacy's one-location facility occupies ~1,950 square feet and is currently leased on a month-to-month basis. The landlord is aware of an imminent sale and is prepared for an easy lease transfer to a new owner. The location is within close reach of desirable target customers (neighborhoods, businesses, and assisted living / retirement communities), is exposed to over 30,000 through-intersection vehicles per day, and offers several points of easy access with plenty of storefront parking. The pharmacy utilizes a QS/1 software system with integrated POS and IVR functions, and maintains an association with Currus—an independent pharmacy cooperative for group purchasing. McKesson—through the Health Mart Franchise Program—is the pharmacy's primary wholesaler, but they also utilize Anda and Top RX as secondary suppliers for favorable pricing. All assets, inventory, equipment, supplies, and the well-established client list would be included in the sale of this business.
In recent years, the practice has not been immune to some of the overall independent pharmacy industry factors such as an increase in prescription lengths (90 day scripts versus 30 day scripts), generic drugs, DIR fees, and the rise in Medicare Part D. Additionally, the practice has seen losses to their aging customer base, contributing to declining sales from around $1.9MM to $1.5MM, with average gross margins ~18-22% in recent years. The practice has reported net losses for the past few years. However, better net margins could be achieved by switching wholesalers/buying groups, cutting heads (RpH), and instituting tighter controls over inventory & DIR fees, thereby bringing the pharmacy closer to industry norms at an estimated ~2% of sales. Annual discretionary cash flow earnings for a potential new owner (i.e. Adjusted EBITDA), are estimated to be 12-13% of sales, or  $170K+, sufficient cash flows for a new owner to service some debt financing and still receive a reasonable remuneration package. The estimated value range of this practice from operations is between $160K and $250K - excluding cash, receivables/payables, inventory, liabilities and facilities. For illustration purposes, based on weighted averages of our analysis, the estimated value of the operational aspect of the Company as of December 31, 2018 is around $190K (note: this is NOT RedTire's suggested price, merely for guidance).
Pharmacy R2C305

Historical




2018

Base




2019

Forecast




2020

Forecast




2021

Forecast




2022

Forecast




2023

Revenue/Sales




% Increase

1,468,571




-2.3

1,386,072




-5.6

1,413,793




2.0

1,442,069




2.0

1,470,911




2.0

1,500,329




2.0

Gross Profit




GP Margin (%)

273,252




18.6

278,045




20.1

280,893




19.9

293,120




20.3

303,412




20.6

308,789




20.6

Net Income (EBIT)




NI Margin (%)

11,817




0.8

19,639




1.4

30,593




2.2

39,685




2.8

46,835




3.2

49,537




3.3

Adjusted EBITDA*




EBITDA Margin (%)

157,744




10.7

167,124




12.1

180,290




12.8

19,626




13.3

201,056




13.7

206,072




13.7
* Adjusted EBITDA = EBIT plus Depreciation and Adjustments (excludes Owners compensation)