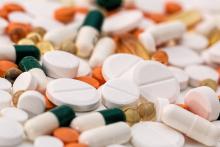 Retail & LTC Pharmacy MK502
Central Kansas
Growing its Midwest roots since 1929, this general care retail and LTC pharmacy offers multiple patient focused health services within the central Kansas region. This S-corp classification business has operated at its current location for over 42 years and is highly regarded in its local community operating five days a week and a half-day on Saturday. They maintain a competitive advantage by having key long-term care (LTC) contracts which make up more than 30% of the business (can be assigned to a new owner). They have been operating as an independent LTC practice for 27 years. The current owner is well respected in the region and community. Looking to preserve these community ties, the current owner is a motivated seller committed to ensuring a seamless transition within the next two-to-three years through an outright sale or through an owner-assisted transition. Besides the owner (pharmacist in charge and consultant) the practice employs; a full-time staff pharmacist, a full-time nationally certified pharmacy technician and a full-time insurance/DME clerk. There are also 5 part-time employees including; an associate/staff pharmacist (±0.67 FTE), 2 delivery workers, and 2 nationally certified pharmacy technicians. Current staff offers multi-year experience, are considered to be well trained and are expected to remain on after the sale.
Regionally known for IV specializations, hospice supplies and LTC services this practice currently assists two LTC Med A accounts servicing approximately 300 beds in the local community. Practice offerings include; free home delivery, medication adherence, durable medical equipment (DME), Med Synchronization, MTM services, mail delivery, total parental nutrition, 24/7 on-call emergency service, pain management and private consultation. They also specialize in Sterile room operations such as IV preparation and IVPB and have extensive experience in compounding medication in their state-of-the-art compounding area. This practice is the only one of its kind in the area to offer complete IV service, pumps and a laminar flow hood equipped clean room. The also offer many over the counter products including: pain medication, cold & allergy meds, vitamins, oral health products, hygiene, hair care, show & bath items and personal gift items. Through these operations and services, they have solidified themselves as a staple in the community filling and processing 52,394 prescriptions in 2016.
The current facility includes an approximate 2,800 square feet retail space and 140 square foot storage shed and includes; a front retail area, state-of-the-art sterile compounding room, prescription processing area, Rx / drug storage area, staff room, land and adjacent lot. The real estate and facilities are owned by the owner via a separate legal entity and leased back to the pharmacy - preferably these would transfer with the business through a purchase, lease or lease-to-purchase agreement. Offering all the "bells-and-whistles", the owner recently upgraded all software/hardware and the practice utilizes a fully integrated QS/1 management system including these modules; NRx module for retail, Prime Care for LTC tracking, IVR, DME and Point-of-Sale.
Other notable equipment includes; 9 computer work stations, 8 Plum IV pumps, 3 CADD Prism pumps, SterilGARD e3 Biosafety Cabinet, Laminar Airflow powder hoods, an Eyecon visual prescription labeler/counter by GSE, Rx Systems' Auto Sealer, a heat press, Autoclave for sterilization, hazardous spill kits, two Jeep 4x4 wheel drive delivery vehicles and more. The sale of this business would include all of the assets, equipment, supplies, a well-established client list.
Historically sales have consistently been around or above the $3 million mark and the business has maintained a stable gross margin even with increases in generics and the rise in Medicare Part D. However, this has a taken its toll on top-line results with 2016 Sales close to $2.8M. There may be opportunities for growth and continued profitability by increasing the LTC business, immunization, more compounding, and providing more products and expanded services. The practice's net profit in 2016 of $255K or just over 9% of sales was above industry average of ~5%. Annual discretionary cash flow earnings to the new owner, i.e. adjusted EBITDA, are estimated to be more 15% of sales ($450K+), sufficient cash flows for a new owner to service any debt financing, grow and invest in the business and still receive a sizable remuneration package. The estimated value range of this practice from operations is between $905K and $1.25M - excluding cash, receivables, inventory, liabilities and facilities. For illustration purposes, based on weighted averages of our analysis, the estimated value of the operational aspect of the Company as of December 31, 2016 is around $1.15M.
Pharmacy & LTC MK502

Historical




2016

Base




2017

Forecast




2018

Forecast




2019

Forecast




2020

Forecast




2021

Revenue/Sales




% Increase

2,781,104




-5.7

2,684,292




-3.5

2,737,978




2.0

2,792,737




2.0

2,848,592




2.0

2,905,564




2.0

Gross Profit




GP Margin (%)

953,573




34.3

917,345




34.2

930,724




34.0

952,690




34.1

978,634




34.4

1,015,220




34.9

Net Income (EBIT)




NI Margin (%)

271,991




9.8

244,760




9.1

265,058




9.7

289,946




10.4

294,875




10.4

311,832




10.7

Adjusted EBITDA*




EBITDA Margin (%)

511,305




18.4

487,953




18.2

510,683




18.7

538,026




19.3

545,437




19.1

564,899




19.4
* Adjusted EBITDA = EBIT plus Depreciation and Adjustments (excludes Owners compensation)