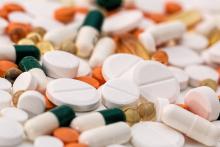 Retail, LTC and Assisted Living Pharmacy PPR071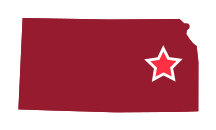 East Central Kansas
Competing since 2009, against larger chains and supercenters within its Eastern Kansas County and nearby metropolitan areas, this community pharmacy provides traditional retail and fulfillment services, as well as long-term care (LTC) to assisted living facilities and group homes. Operating 5.5 days per week, they pride themselves on treating patients as family with customized service and care. The S-Corporation has over 50 years of pharmacist experience (two full-time and one part-time PharmDs) and a friendly, experienced staff including a full-time bookkeeper, two full-time techs, a part-time delivery driver, and two high-school clerks. All employees are expected to remain after the sale—good news, as the owner credits this tireless staff for having given them the title of "Best Pharmacist" in the county eight out of ten of recent years. After building a reputation of excellence (per the owner, reviews, and accolades), the owner now intends to sell outright within the next 24 months. A short transition period, probably less than one year since the owner desires to work significantly less, would be considered for the right fit.
Utilizing their PSAO and buying group for additional purchasing power, this pharmacy is providing prescription fulfillment and long-term care (without any contracts) as essential pharmaceutical services. Despite losing a contract of ~1,000 prescriptions/month in 2019, the practice has been able to process and fulfill 63,000+ prescriptions in each of the last 3 years, with ~20-25% of volume coming from LTC. Medications are filled on time and packaged into multi-dose cards for greater patient compliance and convenience, utilizing a monthly medication synchronization (Med Sync) and adherence program. Medication therapy management (MTM), private medical and diabetes consultation, home delivery (via mail and dedicated driving personnel), and immunizations (including COVID-19 vaccines) are offered as well. They also provide durable medical equipment (DME), OTC products such as vitamins and minerals, oral health and hygiene products, first aid items, McCall's candles, and seasonal gifts including Willow Tree figurines.
Operating on a 2.4-acre tract of land in an 8,334 sq. ft. building, owned entirely by the pharmacist, the retail pharmacy is 3,134 sq. ft. on the east side of the building. Adjacent to the pharmacy on its west side, is a 1,500 sq. ft. suite being utilized for storage, breakroom and workspace. A single leasing tenant occupies the rest of the building consisting of two suites (1,500 sq. ft. & 2,200 sq. ft.). While the seller strongly prefers the building and empty eastern parking & lot be sold with the practice, a triple net lease (NNN) for a new owner could be discussed. Most unique to this store is the soda fountain / ice cream bar seen as you walk into the reception area. To the left of the entrance, in front of the soda fountain, is the retail aisles of OTC products, DME and seasonal gifts. Behind the front desk is a Kirby Lester KL-60 robotic dispensing cabinet and drug storage area with two Lozier adjustable shelving units, a drive-through window, and an office space in the back. Behind the refreshment bar is a short hallway leading to the office space and an additional storage room, which provides access to the adjacent suite housing staff breakroom and restroom, additional storage, a workstation, and a SynMed robotic dispensing cabinet. Additional key equipment includes a Fillmaster Auto for automated reconstitution and flavoring, an Eyecon 9400 counting tray, and one vehicles acquired by the practice, 2016 Chevy Malibu. All computers (two at the register and one in the SynMed suite) run Computer Rx pharmacy management software and QuickBooks for accounting. All assets, supplies, and the well-established clientele list will ideally be included in the sale.
Sales have been decreasing since 2017, from $4.6M+ to $3.3M in 2020; this fall in revenue is largely due to the aforementioned loss of the nursing home client, but is also attributed to industry factors such as generic price deflation, regulations, lengthening prescriptions (i.e. 90 day supply vs. 30 day supply), and eroding Pharmacy Benefit Manager (PBM) reimbursements. COGS margins of ~72% and estimated gross margin of ~28% are in line with industry benchmarking. Profit margins are below industry standards, under 2% since loosing the nursing home. Annual discretionary cash flow earnings for a potential new owner (i.e. Adjusted EBITDA), are estimated to be ~10%+ of sales, or $325K+, which is more than sufficient to service any debt financing and still receive a generous remuneration package. The estimated value range from this practice is between $645K and $800K (excluding cash, receivables, inventory, liabilities, and facilities). For illustration purposes, based on weighted averages of our analysis/method, as described in our valuation report, the estimate of value of the Company as of December 31, 2020 is about $730K (Note: this is only for guidance it is not RedTire's suggested price point). 
Pharmacy PPR071

Historical




2020

Base




2021

Forecast




2022

Forecast




2023

Forecast




2024

Forecast




2025

Revenue/Sales




% Increase

3,230,800




-11.0

3,393,304




5.0

3,461,170




2.0

3,530,393




2.0

3,601,001




2.0

3,673,021




2.0

Gross Profit




GP Margin (%)

772,529




23.9

933,652




27.5

997,727




28.8

1,010,490




28.6

1,022,162




28.4

1,040,832




28.3

Net Income (EBIT)




NI Margin (%)

-216,669




-6.7

5,066




0.1

45,416




1.3

54,582




1.5

61,965




1.7

62,923




1.7

Adjusted EBITDA*




EBITDA Margin (%)

124,933




3.9

325,434




9.6

361,301




10.4

373,626




10.6

384,199




10.7

388,379




10.6
* Adjusted EBITDA = EBIT plus Depreciation and Adjustments (excludes Owners compensation)