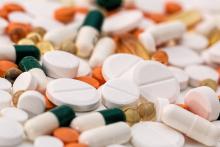 Retail & Hospice Pharmacy R2C305
Central Kansas
This private independently owned retail pharmacy has been servicing its Northeastern Kansas community for 20+ years. Services offered at this highly mechanized pharmacy besides prescription fulfillment include; Long term care / hospice, Medicare / Medicaid, Durable Medical Equipment, along with other health consulting services. Both owners, a part-time pharmacist and a part-time registered tech, are already semi-retired and are easing towards an outright transition in 1-2 years. As evidenced by multiple local "Best of the Best" awards, they have amassed a great reputation in their community by committing to treating customers with respect. Operating as an S-Corp, the pharmacy operates five and a half days a week, with limited hours on Saturday. Of the 15 employees at the practice, 5 of them are full-time including one pharmacist, one registered tech/office manager, and three certified techs. Part-time employees include 3 pharmacists, one registered tech/bookkeeper and payroll, two registered techs, and four clerk and delivery workers. Staff are experienced and are expected to stay on after the sale.  
Essential services offered include prescription fulfillment, multi-dose packaging, diabetes specialized care center, and free delivery. Other services include medication synchronization, immunizations, durable medical equipment (DME), medication therapy management (MTM), and historically some compounding (however the implementation of USP 800 regulations has forced them to discontinue this). Currently, the practice provides prescriptions for a local hospice and a long term care center. Although these arrangements do not have contracts, the owner believes these should continue indefinitely. Through the services above and being contracted to Independent Pharmacy Cooperative (IPC) and its primary wholesaler McKesson, the practice has been able to process and fulfill 53,000+ prescriptions in each of the last 3 years (±13% private). Included in the front-of-store retail section the pharmacy offers a wide array of retail products; like OTC drugs and pain medication, cold & allergy meds, vitamins, etc.
Currently, the practice operates from a 2,500 sq. ft. building located in a strip mall that has been leased to the owner / pharmacist for 20 years. The lease is expected to transfer over with the sale to a new owner, per the current owners. When you enter the pharmacy, you are first welcomed by the practice's large number of over-the-counter (OTC) products which are lined up on the walls and in two central aisles – on the front left is DME and on the right the in-house blood pressure machine and cash register. Once you pass all of the OTC products, you arrive at the pharmacy front desk area … stretching from wall to wall with sections for "Drop Off", "Pick Up", and "Consulting. Included in the "Drop Off" area is an Eyecon automated fill station and two of the nine total workstations at the pharmacy, all of which run on McKesson practice management software. Behind this front desk are several aisles stocked with different drugs as well as their state-of-the-art ScriptPro robotic dispensing system. From here, the pharmacy breaks off through two doors with the right leading to a pharmacist's office complete with a workstation. Conversely, the left door leads to a back office / pharmacist office with multiple workstations that includes a Binder safe and a Parata automated machine for bulk dispensing. Additional storage can be found in the very back of the pharmacy. Notable other equipment includes: an EdgeGARD clean bench and a 2005 GMC Savana Cargo van. The sale will ideally include all of the assets, supplies, and well-established clientele list.
Historically, sales have been $4.3M+ (high of $4.7M in 2016) with the practice most recently achieving $4.27M in 2019 and on target for over $4.1M in 2020. Due to new compounding regulations, an increase in generics, and lengthening of prescriptions (i.e. 90 day supply v. 30 day supply), the pharmacy has experienced a slight drop-off in sales. Cost of Sales margins are expected to be ~74%, leading to an estimated gross margin of ~26% of sales, which is slightly better than industry benchmarking. Profit margins are expected to be around ~7%-8%, above industry standards (~4%-6%). Annual discretionary cash flow earnings, i.e. adjusted EBITDA, is estimated to be ~$360K+ (or >9% of sales), which is more than sufficient for a new owner to service any debt financing and still receive a decent remuneration package. The estimated value range of this practice from operations is between $760K and $945K (excluding cash, receivables, inventory, liabilities and facilities). For illustration purposes, based on weighted averages of our analysis, the estimated value of the operational aspect of the Company as of December 31, 2019 (but with Half-Yr 2020 factored in) is around $830K (note: this is NOT RedTire's suggested price, merely for guidance).
Pharmacy R2C305

Historical




2019

Base




2020

Forecast




2021

Forecast




2022

Forecast




2023

Forecast




2024

Revenue/Sales




% Increase

4,276,331




8.6

4,105,104




-4.0

4,187,206




2.0

4,270,950




2.0

4,356,369




2.0

4,443,497




2.0

Gross Profit




GP Margin (%)

1,101,590




25.8

1,072,120




26.1

1,092,602




26.1

1,116,162




26.0

1,138,637




26.1

1,168,567




26.3

Net Income (EBIT)




NI Margin (%)

336,507




7.9

306,663




7.5

335,729




8.0

351,825




8.2

353,269




8.1

362,011




8.15

Adjusted EBITDA*




EBITDA Margin (%)

416,074




9.7

356,130




8.7

385,690




9.2

402,286




9.4

404,235




9.3

413,486




9.4
* Adjusted EBITDA = EBIT plus Depreciation and Adjustments (excludes Owners compensation)