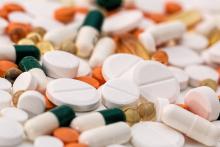 Retail and Compounding Pharmacy CAT730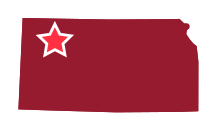 Northwest Kansas
Located in northwest Kansas, this locally owned and family operated pharmacy has been delivering fast, competent prescriptions with an emphasis on service for over 20 years. As the only pharmacy in town and with the nearest chain store more than 30 miles away, they have a strong loyal patient base, high client retention and a high level of respect in the community. As a predominantly retail pharmacy, they provide a wide range of prescription medications and over-the-counter medications but have also diversified their services to include; provision for a local nursing home, participation in the 340B program with their local health center and offer advisory services and DME supplies. An in-house compounding operation is also operated on the premises via a separate legal entity which the owner does not intend to sell. They depend on their web presence (including Facebook and their own website) and advertisements on radio and newspaper over the entire course of their ownership to attract new customers. Looking to retire and sell outright or through an owner-assisted transition, this S-Corp operation employs 10 people (including the owners). Full-time employees include the owners—a pharmacist & an accountant, and five pharmacy technicians; part-time employees include two pharmacists and one front end employee. The staff is highly experienced and is expected to stay on after the sale. The pharmacy operates five and a half days a week, with full hours M-F and limited hours on Saturday.
Essential services offered at this pharmacy include Rx fulfillment, automatic refills, unit dose packaging, compounding, diabetic supplies, free local delivery, and the Rx2Go mobile app for mail-order fulfillment. Other health services offered include vaccinations & immunizations, durable medical equipment (DME) and ostomy, oxygen/respiratory therapy, and other patient resources. The pharmacy is a recent 340B provider (since 2017) with the County Health Center and has a long term contract to service a 40-bed long term care nursing home. Through these services, the pharmacy has consistently fulfilled and processed upwards of 35,000 prescriptions annually. With their partnerships with AmerisourceBergen's Good Neighbor Pharmacy program and the Compliant Pharmacy Alliance, the pharmacy is able to compete with a much larger pharmacy and other competitors. Their therapeutic shoe fitting service by a certified tech staff brings in clients from afar and the retail front end of the pharmacy offers many gifts, apparel, Carlton greeting cards, and other retail products. Opportunities for growth exist by: continued marketing of their cash discount card, expanding DME activities, increasing LTC's presence, and expanding services into medication therapy management (MTM).
The pharmacy's free standing steel-sided 5,000 square-foot building has been recently renovated (2020) and is situated on three lots all owned separately by the owners and leased back to the S-Corp. Preferably these would transfer with the business through a purchase, lease or lease-to-purchase agreement. Included in the facility is an expansive front-end retail area, an Rx dispensing area, a drug inventory storage area, a patient counseling area and a non-sterile compounding room built within the pharmacy. They utilize a fully-integrated Computer RX pharmacy management software system which includes workflow management, front-end point-of-sale management, inventory management, e-prescribing, compounding and more reporting capabilities. Additionally, the pharmacy uses Sage accounting software. Key equipment includes multiple computers, a point-of-sale system, multiple a SimplyGo oxygen concentrator and other oxygen therapy equipment, a 2013 Dodge Durango. All other assets, equipment, supplies, and a well-established client list are also included in a sale.
Historically, sales have consistently been around the $2 million mark but have declined to $1.6 million in 2018 / 2019 and then were adversely affected during the COVID pandemic in 2020 dropping to ~$1.5M. Gross profit is ~$550K+, and the business been able to reach a gross margin of 35% - 37% even while the rest of the industry has seen an increase in generics, lengthening of prescriptions (i.e. 90 day supply v. 30 day supply), industry factors of DIR fees, and the rise in Medicare Part D. Estimated net profits are around  5%-7% of annual sales (in-line with historical industry averages and better than current national forecasts). Annual discretionary cash flow earnings to the new owner, i.e. adjusted EBITDA, are estimated to be 13% to 15% of sales ($225K+), sufficient cash flow for a new owner to service any debt financing, grow and invest in the business and still receive a sufficient remuneration package. The estimated value range of this practice from operations is between $300K and $390K—excluding cash, receivables, inventory, liabilities and facilities. For illustration purposes, based on weighted averages of our analysis, the estimated value of the operational aspect of the Company as of December 31, 2020 is around $360K (note: this is only for guidance, it is not RedTire's suggested price point).
Pharmacy CAT730

Historical




2020

Base




2021

Forecast




2022

Forecast




2023

Forecast




2024

Forecast




2025

Revenue/Sales




% Increase

1,502,960




-7.2

1,550,534




2.5

1,581,545




2.0

1,613,176




2.0

1,645,439




2.0

1,678,348




2.0

Gross Profit




GP Margin (%)

553,809




26.8

562,795




36.3

588,087




37.2

600,010




37.2

618,689




37.6

633,991




37.8

Net Income (EBIT)




NI Margin (%)

31,758




2.1

88,447




5.7

105,834




6.7

106,634




6.6

111,700




6.8

123,049




7.3

Adjusted EBITDA*




EBITDA Margin (%)

196,972




13.1

220,691




14.2

240,723




15.2

244,220




15.1

252,038




15.3

266,194




15.9
* Adjusted EBITDA = EBIT plus Depreciation and Adjustments (excludes Owners compensation)