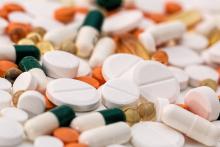 Pharmacy H102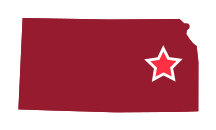 East Central Kansas
This is an outstanding opportunity for a registered pharmacist who is tired of working for someone else and has a vision of owning their own successful business. With a 104 year history, this established community retail pharmacy is ideally located and has been owned and managed by only two families. The current owner has been at this pharmacy for more than 35 years. They have an excellent reputation in the community and with local physicians. The current owner was even voted citizen of the year for the area in 2009. At the young age of 65, the owner and his wife are looking to retire within the next year. The company has established a solid customer base from which to build a solid business.
The pharmacy accepts all major payers, including Medicare Part D plans and Medicaid. This pharmacy sells retail products including over the counter medication as well as a wide array of prescription products. New owners purchasing the pharmacy would ensure that 3 essential jobs in the area are saved. This includes a full-time employee base consisting of one registered pharmacist and one pharmacy technician and a part-time technician who also assists the business operations. An aggressive owner could offer services to institutions as well as add DME equipment to greatly increase sales. Additional marketing, a website and social media advertising would improve sales as well. An experienced pharmacist with entrepreneurial ambitions and skills would be the ideal candidate to purchase the business.
The pharmacy currently generates around $1.5M in revenues with the majority of its revenue being derived from the sale of prescription medication of roughly 100 prescriptions per day. Profit margins to the business are less than 2% of revenue but more than 10% of revenue is attributed to a sizable compensation payment to the owner. Thus, net income with a more modest payment would be in line with industry averages. Annual discretionary cash flow earnings to the new owner, i.e. adjusted EBITDA, is estimated to be more than $200K sufficient cash flows to a new owner to service some debt financing. The estimated value range or asking price of this business is between $325K - $600K (excluding receivables, liabilities, inventory and facilities).
Pharmacy - H102

Historical




2012

Base




2013

Forecast




2014

Forecast




2015

Forecast




2016

Forecast




2017

Revenue/Sales




% Increase

1,473,914




-11.5

1,518,131




3.0

1,556,085




2.5

1,587,206




2.0

1,611,014




1.5

1,627,125




1.0

Gross Profit




GP Margin (%)

312,884




21.2

308,619




20.3

327,946




21.1

331,722




20.9

341,421




21.2

348,936




21.4

Net Income (EBIT)




NI Margin (%)

-22,678




-1.5

3,378




0.2

8,144




0.5

10,305




0.6

13,461




0.8

26,497




1.6

Adjusted EBITDA*




EBITDA Margin (%)

203,117




13.8

234,744




15.5

245,294




15.8

253,306




16.0

260,107




16.1

275,609




16.9
* Adjusted EBITDA = EBIT plus Depreciation and Adjustments (excludes Owners compensation)