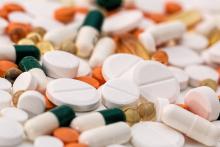 Award Winning Consulting Pharmacy - BET042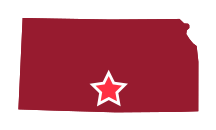 South Central Kansas
Going above and beyond the expectations of their patients, this award winning independent pharmacy is focused on providing fast, friendly, and caring service. Through their unique marketing and incentives programs targeted towards the local physicians, this practice has become the towns "Doctor's Pharmacy" translating to a large number of visits, referrals and relationships in their community. These strategic relationships coupled with their extensive personalized services to both doctors and patients result in their high customer retention rates.  The owner of this S-Corp practice is looking to gradually transition towards a minority ownership role over a 5-6 year period. According to the owner, the positive environment created for their 34 employees has shown through satisfaction and happiness at their job, further adding to the customers' experience. Including the owner/pharmacist-in-charge, there are 30 full time professionals and 5 Part time students/interns employed at this practice. Including; 5 pharmacists, 15 pharmacy technicians with some cross trained for other roles, and 10 clerks with varying rolls like DME specialist, H/R consultant, and a marketing specialist. All of the employees are expected to stay on after the sale.
In order to provide impeccable service, this practice is open 5 days a week with extended hours from 8:30 am to 7 pm and a half day on Saturday. Prescription (Rx) fulfillment services are best in class in the area, with an average wait time of ~4 minutes for a prescription. Additionally, aggressive competitive pricing, simple prescription transfers, a convenient drive through window, and a myriad of free supporting Rx services helps them maintain their leading position. Free Rx services include: automatic refills, local delivery within city limits, mailing of prescriptions, and compliance packaging. Other pharmaceutical services at this practice include: customized compounding with in-house diagnosis, a wide range of immunizations, MTM, a prescription sampling program, a free prenatal vitamin program, and medication synchronization. A vast array of private consultation services, including Medicare Part D analysis and sign up, diabetes, and hormone therapy, further adds to their unique list of offerings. As does research on new medications and treatments upon special request from the local physicians and 24-hour emergency on call service. Retail products include: durable medical equipment, and CBD oil. All of these services have been well received by their client base, leading to them processing a total of 170,000+ prescriptions in 2018.
This practice operates out of a 5,000 total square foot facility, including 2,500 sq. ft. for the retail and processing center and 2,500 sq. ft. for the basement in a shared building. The building is partly owned by the seller through a joint legal entity with the other inhabitant of the divided building, and will continue to be leased to a new owner. The expansive retail space is the first sight for customers, carrying durable medical equipment, as well as other sundries and over the counter medicines. Surrounding this area are individual rooms for immunizations and private counseling. Directly off of the retail space is the Rx pick up and processing center, containing the Parata Max Robot, 3 EyeCon counting cameras, and the drive through window system. This area connects to the storage area, unit dosing room, and both the temporary and new compounding rooms. Featured equipment in the compounding areas includes the PowderSafe 700 double HEPA filter hood, Gako Unguator E/S, and air conditioning units. All of the computers in the pharmacy utilize Computer Rx, and feature a specialized software addition to help with purchasing and data analytics. One Dodge Grand Caravan makes up the fleet for the free delivery services. A sale of this pharmacy would include all of the assets, equipment, supplies, and a well-established client list.
Revenues for the pharmacy have grown at a substantial 5.2% compound annual growth rate (CAGR) over the past five years, outperforming most other independent pharmacies in the industry. Gross margins have been estimated to be operating around the industry norms at ~25%.  Historically, operating margins have been slightly lower than the industry at ~3 – 4%. Annual discretionary cash flow earnings to the new owner, i.e. adjusted EBITDA, are estimated to be $720K+, sufficient cash flow for new owner(s) to service any debt financing, grow and invest in the practice and still receive a sizable remuneration package. The estimated value range of this practice from operations is between $2.1M and $2.5M—excluding cash, receivables, inventory, liabilities and facilities. For illustration purposes, based on weighted averages of our analysis, the estimated value of the operational aspect of the Company as of December 31, 2019 is around $2.25M(Note: this is only for guidance it is not RedTire's suggested price point).
 
Pharmacy PPR071

Historical




2019

Base




2020

Forecast




2021

Forecast




2022

Forecast




2023

Forecast




2024

Revenue/Sales




% Increase

11,050,470




11.2

11,271,479




2.0

11,496,909




2.0

11,726,847




2.0

11,961,384




2.0

12,200,612




2.0

Gross Profit




GP Margin (%)

2,692,926




24.4

2,788,659




24.7

2,832,373




24.6

2,909,069




24.8

2,949,469




24.7

3,017,271




24.7

Net Income (EBIT)




NI Margin (%)

277,339




2.5

335,850




3.0

342,627




3.0

383,303




3.3

406,192




3.4

448,503




3.7

Adjusted EBITDA*




EBITDA Margin (%)

670,062




6.1

736,427




6.5

751,216




6.5

800,064




6.8

831,288




6.9

882,100




7.2
* Adjusted EBITDA = EBIT plus Depreciation and Adjustments (excludes Owners compensation)