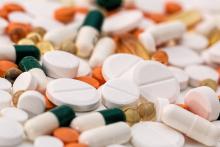 Apothecary-Compounding Service Pharmacy JC101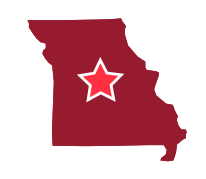 Central Missouri
This well-established practice located in Central Missouri specializes in compound pharmacy services with emphasis on sterile products, specialty drugs, and hormone therapy. The owner has successfully owned and practiced at this location since 2012, has been incorporated in the area since 2003 as an LLC and is well respected by the community in which they serve. The compounding pharmacy operates a full five day week providing 42 hours of service. This business prides itself on the quality of services that they provide and the many relationships they have built with local physicians, pharmacies and customers over past years. The current owner has worked hard to ensure that all of the compounding specialties offered are served to the best of their ability and meet every individuals' personalized needs. They are a very motivated seller and are interested in transitioning the business to a new owner within the next year while providing guidance to ensure a smooth transition and may even consider owner financing. Besides the owner/pharmacist in charge, they employ three additional support staff: one part time pharmacist and two technicians (one full-time and one part-time).
Pharmaceutical compounding is the main source of business offered by this practice which includes compounding drugs into: capsules, oral liquids, transdermal gels, lollipops, troches, suppositories, enemas, topical sticks and tubes, powders, inhalation solutions, and medicated baby bottles. There services also include adjusting strength of medication, avoiding/extracting unwanted ingredients and adding or removing flavor. The practice also provides families and practitioners with limited compounding services relating to veterinary medicine.
The owner leases a 2,250 square foot Office Condominium in which the apothecary is located and the owner has maintained a strong relationship with the landlord allowing for continued lease agreement. The office space consists of a comfortable reception room/shop; a computerized business/scheduling desk with all needed electronics; a specialized clean room; a full compounding lab area with all needed equipment, labware, apparel and supplies; an employee lounge; a supply cleaning station and a dedicated pharmacist's office. Notable Equipment includes Labconco xpert filtered balance system, Laminar Airflow powder hoods, a Baxa repeater pump, two scales, a heat press, an incubator, an Autoclave for central sterilization, a Quincy Lab Model 30 oven, Exakt three roll mills, hazardous spill kits, and various other compounding/pharmacy equipment. The sale of this business would include all of the assets, equipment, supplies, a well-established client list, and an extensive formulae base that has been built up over time.
This practice consistently generates over $500k in sales, currently grossing over $550k (in 2015) and recent revenues have seen increases generated by a stable client base. Per the owner, there is unlimited potential with increased consulting services to nursing homes and other individuals within the area. This practice has consistently provided positive cash flows, with a net income estimated roughly per industry standards of 3% (± $15K in 2015). Annual discretionary cash flow earnings to a new owner, i.e. adjusted EBITDA or pharmacist's gross income, is estimated to be between 15% and 25% (or roughly $100K+ (before any new owner's remuneration).