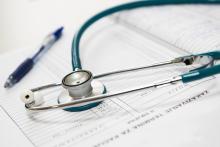 Podiatry Practice TP604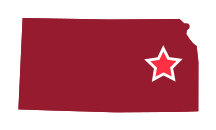 East Central Kansas
This successful podiatry practice has been operating in the eastern Kansas community it serves for over 37 years. The Owner and Podiatrist is nearing retirement and has consequently been reducing their hours of operation now operating on a limited basis but still offering full podiatric services for roughly 20 hours per week (3 days a week). The business offers inpatient and outpatient general podiatry procedural services including: diabetic foot care & footwear, heel pain, foot surgery, ingrown toe nails, bunions, hammer toes, planter's warts, sports medicine and children's foot care. Other services include routine palliative care followed by surgery (surgery being a main driver of recent business growth), screening for diabetic peripheral neuropathy and therapy, and screening and therapy for podiatric skin cancer. The owner is looking at retiring within the next year and is willing to stay on to mentor and help transition the business to a new owner for an agreed upon time to ensure a smooth transition.
The current loyal patient base of over 2,300 clients (active files per the owner) – including a monthly average of 244 patient visits and 44 new patient visits – coupled with a high customer retention rate would ensure that a new owner could have a stable steady income stream from the get go. Furthermore, the owner believes there is distinct opportunity for growth through; increased services (like the demand for ankle surgery – which is relatively new for Kansas podiatrists), higher volume (by operating more hours and more days) and higher dollar procedures. The owner believes the practice is well respected in the community as evidenced by the long standing relationships and consistent referrals that they receive from the many physicians in town. Besides the owner/podiatrist, the practice currently employs another 1 full-time office manager; and two part-time support staff who all plan on staying with the business.
The 2,000+ square foot office is located in the western part of town and has a large parking lot and is handicap-accessible for their patient's safety and convenience. The office space has a reasonably attractive lease, which the owner believes the landlord would extend to a new owner. This practice includes two treatment rooms, a Bi-Mechanic room, a surgery suite, a doctor's private office, a waiting / reception area, a business office, a break room, restrooms and a dictation / storage area. The practice utilizes relatively new equipment and TRAKnet Electronic Health Records (EHR) system. It comes equipped with five DELL computer stations, HP printers and copiers, other office filing cabinets and an office-wide speaker system. Other key equipment includes; XCEL x-ray, GAIT Scan-Fabrication for orthotics, P.D.M Power Tables, Autoclave for sterilization of instruments, Barton surgery lamps and all necessary power equipment, drills and hand instruments for surgery, a variety of podiatry chairs, exam stools, among others. The sale would include all of the assets, equipment, supplies and a well-established patient list.
This practice is debt free and has consistently billed more than $400K in past five years – currently $357K billed in gross sales (2014). Since Podiatry practices are typically insurance-reimbursement-dependent roughly 60% to 75% of billed sales are eventually realized as collections, translating to historical collections of ~$250K+ per year … currently $226K in 2014. Operating profits have remained positive over the past 5 years; even after reducing service and opening for limited hours yielding steady positive cash flows / net income estimated to be between 8% and 16% (estimated ±$25K in 2014). Annual discretionary cash flow earnings to a new owner, i.e. adjusted EBITDA, is estimated to be more than $90K+ (before any new owners remuneration), sufficient to service some debt financing and still receive a market based remuneration package.