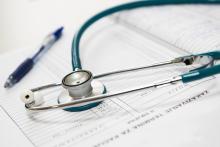 Multi-location Physical Therapy Business GHL530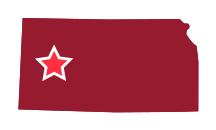 West Central Kansas
This attractive, multi-location Sports and Physical Therapy corporation owns and operates three independent, highly successful locations in west-central Kansas. The business is incorporated as a professional chartered entity with selected S-Corp status and the majority shareholder/founder of the business is looking to retire. This owner also controls a separate LLC which owns the real-estate occupied by TWO PT clinics and most of the equipment for the 3 clinics – which are then leased back to the business. Therefore, transitioning this business to suitably motivated and qualified buyers must include all of the owners' interests; i.e. both entities. The owner will stay to mentor / help transition the business for an agreed upon time and both minority shareholders, who each manage a location, will also remain during the transition.
With more than a quarter of a century of experience this practice has a long history of operational success, built upon a strong base of client referrals from local clinics, repeat customers, word-of-mouth and in-place contracts held by the corporation for several insurance contracts (will transfer to a new owner). Besides the 3 partners another 18 people are employed. ASTYM certified clinicians are found in each location, staff include; 6 Physical Therapists, 7 PT Assistants, and 5 admin/secretarial support roles, i.e. office manager, receptionist, billing, etc.
This PT practice offers the best client care available in a wide variety of medical, diagnostic, preventative and therapeutic services. Specific services include; musculoskeletal evaluation, orthopedic and sports medicine rehabilitation, women's health, workers compensational rehab, work conditioning, post offer testing for employers, home health contract services, geriatric balance and fall prevention, lymphedema certified therapy, post cerebral vascular accident therapy and wellness gym memberships with outpatient health training. They also have outpatient contracts with hospitals and physicians for services relating to; medical weight loss, food sales, wellness visits, and evaluations for PT needs.
Most of the equipment included is currently leased but will need to be incorporated into the sales transaction. The partners have done a fantastic job of keeping the practice and equipment modern and up-to-date. Included, amongst others are; 3D active training rehabilitation machines, Lojer Pully exercise equipment, Biodex Applications/Equipment - Air Support, Balancers, Upper Body Ergometers, Quantum rehab equipment, Cybex Classic workout equipment, Precor Total Body Ellipticals, Triton Treatment / Chattanooga / Clinton systems and tables, Schwinn AD6 Airdyne, Pathway MR-20 Dual Channel SEMG, E-Stim Ultrasound, Saunders 3D traction Decompression equipment, Nu steps / core stix unit and a fully integrated computerized business-suite with "Clinicient" documentation, scheduling and billing. This sale will include all of the assets, equipment, fixtures and fittings, supplies and a well-established patient list as well as the real-estate and facility owned by the LLC (perhaps via a separate purchase, lease-to-purchase or lease arrangement).
This practice is debt free and currently bills almost $3M in billed gross sales. Since PT practices are typically insurance-reimbursement-dependent roughly 55% -60% of the $3M+ billed sales are eventually realized as collections, translating to historical collections of ~$1.8M … currently $2.1M in 2016. Operating profits have remained positive over the past 5 years; even after major remodels, a build-out of home office, and addition of a new location. The current owners see growth potential in the businesses latent capacity – they do not require physician prescribed services in order to diversify. Furthermore, increased collections - as a % of sales - could be realized dependent on a future buyer's status in the market.
Steady positive cash flows are generated with net income estimated to be between 8% and 14% ($304K in 2016). Annual discretionary cash flow earnings to a new owner, i.e. adjusted EBITDA, is estimated to be more than $470K (before any new owners remuneration), sufficient to service any debt financing. The estimated value range of 100% this practice from operations is between $1M and $1.3M - excluding cash, receivables, liabilities and facilities and some equipment (NOTE: LLC equipment will also need to be purchased). For illustration purposes, based on weighted averages of our analysis, the estimated value of 100% of just the operational aspect of the Company as of December 31, 2016 is around $1.22M.
PT Business GHL530

Historical




2016

Base




2017

Forecast




2018

Forecast




2019

Forecast




2020

Forecast




2021

Billed/Sales




3,467,469




3,445,886




3,514,803




3,582,537




3,643,946




3725985




Collections/Revenue




% Increase

2,134,734




5.6

2,093,402




-1.9

2,135,270




2.0

2,177,975




2.0

2,221,534




2.0

2,265,965




2.0

Gross Profit




GP Margin (%)

2,133,084




99.9

2,088,063




99.7

2,128,740




99.7

2,171,315




99.7

2,216,584




99.8

2,260,821




99.8

Net Income (EBIT)




NI Margin (%)

304,618




14.3

235,854




11.3

225,746




10.6

236,749




10.9

259,854




11.7

265,096




11.7

Adjusted EBITDA*




EBITDA Margin (%)

565,658




26.5

501,040




23.9

495,704




23.2

511,611




23.5

537,155




24.2

544,869




24.0
* Adjusted EBITDA = EBIT plus Depreciation and Adjustments (excludes Owners compensation)